Crude Oil - Weekly Update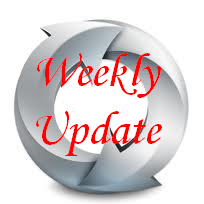 I just completed my weekly study of all my - Energy - Oil / Gas Indices, Sectors and Industries. Also, I review many Select Companies for clarity of the direction of this important arena of Investing.
This week's Commentary on - CRUDE OIL - covers my Indicators, both fundamentally and technically.
Results from my Study / Analytics:
Brent and West Texas Oil are tracking well. However, West Texas Light Crude is out-performing. A Pull-Back is in the making but "Hold" for a while longer.
Check out this unique Graphic / Chart. http://stockcharts.com/h-sc/ui?s=$WTIC&p=W&yr=1&mn=6&dy=0&id=p72615545037&a=305202131
If you own Crude Oil or Energy - Oil / Gas securities it is a mixed bag. There is and has meaningful hurt since my Initial Bearish Forecast - "Warning" for over two years now. Others, such a BIG Oil continues to be Holds.
Opinion: Hold - for now.
Forecast: I am on an Initial - Bearish "Warning" for Crude Oil. Timing to Sell or take Short Positions is available only to my Clients and Prospective Clients.
Selectivity is what I preach and is what separates the Average Investor and Mutual Funds from the profits that come with long-hours / hard work and "selectivity."
You might also want to check out "My Focus Article I." Just Click - - > https://seekingalpha.com/instablog/121308-steven-bauer/2057252-my-focus-article
Here are a number of the Companies that I focus on: XOM, CVX, APA, APC, CHK, EOG, MRO, PBR, RDS.B, STO, TOT, VLO.
Have a good Week,
Dr. Steve