News
It was well over 50 years ago that I figured out how the "NEWS" is manipulated by editors and policies of every form of the media.
When I was quite young I spend much time in the room where the "Broad Tape" resided. This was a tele-type machine that news of the Stock Market streamed though each day and half the night. When the market closed within an hour or so there was a column that stated all the positives and all the negatives for the day. That seemed like worthy reading and I did read it religiously.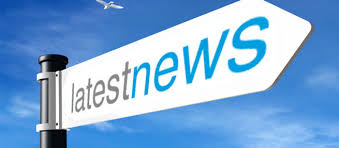 Then one day the lights came on while reading the Wall Street Journal and on the back page, as I remember there was a column that told you why the Market was Up or Down the previous day. Dumb me, it took months of reading this and realizing that the information about the Up or Down day in the WSJ was a copy of either the positive or the negative news that had come through shortly after the close for that "previous" day.
While in my doctoral program I went much further into this pathetic flow of words and correlated the flow of words to specific Companies. There was NO CORRELATION - -What So Ever that you could profit from. Interestingly, I learned that for sure "News" influences the price movement of nearly all Companies. Uniquely, it did not change the Charts. In other words the charts were, on balance for a Negative flow of News the same as for a Positive flow of news. Yes, it all balanced out.
My conclusion to this day is that "News" is indeed manipulated but it all balances out. That is why I do not get nearly as hyper or influenced by ANY News. It all seems to wash in a very short period of time.
On the other hand you have noticed that I spend much of my time in Fundamental Valuations of hundreds of Companies. There is a VERY ACCURATE CORRELATION between the Fundamentals when proper Valuation Analysis is applied to the Price Movement that you definitely CAN profit from. Technical Analysis and Charts are great but the building blocks as well as the foundation is Fundamental in nature.
So News is, for me a wash - - it just seems to come with alarm and go with the setting sun. My focus is the Price Movement and it does correlate with my Fundamental Valuation Analysis.
I welcome your questions and thoughts,
Dr. Steve