Flash Update - Newmont Mining Corp. (NYSE:NEM) - - Forecast Update
My logo is: "Investing Wisely."
This is an Update: INITIAL BEARISH "WARNING" - - for - - Newmont Mining Corp.
Introductory Note: My "Flash Update" Articles are only written when my Work / Analytics or Notable Price Movement presents a "Serious" Bullish "Alert" or "Serious" Bearish "Warning" on a Stock, Commodity, ETF or Sectors / Industry Groups or perhaps the General Market Indices.
Presently there is a Blood Bath of RED on my Asset Management Lists of over 130 Sectors / Industry Groups and well over 2,000 Companies and - that is "SERIOUS."
Making a Buy or Sell - Formal Recommendation - to my Clients or perhaps I am just helping a prospective Client is also "Serious" for me professionally. (please see my paragraph and URL on the above highlighted title - below #3).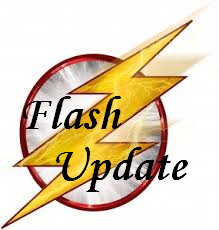 Newmont Mining Corp. ( this past week it was Down 7.33% )
Forecasting for me, is and always will be a "telling it as it is" proposition of "Investing Wisely."
This past week of all the 500 Component Companies of the Standard & Poors 500 Index just - two - Companies Dropped in Value / Price by more than 5.00%. It wasn't a particularly "DOWNER" week so these Companies have sent a message that needs to be analyzed and understood.
When that happens, it is always well worth taking the time by doing a complete Analytic Model on the Company and its Industry Group. Remember, the S&P 500 component Companies are noteworthy in and of themselves. That's why I have and continue to publish articles on all 500 over the years.
So here is: (NEM) my most current Forecast and Opinion: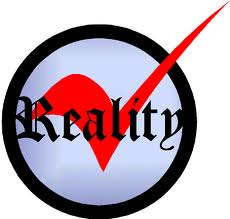 I call this part of my research a "Reality Check" where in; I can very accurately Forecast the short-term (1 - 3 Months) direction of any Company / ETF. This is how I pursue Consistent Annual Profits for myself as well as my Clients.
It is by separating the currently "Favorable" from the "Un-Favorable Companies / ETFs. As you know, at different time frames, there is a Bullish / Bearing Cycling of Companies within the General Stock Market. Being able to identify just where a security is within its (Bullish or Bearish Cycle) is both an art and a science that I believe I mastered many years ago.
My current Analytics have (NEM) on both on my "Hold-Cash" and "Un-Favorable" Asset-Management Lists. It has a Rising and not so impressive Fundamental Valuation, and un-fortunately, it Technically remains relatively Weak and not yet a Mining Company that you would want in your portfolio. Over the coming weeks I am focused on a possible Buying Opportunity for Gold. I doubt is Newmont will be high on my Buy List.
"Price" is what it is all about!
A notable Loss in Price is just part of the "Dynamics of the Ever Cycling Stock Market," and needs to be understood before investing or holding any security.
For me there is but one Caveat for "Investing Wisely." All securities Cycle in both Bullish and Bearish Markets. I am - Primarily a Bull - but when a Company such as (NEM) is looking Bearish I pay great attention to my "Warnings." You should know that there are ALWAYS - - Basic Materials / Gold Mining Companies that are Very Strong Buys on my Bullish and Favorable "Asset Management" List. Being in - love - with a company is definitely not "Investing Wisely."
As a very experienced financial analyst and asset manager I spend my time I converting information and data in to pure Fundamentals and Technical Analytics with great accuracy. Be it Balance Sheet or Income Statement analysis or grinding out a meaningful Fundamental Valuation, I can assure you that the work has great rewards. With this and much more in hand I determine - - Inflection Points, Trends, Forecast, Opinions and most important Formal Recommendations for Clients for all securities.
I do not provide Formal Recommendations Publicly or in any of my articles written for Financial Blogs.
For compelling support to my Analytics, I dissect each Component Company, Sector by Sector and Industry Group by Industry Group - one by one both Fundamentally and Technically. That's what I do and it provides Accuracy with my Investment Forecasts and Recommendations like you have never imagined. This is what I had to learn to do before Computers took over and Financial Analysts got lazy and forgot, if they ever knew, how to do old-fashioned Fundamental - Valuations and decent Technical Analysis.
Important: The good news for Newmont Mining Corp. is that there will be a General Market Mini/Bounce-Rally commencing soon, if not already working, and Newmont Mining Corp. should participate but with last weeks performance - likely not. It, the Rally, will also vanish rather quickly and you will perhaps wonder why you did not better prepare yourself for my Forecast Bearish Financial Cycle.
In addition my analysis of the Gold Mining Industry Group is: Unfortunately, it is not all that positive - in fact quite negative, but a similar "Mini/Bounce-Rally" (as mentioned above) is in the making. Here too, I offer you - - two words: Caution and Prudence.
I strongly advise you get prepared to move to a CASH position as the above-mentioned Mini/Bounce-Rally matures in the coming days and weeks for (NEM).
Supporting Articles
#1. Please consider reading my article on "News." Newmont Mining Corp. is like most other Companies that like to tell "Stories" or share "News" that they believe the - - Financial Analysts / Financial Media - - will want to pick-up upon and perhaps emphasize or stress a reason (news or story) for the Fall of Price Movement of that Company.
I learned in my doctoral studies one thing amongst many others that has proven to be very worth-while for over 50 years of managing other peoples money. Please have a look at the following URL: - - >
Just Click. https://seekingalpha.com/instablog/121308-steven-bauer/2200502-news
#2. I believe this article, and my "Flash Updates," like so many that I write, requires a supporting article with Additional and Specific Information and Details about - How I Go About - "Investing Wisely." Please have a look at the following URL: - - >
Just Click. https://seekingalpha.com/instablog/121308-steven-bauer/2155622-identifying-tops-and-bottom-s-of-the-general-market-called-inflection-points
#3. My "Flash Updates" are about "Alerts" or "Warnings" and can often be a leading or "Heads-Up" to making a Buy or Sell - Formal Recommendation. I have a unique way to make such decisions that I offer some insight into in the following URL: - - >
https://seekingalpha.com/instablog/121308-steven-bauer/2224002-buy-sell-and-short-cover-formal-recommendations
- - -
If you would like specific guidance and direction for the conservative management of your portfolio, please read my Bio and a few of my Articles and let me know just a bit about yourself and your investment - needs / goals / and objectives.
You are welcome to contact me and I will respond personally and promptly.
Email Address: senorstevedrmx@yahoo.com
- - -
Should you wish to read my latest articles on - Newmont Mining Corp. - - Just Click on the below URL. You will be taken (Linked) to my most current article as well at my last 20 articles on (NEM). (It is an excellent way to gain insight into the accuracy of my Forecasts and Opinions).
In addition I have recently published all 500 of the S&P 500 Large-Cap component Companies. And, 200 of each of the S&P 400 Mid-Cap and S&P 600 Small-Cap component Companies. I stay quite busy doing my homework for my Clients.
I hope you will find my "stuff" very well worth your Time and note that it is - very Accurate.
Thanks. . .
For - Newmont Mining Corp. - Please Click on: https://seekingalpha.com/author/steven-bauer/instablog/symbol/msft
(I also hope you understand my salutation - yes it is possible with some dedicated Guidance!)
Smile, Have Fun, "Investing Wisely,"
Dr. Steve