Sectors & Industry Groups - Update and Forecast
My logo is: "Investing Wisely."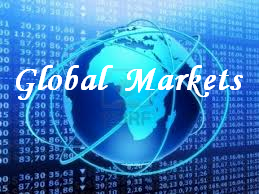 Today I am going to "Focus-On" the Favorable and Strongest of my Sectors. My Industry Group Analytics is much to vast, with over 200 Industry Groups, to attempt to share. I will however, from time to time feature an Industry Group that currently tends to support a Sector, either Bullish or Bearish.
With in my postings, I tend to switch back and forth between "Praising the Favorable" - and - "Picking-On the Un-Favorable" and sharing my overall Analytics of this important aspect of Profitable Asset Management. That's my job, Managing my own and other Investors money Profitably. I do that "job" very well.
My weighting for all my Analytics is more heavily focused on the Economics and Fundamentals. I use Technical Analysis to confirm and support my foundational research.
As you follow my work / analytics you will quickly note that, while I monitor many Groupings of Industry Groups within my Sectors. Typically, I am only interested in the most Favorable and least Favorable. For me, it is dwelling on the Best of the Best and the Worst of the Worst.
My Analytics of all these Global Markets provides an excellent perspective as to making the all important "When" and "What" Investment Decisions at both Bullish and Bearish Inflection Points and Bullish and Bearish Cycles in all Global Stock Markets.
The Most Favorable Sectors Currently Are and Remain: At this time frame, the majority of the Sectors remain quite Bullish within my Universe. The only strong Bearish Warnings are on Utilities and you might be interested in one of my non-Sectors that also could remain Bearish - that being Emerging Markets.
Important Note I: My "Most Favorable Countries" either are or will some time in the future be both Candidates for Selling and possible Candidates for Short-Selling. If you do not understand this "Important Note" - - I strongly suggest you contact me with your questions and thoughts.
Possible Buys: At this time the Sectors are Over-Bought and Over-Valuated. That means I would generally Hold my investments and have a long - wait and see what these Sectors look like when they become Over-Sold.
Important Note II: You may well be confused by my Methodology of "Investing Wisely." My Candidates for Buying (C4Bs) typically come from two sources: a) Sectors with currently excellent Relative Strength and the strongest supporting Industry Groups. b) Sectors that have been laggard but possess Industry Groups that are base building for a Bullish recovery.
Important Note III: After reading the above Note I, perhaps you will see that my List to Buy comes from Countries that have clearly Bottomed and have a High Prospect as well as Probability of entering a profitable Up-Trend.
Possible Sells: Selective Utility Companies should be Sold and their Dividend Payments be forgotten about. Cash is always the prudent place for your Investment Dollars when ANY Company or ETF turns Bearish.
My overall Forecast and Opinions are in a Supplementary Article with a complete Table of 10 Select Sectors. Please use this URL: https://seekingalpha.com/instablog/121308-steven-bauer/2280762-sectors-supporting-analytics-for-my-u-s-general-market-sector-articles
If you are not plugged in to my Personal Blog - - may I suggest you are missing some very accurate Direction and Guidance.
Forecasting, and the procedures I use, is my secret on how to profit in the Stock Market. Over all these years, I have developed excellent skills at Forecasting and offer the Pubic an insight on how I go about "profiting in the Stock Market" for my Clients.
Briefly said: Forecasting leads me to the Best of the Best when I anticipate Buying into a Bullish Inflection Point / Bullish Cycle and just the opposite, the Worst of the Worst for when I anticipate Bearish Cycles.
You might want to check out my Personal Blog. I post most every day. Just Click - - > http://investingwisely-rotation.blogspot.mx/?spref=tw
On Saturdays I provide my Followers a "double" Update on the U.S. General Market.
During the week, I frequently Update my Various (On Going) Forecasts and Opinions. They include: U.S. General Market / Global Markets / Sectors / Commodities (i.e. Gold, Silver, and Crude Oil) but rarely individual Companies / Industry Groups / ETFs. The latter are exclusively for my Clients and Prospective Clients. Upon Entering my Blog - - - You will need to Scroll Down - just a bit to my - dated - Daily Postings.
I hope you will find my work / analytics to be both very accurate and profitable as well as well worth following.
Smile, Have Fun, "Investing Wisely,"
Dr. Steve