Seniors Deserve Better Guidance And More "Accurate" and "Honest" Direction For Their Investments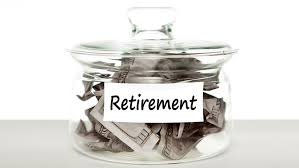 As a retired Certified Financial Planner, Financial Analyst and Asset Manager I can sympathize with the millions of folks that are often forgotten by Wall Street. Clearly, seniors are forgotten when it comes to their financial future. That's because they often are conservative, their broker's account is no longer at the top of the list. And, in today's financial world, i.e.. brokers have become Traders. An active "trading account" is the focus for brokers these days. It's simple to understand: if there are few transactions, there are nearly no commissions. Greed for money will never build a lasting relationship! As for Investors, you just might want to read my "stuff."
I suggest, for the senior, it starts with building a balanced and flexible portfolio. This is called - asset allocation. Bonds, blue-chip stocks, preferred stock, hedge funds, cash and the list goes on. How on earth can you live a decent retired life and keep up with all of this? The answer is, you can't keep-up and neither can the stockbrokers who want to sell you something / anything.
Financial analysts are no longer offering a true one on one relationship to seniors or anyone else. That means you are just another account on their books. Their theories and opinions, produced by the brokerage firms make me sick.
Folks, again the solution to this problem is simple. There needs to be a conservative balance between growth and income. Most all quality companies pay a quarterly dividend that you can spend. A rule of thumb for Income Investors is that your portfolio should annually deliver at least 6% or more to you. In today's low interest and dividend environment, 6% is often not available without baring a great deal of risk of principal.
Conservative risk management is the key to consistently earning what you deserve. The next consideration is the dividend percentage amount that the company pays. Be it high (over 2% - 4%) or lower, the company must also have a price per share that is growing. I suggest, it is kind of dumb to buy or hold a company that pays a good dividend and also experience the price per share of the company go down in value! If you have experienced this situation, there are conservative solutions. However, you must be willing to participate with the guidance from your advisor. In other words use your head just a little bit.
There are hundreds of companies that pay a good dividend and also are appreciating in value. The rub is; these fine companies do not always appreciate year after year after year. I hope you understand and are willing to become a little more proactive with the management of your assets.
Here is my guide to financially sleeping well at night, have peace of mind and receive 6% or more per annum on your portfolio. The first step is to select at least two seasoned (well seasoned) advisors that write words (financial articles) that make sense to you. Next, think of at least three hard questions and send them an Email. Their answers to your questions will either give you confidence or leave you wanting. If they suggest mutual funds, they are discharging their job to just another losing cause.
It is the financial analyst's job to help you sort through the list of possible investments. This is an ever-changing list and requires much expertise to manage. It is your job to develop a relationship with a person that you are comfortable with. For over 100 years, the stock market cycles from bull to bear and then back again to bull and so do all companies. I hope you agree. If not please study my 20-charts for the below companies, in each and every article I write. I hope you will find to time to check both me and my work / analytics out.
Here are three examples of companies that may give you some better perspective - of Why Valuation Analysis is So Important to your financial retirement.
The first is Apple, Inc. (NASDAQ:AAPL) that is a Growth Company (that was!) and for years paid no dividend. Now it pays a dividend and is losing value quarter by quarter.
The second is Exxon Mobil (NYSE:XOM) that is an Income & Growth Company that pays a 2.7% dividend. It too is vulnerable to a pull-back and warrants being very cautious in the coming weeks and months.
The third is Avon Products (NYSE:AVP) that is an Income Company that pays a 6% dividend. This Company is an excellent example of paying a very good dividend while it comes down in price for over three years.
Let me share some simple mathematics. Hypothetically, if you are seeking 6% on your invested assets and let the company you were holding go down by 40% you have lost six and two-thirds YEARS of income. Avon Products did this in 2011, 2012 and is about to do it again. There is no guarantee that your holding that or any Company will recover your 40% loss in the foreseeable future. (40% divided by 6 is 6.67 years).
The answer lies in something that I have mastered over the years it is called "fundamental valuations." The ONLY way, I have found to seek a low risk increase in monthly income is to diligently and frequently do "valuations" on many, many companies. The cream always comes to the top, but it is long hours of work and patience. Fundamental Valuation analytics is a lost art because it is so time consuming. The world does not have "time" anymore so the people rely on luck or some blogger with poor credentials and tenure.
Holding a Company in a Bearish environment, is not "Investing Wisely." Valuations will always give you both warnings of pull-backs and alerts of future growth.
Current Market Status
My general market opinion is that the fundamentals are over-valued; the technicals are over-bought, and the consensus opinion is way too bullish. I am currently a bear because my valuations are, on balance convincingly negative, and we are in a general market bearish cycle; it's just that simple!
Further and on-going support for my guidance for the general market can be read in my Wednesday and Sunday personal blog. http://twitter.com/InvestRotation
Summary
I recommend prudent caution at this time in the Stock Market for most all companies. There are currently and nearly always many strong as well as weak companies on my "Dividend List / Income" for my Clients.
Within my present and projected bearish time frame, there is nothing fundamentally (longer-term) wrong with many of these companies on my research list. It is simple what happens when they turn technically bearish or have flat to descending earnings growth.
And is just the on-going "cycling effect" of the way the stock market works. I hope you will continue to follow my work / analytics for guidance. It won't be long before I can offer you a bullish and up-beat forecast once again.
May I remind you to take a few minutes to study my longer-term charts? I write daily and offer Articles on a number of high profile companies. When buying or selling, taking a longer-term look of a security's price history is often the difference between profits and losses! Just Click on any Symbol.
I hope you will find my "stuff" very well worth your Time and very Accurate.
Thanks. . .
AAPL, ABX, AMZN, BAC, C, CAT, CSCO, CVX, D, DIS, F, FB, GE, GG, GOOG, HPQ, IBM, INTC, JNJ, JPM, KO, MSFT, PAAS, PFE, SBUX, SLW, SO, T, VZ, WMT, XOM, GLD, SLV, UCO.
Conclusion
I am currently bearish on both the World economies and the U.S. general market. I suggest that it is vitally important for you to understand that holding cash during questionable time frames in the marketplace is a much wiser choice than holding your present positions for the long term. I can assure you that; this is definitely a "questionable" time frame!
Smile, Have Fun, "Investing Wisely."
Dr. Steve