It's Tuesday -- ( Forecasting The U.S. Stock Market ) – January 14th.
Please Note: Blog posts are not selected, edited or screened by Seeking Alpha editors.
It's Tuesday -- ( Forecasting the U.S. Stock Market ) - January 14th.
My logo for over 50 Years is: "Investing Wisely."
Accurately Forecasting of any Indice, (Dow - 30 / S&P 500 / Nasdaq, Etc.) Index or Security for me is a daily routine that I have maintained for well over 50 years. I spend the majority of my research / analytics time Forecasting. The reasons are simple: a) it gives me a lead-time (often several weeks or more) to refine or fine-tune those Candidates for Buying (C4Bs) - or - Candidates for Shorting (C4Ss); b) it provides very clear prospective of where the General Market / Sectors / Industry Groups are going from this point foreword, in other words the "Big Picture;" c) it offers very accurate "Comparative Analytics" of What Companies or ETFs currently have the highest prospect to profit.
Yes, it is a process that I cannot do with out - - (perhaps for YOU TOO!) and indeed is analytic tool that greatly enhances each transaction's performance by at least 10% and often more.
- - -
The Most Critical Element of Your Consistently Being Profitable is: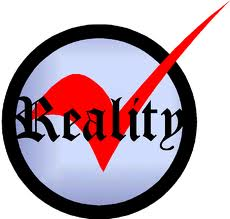 Unfortunately Reality seems to have faded badly with many Investors over the past decade or so.
During this time, and since my retirement my annual profitability has increased markedly. The probability for Profit when I Formally Recommend a Company or ETF to my Clients is well above 90%. My individual transactions have all been over 20% more recently. This includes Utilities, High Dividend Paying Companies and my Growth and Aggressive Growth Recommendations.
Please click on Reality for my brief article on Reality.
Here is Some of My Wisdom on "Reality" that I Profit From
The Stock Market can only be profitable if we are well tuned to the Perceptions of Investors - (POI) Indicator. Paradigms are what they are, and are only changeable when an opposite or perhaps negative event within the Stock Market is both abundantly clear and strong enough. Even then Investors tend to hold on to their "paradigms" until death. As an Investor, you might want to start pondering - - that all other Investors are going to believe what they believe - - - that is - until "Reality" finally sets in - - if ever.
I suggest that the problem that nearly all Investors have is two fold: a) that when a Bull Market is confirmed most Investors, start buying late and keep hoping all the way and then back down. Taking profits is not something they do well; b) that after a Bear Market is confirmed most Investors keep holding and hoping all the way down.
The Marketplace is currently in Bullish Market Cycle, as in all Bullish Market-Cycles, few investors will psychologically be able to unload their holdings (take profits) when a new Bear Market begins again. It is and always will be that way. In my articles, I am trying to help you fix that incorrect paradigm!
Facts - or - "Reality?" - - For Me it is BOTH!
The FACT is that today's U. S. Stock Market is: a) Over-Valued (P/E divided by Inflation adjusted Earnings); b) Over-Bought (Above its Mean); Overly-Bullish (Sentiment), with Interest Rates on the Rise (Measured with reference to Calendar Quarters); c) Over-Exuberance (Judgmental at Best). And More! This identical condition has been a common characteristic for most every significant market peak throughout the history of the Market itself.
- - -
Featured Thought to Share for this Week: Psychology 101 - Over-Optimism ...
Over-Optimism eventually and always becomes bad news. Why? A couple reasons are: a) it pushes interest rates up, b) politicians' appetite for reform down, c) Wall Street pulls out all stops to profit. Optimism is always carried "TO FAR
Supporting Note: My 50+ year and present Methodology are more sensitive to measures of risk-premiums and default risk than my pre-retirement management Indicators were - - By Necessity. The Reason: The Market Has Changed - - Folks!
I am not telling you when this Very Old - - Speculative and Euphoric Bull Market will end but I can easily say, when it does, my Analytics will be "On the Button" once again.
- - -
The General U.S. Stock Market - - "Investing Wisely."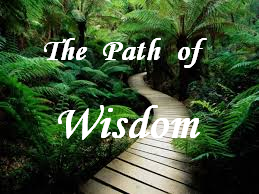 The General Market is UP and within my Near-Term and Short-Term Forecasts - - (please see below). The Marketplace will likely continue to see-saw Up and Down for a while longer into 2014 while continuing to make a definitive TOP.
At this time I am primarily holding very few Securities - Long and am Holding-Cash (quite a lot !!!) in anticipation of a Bearish Inflection Point. I am not adding Bullish Positions. When I believe a Bear Market has begun, I will prudently be taking Bearish Positions for my Clients who have such a "risk tolerance" within their Asset Allocation Model.
The securities I am holding have not yet broken to the downside so I just Hold until they do - - Oh Yes they will "break to the downside" it is only a matter of time. I hope you have a way to note just how many Companies / ETFs have already - Peaked and are Descending.
Please consider reading my article on: My Long-Term Performance Record back to 1957.
- - -
Forecasting the Near and Short Term of the General Market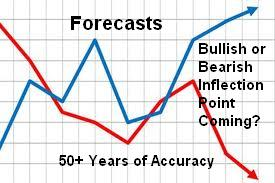 The General U.S. Stock Market - Forecasted
This week (so far) the General Market is down but just two week's ago it was bouncing off of its highs. That's Ok if you are looking for a Bearish Short-Term Inflection Point - and I am. Please remember the Near-Term is only what supports the Short-Term and beyond. This means that I / YOU must remain patient and wait for my Composite Technical Indicators to do their thing. Believe me my Fundamental - Valuation Indicators have been in a Bearish mode for weeks.
I am very prepared and confident with my pending Formal (Bearish) Recommendations to my Clients.
For the Near-Term: ( one day to thirty days ) Another mini or bounce Rally is in a testing pull-back. The Bulls are very close to running out of the euphoric attempts to move the General Market UP. There has been very little convincing evidence (Economically or Fundamentally) that any mini-rally will be sustained.
The coming days and perhaps a couple / few weeks will be a very fun time for me to once again fully test my 50+ year Methodology of "Investing Wisely."
For the Short-Term: ( one month to three months ) Topping is over-due but the coming few weeks of trading will be an excellent time to re-confirm and do my Analytics homework very diligently using all my many Indices to find the necessary "Confirmation" that the Bulls are at least dying and / or perhaps already dead.
- - -
Support
You might want to visit my Personal Blog - I publish every day: http://investingwisely-rotation.blogspot.mx/?spref=tw
Stay tuned - my "stuff" is very accurate . . .
Let me know if I can help with personalized guidance and direction. I welcome your questions and thoughts: senorstevedrmx@yahoo.com
Smile, Have Fun, Investing Wisely,
Dr. Steve
Seeking Alpha's Disclosure: Past performance is no guarantee of future results. No recommendation or advice is being given as to whether any investment is suitable for a particular investor. Any views or opinions expressed above may not reflect those of Seeking Alpha as a whole. Seeking Alpha is not a licensed securities dealer, broker or US investment adviser or investment bank. Our analysts are third party authors that include both professional investors and individual investors who may not be licensed or certified by any institute or regulatory body.