Three Dividend Paying Companies YOU DON'T WANT in Your Portfolio - Right Now !
My logo for Over 50 Years is: "Investing Wisely."
This Article is focused on: Senor & Retired Investors who are Conservative and only want to have Steady Monthly Income and Growth to offset Inflation . . .
If, I could convince you that I can guarantee twenty percent (net) profits per year investing in very conservative, low threshold risk Companies would you be interested?
These three Companies fit that description but they are currently "Out of Sync." That means they are going and will continue to go the "Wrong Way" for the foreseeable future. There are always Companies that are going the "Right Way."
Click on this URL to link to these three (Bearish) Companies:
http://finviz.com/screener.ashx?v=320&t=DCM,F,VALE&ty=l&ta=0&p=w
Investors and even Financial Analysts often get "Way Too Greedy" in their expectations about the direction of both the General Market and of specific Companies and ETFs they are touting.
Profiting is not Currently Forecast or Projected for these Securities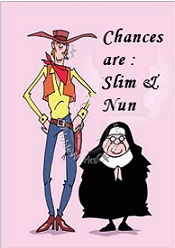 Strong Caveat: If you Sell your holdings of these securities based on this article, I suggest you need help between your ears. Alternately, may I suggest: I will respond per the below Email and caveats. Please check me out just a bit first before requesting my more specific Opinions and Forecasts and to reply to your questions.
Have a Look: (NYSEARCA:SPY), (NASDAQ:QQQ), (NYSEARCA:DIA), (DCM), (NYSE:F), (NYSE:VALE).
Opinion: Take Profits at the next peak or soon thereafter.
Forecast: Coming Down in the Short (one - three months) to Intermediate (three - nine months)-Term. Maybe more . . .
Support for You to Profit By Consistently . . .
Please Note:

Note: For a daily input and deeper view of my work / analytics you might want to click, and scroll down to my "Thumb-Nail" articles on my personal blog, which I update daily.

To Email Me - should you have interest in my professional guidance and direction, please share your questions or thoughts: senorstevedrmx@yahoo.com. - and - themoneydr@gmail.com

"Facts do not cease to exist because they are ignored." - Aldous Huxley

 
 
Smile, Have Fun, "Investing Wisely."
Dr. Steve
SPY, QQQ, DIA, DCM,F,VALE