High Dividend Paying Companies - Yes, Yes, Yes ( or ) No, No, No ? ? ? - That's What Few Investors Do As Profitably As They Should
My logo for Over 50 Years is: "Investing Wisely."
This Article is focused for: Senor & Retired Investors who are Conservative and are seeking - Steady Monthly Income with modest Growth to offset Inflation . . .
Risk can be managed quite easily when you have the tools and experience. I'm 75 years of age and also like - Sleeping Well at Night and I DO!
This Companies fits the above description but that may not be for long . "That means it is currently going the "Right Way" but is also baring too much risk to Buy at this time. There are always fresh Companies that are Forecast to go the "Right Way." It is Your Choice!
Click on this URL to link to a basic chart and basic fundamentals for this Company:
http://finviz.com/screener.ashx?v=320&t=AT&ty=l&ta=0&p=w
Investors and many / most Financial Analysts often get "Way Too Greedy" in their expectations about the direction of both the General Market and of specific Companies and ETFs they are touting. I also read those article that I believe I am well credentials to say - - are offering very poor guidance and direction.
Are We There Yet?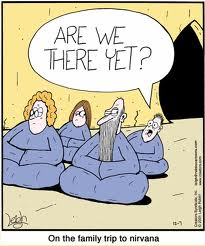 For both - Me and my Clients - - there are always just three answers: a) Patience and Discipline will be rewarding. b) Yes, but this security is much too ripe - or - already Un-Favorable to Hold or Buy and likely is getting rotten, and c) No, but a fresh crop is coming soon and it will be more rewarding to wait and Buy at that time.
Strong Caveat: If you Sell your holdings or Buy this Security based on this article, I suggest you need help between your ears. Alternately, may I suggest: I will respond per the below Email address and caveats. Please check me out just a bit first before requesting my more specific Opinions and Forecasts and to reply to your questions.
Have a Look: (SPY), (QQQ), (DIA), (NYSE:AT).
Opinion: Take Profits at the next peak or soon thereafter and Hold-Cash for the fresh crop. This Company is paying a juicy 11+% dividend per year. In less than a couple mouths it's price has dropped by more than the dividend. That is definitely NOT - "Investing Wisely."
Forecast: Likely Coming Down in the Short (one - three months) to Intermediate (three - nine months)-Term. Maybe more . . .
My Performance for (AT) - Paying a 12+% Dividend): Long - May 2010 @ $8.50. and Sold: January 2012 @ $12.30 - Profit for the period: 45%. ( may I suggest that this is an excellent example and proof of my very conservative approach to Dividend Focused Investing for Retirees and Seniors - - It Works and has for over 50 Years ! )
"Facts do not cease to exist because they are ignored." - Aldous Huxley
Please Note: For a daily input and a deeper view of my work / analytics you might want to click, and scroll down to my "Thumb-Nail" articles posted in my Personal Blog.

To Email me for guidance and direction for your portfolio or perhaps with your questions or thoughts: senorstevedrmx@yahoo.com - and - themoneydr@gmail.com

 
Smile, Have Fun, "Investing Wisely."
Dr. Steve
SPY, QQQ, DIA, AT