It's Thursday's - General Market - Mid-Week Assessment - March 13th.
My logo for Over 50 Years is: "Investing Wisely."
I believe there are always many, many (too many!) Road - Signs that more often than not - offer you - Very Inaccurate Information about the direction of the Stock Market. They seem to come from all sources (i.e.) Wall Street, Financial Media, Blogs and Bloggers and unfortunately many other unreliable sources.
Please scroll down for my specifics:
My General Market Updates and Forecasts are offered every Tuesday, Thursday and Sunday here in SA. I hope you will become a regular follower.
Perhaps you will permit me to assist you with guidance and direction in improving your portfolio's future "Probabilities for Profit."
( Yes, I am seeking new asset management Clients ).
I invite you to ask me questions about my Methodology ( just click) of "Investing Wisely" via my Email addresses below.
The General U.S. Stock Market - - Updated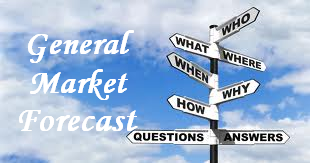 Clearly the General Market remains Bullish and has making New Highs. That is what it will likely continue doing just for a just short while longer.
At this time I am holding a number of - Select Companies and ETFs that continue to ascend. I am increasing my Cash Holdings as it appears to be prudent to do so. My forward focus is on - - the on going and well over-due Bullish - Topping - that is going on and has been going on "INTERNALLY" in the Marketplace for several months.
A new Bearish Inflection Point or if you prefer a new / meaningful Bearish Cycle and perhaps another monster Bear Market is definitely in the making. I hope you will not be caught Holding your Companies and ETFs when you would have preferred (in hind-sight) to have been Holding Cash. I remind you that "Greed" is an expensive word.
I maintain very accurate Primary Fundamental - Valuation and supportive Technical - Analysis Indicators for the Short ( 30 days to 60 days ) and Intermediate - Term ( 60 days to 4 months ). My Secondary Indicators I use are telling a Bearish story that is never seen or talked about with or to the investing public. Secondary Indicators are always Near & Short - Term. They are the most accurate and valuable and must be a leading part of your analytics.
Having just these two time-frames handled and under control through my Forecasting the - - Long and Very Long - Term Cycles of the General Market - - simple fall into place. (This statement is also quite applicable to Sectors / Industry Groups / Commodities / Companies and ETFs). (Please re-read this paragraph for complete clarity).
General Market - - Forecasted w/ Current Opinions
For months, there has been very little convincing evidence (Economically or Fundamentally) that the current Primary (Bull Market) Rally and certainly future Secondary Rallies will be sustained. a) However, the Market continues to crank our New Highs; b) However, the U.S. Government and Wall Street keep "pumping sunshine" (cheap money and their other divisive ways) and that will continue to lead you into severe disappointment, portfolio losses or worse in the coming years. These are the Facts and being a Profitable Investor / Advisor - Mandates that - - You Follow the FACTS !
I do have two "Howevers - and - Exceptions." - - Built into my Methodology of "Investing Wisely." The first are my hundreds of Forecasts; and the second is that they Work !
For the Near-Term: ( one day to thirty days ) My recent Forecast for a mini Pull-Back - is about to terminate. My Forecast for the coming days is for a Rally. That Rally will be critical to monitor and I have the tools to do just that.
As usual the coming days and perhaps a couple / few weeks will be critical if you intend to begin "Investing Wisely" with me.
For the Short-Term: ( one month to three months ) Topping is WAY over-due but, I suggest the coming few weeks / couple of months of trading will be telling the Story Best - it will be a Compelling Story. Stay tuned.
Remember, - EVERY - Bullish Cycle is followed by a Bearish Cycle, be it Near-Term - or - Short-Term - or - Long-Term - or - Very Long-Term. I hope you have such a perspective.
You May be Interested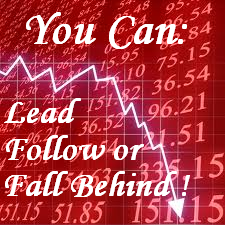 I update and publish each Saturday morning a Chart in StockCharts - PublicList a proprietary General Market Update that provides me prospective between the three Indices that control the Marketplace. This is the seldom used formula that can make you consistent profits if you will follow them both individually and collectively. They are: a) Primary Indices ( Dow 30 Industrials / NY & Nasdaq Composite, Etc. ) ;b) My proprietary Inflection Point Count which is very - broad based ;c) The Commodity Index.
Understand that this graphic / chart presents both Primary Cycles and Secondary Cycles in the stock market. I seldom participate (Buy / Sell or Short / Cover ) in Secondary Cycles.
You can view this excellent Indicator at:http://stockcharts.com/h-sc/ui?s=$INDU&p=W&yr=1&mn=0&dy=0&id=p69359735342&a=270034212
I hope you Stay Tuned - my "stuff " it has been very accurate for over 50 years . . .
Note: For a daily update and deeper view of my work / analytics you might want to click,
and scroll down to my "Thumb-Nail" articles on my personal blog.
Should you have interest in my professional guidance and direction, please Email Me with your questions or thoughts: senorstevedrmx@yahoo.com. - and - themoneydr@gmail.com.
Smile, Have Fun, Investing Wisely,
Dr. Steve