It's Sunday's - General Market - Weekly Wrap & Forward Thoughts - June 29th:
My logo for Over 50 Years is: "Investing Wisely."
Accurately Forecasting any major Indice, (Dow - 30 / S&P 500 / Nasdaq, Etc.) Index or any Security on the planet for me is a daily routine that I have maintained for well over 50 years.
My General Market Opinions and Forecasts are published in SeekingAlpha.com on: Tuesday / Thursday / Sunday. Sectors are published on Wednesday - - In my Personal Blog.
Check me Out - - - My Accuracy is - Amongst the BEST !
You might want to read my articles and their months of archive articles on: (AAPL), (BAC), (GE), (GOOG), (AMZN), (CSCO), (GLD), (MSFT), (SLV), (T), (XOM). ( a select list ) I publish three per day rotating through 46 Companies including all the 30 Dow Industrial Company Components.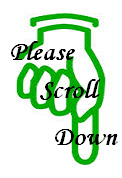 Please scroll down to my General Market Update for today . . .
This past week is in the books, and the focus must (as always) be - - to look forward to - seeking future profits. As you know and read all too often - looking back - - ( often over the years - particularly at Primary and Secondary Bullish and Bearish Inflection Points ) offers perspective and hindsight can help but can never put profits into your portfolio. My Forecasting - Can and Does - Put Profits into YOUR Portfolio!
My daily analytics / forecasting it is what provides clarity as to where the General Market is going (direction - up or down) and hence the sorting of the many security choices you have to ponder. Yes, it is a matter of choices, and that is what my articles, forecasts, and Client Recommendations is all about.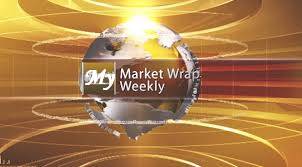 This graphic tells the story very clearly, and yes it is a bit difficult to understand and to track. I believe my many articles demonstrate that I both understand and track the Market, Sectors, Industry Groups, Commodities, Companies and ETFs - - very, very well. Yes, it is almost a "crazy" swirl of lines and cycles but they all make sense to me and have led me to be profitable for over 50 years.
There is constant Rotation ( Swirling and Cycling ) - if you prefer - - please have a look at my "Rotation Model." Article for understanding) going on in the Marketplace with converging and diverging circles / cycles moving endlessly. This "Rotation" creates Inflections Points and when a Bullish or Bearish Inflection Point occurs, there are always securities that have "Rotated" into phase to profit from. Also, you might want to have a look at my SHB Cycle. Be sure to spend time watching the animated cycling from bull to bear and back to bull again and again. This is how it works with all Indices, Sectors, Industry Groups, Commodities, Companies and ETFs. The above URLs are my Three Pillars of my Methodology of "Investing Wisely."
When you take the time to get a handle on all of this, you will definitely become a very profitable Investor!
Over many years, my Forecasts, Opinions and Comments over many years have been deadly accurate.
My Profit history is also published every Monday with Updates on my Asset Allocation Models. They are: Income / Income & Growth / Growth / Aggressive Growth. ( see my Personal Blog )
Perhaps you will permit me to assist you with guidance and direction in improving your portfolio's future "Probabilities for Profit."
I invite you to ask me questions about my Methodology of "Investing Wisely" via my Email addresses below.
The General U.S. Stock Market - - Updated
Clearly, the General Market remains Bullish and has in relatively recent sessions it has made New Highs in several of the major Indices. It has now taken two hits (Pull-Backs) just this year 2014 and that should be YOUR wake-up call to Reality. If not you will repeat - - Not Learning - - from the past, it was expensive then and it will be expensive again for you.
The average HIT to portfolios in the 2000 and the 2008 markets was 40% to 60%. That's a BUNCH just because at the TOP you were GREEDY and likely did not follow sound advice that was offered. I offered it then and I am offering it now. I also have been accurate in my Forecasts for over 50 years.
The preliminary and notable "HITs" so fare are in the Nasdaq and the Mid and Small Cap Indices. This is the story-line and I have yet read anything intelligible that focuses on this FACT. If you are not aware of this break-down and only follow the New York and Large Cap I suggest you come up to speed and soon, very soon. The cost of not paying attention to any "Grouping" (that is telling the REAL story) is just plain foolish.
This February rally will likely continue doing its thing just for a just short, very short while longer. The deterioration is becoming even more obvious to the Investing Public and that is a rare remark on my part. The Investing Public is most often oblivious of the Cycling of the Stock Market and that is why they are on balance Losers.
I hope you are reading my Company articles and their sizable archives that use the Dow 30 Industrials and 16 other high profile Companies. ( please see my Personal Blog referenced below )
At this time, as an asset manager, I am holding a short (small / very few) list of - Select Companies and ETFs that continue to ascend. (See my Dow 30 Articles for a specific reference). This means that I am increasing my Cash Holdings as it appears to be prudent to do so. My forward focus is on - - the on going and well over-due Bullish - Topping - that is going on and has been going on "INTERNALLY" in the Marketplace for over six months.
A new Bearish Inflection Point or if you prefer a new / meaningful Bearish Cycle and most likely another monster Bear Market is definitely in the making. I hope you will not be caught holding your Companies and ETFs when you would have preferred (in hind-sight) to have been Holding Cash. I remind you that "Greed" is an expensive word. That has be modestly profitable while the Mutual Funds continue to deteriorate.
I maintain very accurate Primary Fundamental - Valuation and supportive Technical - Analysis Indicators for the Short ( 30 days to 60 days ) and Intermediate - Term ( 60 days to 4 months ). My Secondary Indicators I use are telling a Bearish story that is never seen or talked about by the media or Wall Street with or to the investing public. Secondary Indicators are always Near & Short - Term. They are the most accurate and valuable and must be a leading part of your analytics.
Having just these two time-frames (Near and Short-Term) - - - handled and under control through my Forecasting the - - Long and Very Long - Term Cycles of the General Market - - simple fall into place. (This statement is also quite applicable to Sectors / Industry Groups / Commodities / Companies and ETFs). (Please re-read this paragraph for complete clarity). Think about this paragraph and you will begin to profit consistently.
General Market - - Discussed w/ More Detail / Forecasted / Forward Thoughts
This past week was DOWN and again Very Sloppy. "Sloppy" is a word that I use on or about transitions that I call Inflection Points. I have now used that word for about a full month.
It is now 3 weeks DOWN for the Dow 30 and - - NO DAMAGE ! That is no Visible Damage and that is when it gets dangerous.
It always Depends on what specific Indices you are looking at - unfortunately there are many - - too many!. It is currently difficult to know what to follow for most Investors. This has been true about the Major Indices - turning mixed for quite some time, which is a Bearish sign to give strong support and consideration to holding Cash.
My Near-Term (1 - 30 days) Many of my technical Indicators are appearing to be stretched limit on this Pull-Back. This has suggests that even more "dancing around" will take place. I did publish a Flash Alert and that said there will be a BIG - Down Day coming.
My Short-Term (30 to 60 days) the Bias remains UP and that should continue for just a short time, very short time longer.
My Intermediate-Term ( 6 months to 9 months) My Forecast remains the same. I am looking for a Primary Bearish Market Inflection Point, and it will come. Patience and Discipline are your two most valuable tools to employ at this time.
Within my Analytics are clearly supporting my opinion that the Marketplace is: the fundamentals are too over-valued, the technicals are too over-bought, and the consensus opinion is way too bullish. Economic and financial news, on balance, is negative and not supportive of taking any Bullish positions. There are, of course, exceptions that come along - BUT THE GENERAL MARKET FOCUS IS - CAUTION !
During time frames when the marketplace is topping there are always clear signs which include: a) advisors and bloggers are overly bullish; b) smart money and insiders are selling; c) corporate earnings growth is waning; d) the Fed is vacillating and undeceive as to providing direction to the economy - - now there is question regarding quantitative easing; e) Debt (borrowing for stock ownership) is at hitting a record-high and growing; and f) the bond market is descending (bond prices drop when interest rates are rising). Want more support for the above, try reading my many articles as shared in my private blog.
Simple Stated: I am currently turning ever more Bearish because my Fundamental Valuations have been deteriorating for quite some time, and my Technical Indicators are breaking down weekly. It's just that simple!
Looking Forward beyond a month or so is currently a bit blurred, due to so many diverse indicators giving mixed signals. This is always the case during time frames when a topping transition is in the making. I suggest you stay tuned to my flow of daily articles as well as my (several per week) General Market Updates in as presented in my Personal Blog. Check it out!
You May be Interested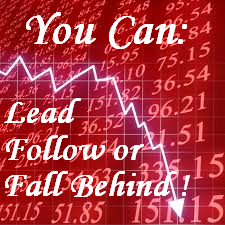 (NASDAQ:AAPL),(NASDAQ:AMZN), (NYSE:BAC), (NASDAQ:CSCO), (NYSE:GE), (NASDAQ:GOOG), (NYSEARCA:GLD), (NASDAQ:MSFT), (NYSEARCA:SLV), (NYSE:T), (NYSE:XOM), (NYSEARCA:SPY), (NASDAQ:QQQ), (NYSEARCA:DIA).
I hope you Stay Tuned - my "stuff " it has been very accurate for over 50 years . . .
Note: Should you have interest in my professional guidance and direction for your Portfolios, please Email Me with your questions or thoughts: senorstevedrmx@yahoo.com.
For Daily Updates and a Deeper View into my work / Analytics, you might want to Click and Scroll Down to my "Thumb-Nail" Articles within my personal blog.
Please spend some time reading my articles for a perspective of their and also viewing my Bio before making inquiries. Sharing a bit about yourself and your financial and needs, goals and objectives would be appreciated.
A relationship between You and Your Asset Manager must be a "Win / Win" affair. You get the Performance and the Education and I get paid for my Analytics / Work and Experience.
Smile, Have Fun, Investing Wisely,
Dr. Steve
AAPL, AMZN, BAC, CSCO, GE, GOOG, GLD, MSFT, SLV, T, XOM, SPY, QQQ, DIA