Flash Update - June 30th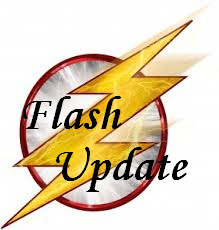 There is just Greed and absolutely no Fear. That scares me and should scare you!
The Federal Reserve's promise to hold safe interest rates at zero for a very long period of time has not created a perpetual motion machine for stocks. No - it has simply created an environment where investors have felt forced to speculate, to the point where stocks are now also priced to deliver zero total returns for a very long period of time. Put simply, we are already here. Investment decisions driven primarily by the question "What other choice do I have?" are likely to prove regrettable. What we now have is a market that has been driven to one of the four most extreme points of overvaluation in history. We know how three of them ended.
By John P. Hussman, Ph.D.
Note: Should you have interest in my professional guidance and direction for your Portfolios, please Email Me with your questions or thoughts: senorstevedrmx@yahoo.com.
For Daily Updates and a Deeper View into my work / Analytics, you might want to Click and Scroll Down to my "Thumb-Nail" Articles within my personal blog.
Please spend some time reading my articles for a perspective of their and also viewing my Bio before making inquiries. Sharing a bit about yourself and your financial and needs, goals and objectives would be appreciated.
A relationship between You and Your Asset Manager must be a "Win / Win" affair. You get the Performance and the Education and I get paid for my Analytics / Work and Experience.
Smile, Have Fun, Investing Wisely,
Dr. Steve
AAPL, GE, GOOG, AMZN, CSCO, GLD, MSFT, SLV, T, XOM, SPY, QQQ, DIA