It's Thursday's - General Market - Mid-Week Assessment - July 10th.
My logo for Over 50 Years is: "Investing Wisely."
I believe there are always many, many (too many!) Road - Signs ( see graphic below ) that more often than not - offer you - Very Inaccurate Information about the direction of the Stock Market. They seem to come from all sources (i.e.) Government i.e. Federal Reserve Board, Wall Street, Financial Media, Blogs and Bloggers and unfortunately many other unreliable economic and financial sources.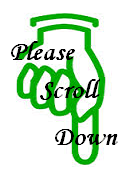 Please Scroll Down to my General Market Update
Accurately Forecasting any major Indice, (Dow - 30 / S&P 500 / Nasdaq, Etc.) Index or any Security on the planet for me is a daily routine that I have maintained for well over 50 years.
My General Market Forecasts are published in SeekingAlpha.com on: Tuesday / Thursday / Saturday / Sunday.
You might want to read my on going articles and their archive articles on: (AAPL), (GE), (GOOG), (AMZN), (CSCO), (GLD), (MSFT), (SLV), (T), (XOM).
Note: My General Market Updates and Forecasts are offered every Tuesday, Thursday and Sunday here in SA. I hope you will become a regular follower.
Perhaps you will permit me to assist you with guidance and direction in improving your portfolio's future "Probabilities for Profit."
( Yes, I am seeking new asset management Clients ).
I invite you to ask me questions about my Methodology ( just click) of "Investing Wisely" via my Email addresses below.
The General U.S. Stock Market - - Update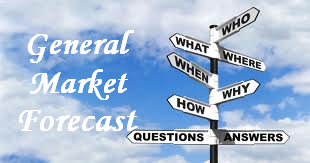 Clearly (without all these - Deceptive Road Signs) the General Market remains Bullish and has repeatedly been making New Highs so far this year. There have also been a couple Pull-
Backs that are Ominous to say the least. That is what it will likely continue doing just for a just short while longer before there is any possibility of a Bear Market.
At this time I am continue to hold a rather large number of - Select Companies and ETFs that continue to ascend. If you are following my daily semi-monthly Updates for all 30 Dow and 16 High Profile Companies you know precisely which ones I am Holding.
I am increasing my Cash Holdings as it appears to be prudent to do so. My forward focus is on - - the on going and well over-due Bullish - Topping - that is going on and has been going on "INTERNALLY" in the Marketplace for several months.
A new Bearish Inflection Point or if you prefer a new / meaningful Bearish Cycle and perhaps another monster Bear Market is definitely in the making. I hope you will not be caught Holding your Companies and ETFs when you would have preferred (in hind-sight) to have been Holding Cash. I remind you that "Greed" is an expensive word.
I maintain very accurate Primary Fundamental - Valuation and supportive Technical - Analysis Indicators for the Short ( 30 days to 60 days ) and Intermediate - Term ( 60 days to 4 months ). My Secondary Indicators I use are telling a Bearish story that is never seen or talked about with or to the investing public. Secondary Indicators are always Near & Short - Term. They are the most accurate and valuable and must be a leading part of your analytics. I also maintain a close watch on third and fourth tier Fundamental - Valuation and supportive Technical - Analysis Indicators.
Having just these two time-frames ( Near-Term and Short-Term) handled and under control through my Forecasting the - - Long and Very Long - Term Cycles of the General Market - - simple fall into place. (This statement is also quite applicable to Sectors / Industry Groups / Commodities / Companies and ETFs). (Please re-read this paragraph for complete clarity).
General Market - - Forecasted w/ Current Direction and Guidance
For months, there has been very little convincing evidence (Economically or Fundamentally) that the current Primary (Bull Market) Rally and certainly future Secondary Rallies will be sustained. a) However, the Market continues to crank out New Highs. That is no longer universal in all major Indices - many are and have broken down. That includes the Nasdaq, Mid and Small Cap Indices; (scratch that pass sentence except for the Small Cap); b) However, the U.S. Government and Wall Street keep "pumping sunshine" (cheap money and their other divisive (certainly not economic sound) ways of deceiving the people that voted for and pay their bills) and that will continue to lead you into severe disappointment, portfolio losses or worse in the coming years. These are the Facts and IF YOU WANT TO BE a Profitable Investor - - IT - Mandates that - - You Follow the FACTS ! Fiction and BS abound in today's world and I am sympathetic with how very difficult it is to separate the Wheat from the Chaff.
I do have three "Howevers" - and - "Exceptions." - - Built into my Methodology of "Investing Wisely." The first are my hundreds of Forecasts; and the second is that they Work !
I frequently use these - three words - to describe my Analytics of the Current Market. You will find that they are both very descriptive and very accurate!
* The - Very Near-Term: The Market should be up but waning over the coming days.
* The - Bias: The Market - Bias is UP and "Bias" is much more sensitive than a Trend. ( If you are going to be consistently profitable, I suggest you become acquainted with my analytics that gives me the "Bias. )
* The - Trend: The Trend is clearly UP and will take much time to turn negative. That does not mean that you are safe nor do I recommend that you continue to hold long or to hold most mutual funds. Trends are often poorly measured by Financial Analysts are often misleading to the untrained Investor. So when a Up- Trend truly becomes an Up-Trend it is always going to be LATE but remains a valuable tool. This is always true for when a Down-Trend truly becomes a Down-Trend. My first two words above ( Bias and Trend ) help me ( big time) but it is the Bias that give me the edge to superior profits and does much better job than to follow a Trend. That better job is 10% to 15% per year and is usually more.
Note: I have released my Near-Term Scenario for the Market Top to my Clients. ( I f you are interested in a "Thumb-Nail" of that Scenario, just send me an Email telling me something about yourself, your financial objectives and approximate size of your portfolio ).
For the Near-Term: ( one day to thirty days ) My recent Forecast for a mini / bounce Rally is and has been VERY accurate but no longer remains in place. My Forecast for a mini - Pull-Back has begun and will likely be the first noticeable "Crack in the Damn - - for this Bull Market" and few will recognize it for what it is.
I will be taking highly selective Bearish Positions for my Clients when the "Crack" occurs.
This past Rally was, once again, manipulated by our new gal in the Fed. My new "Operative (NASDAQ:NEWS) Word" - - Fed Wise - for the foreseeable future will be "JANET."
Folks you are getting screwed by your own government and that is WHY the Market keeps going UP but you aren't getting the performance - - THEY ARE !
Now your Banks are pouring money into the Market. Woo Be to the Wicked!
Note: So, when (it is not IF but as I say WHEN) will I take Short or Bearish Positions. I will tell you When, I start to Very Selectively take some Bearish Positions but only my Clients will know the What, that is specific securities. I will not tell you What securities or even hint. That is why many people pay me an average of 1% of the value of their portfolio and consistently receive over 20% growth / appreciation of their portfolio.
As usual the coming days and perhaps a couple / few weeks will be critical if you intend to begin "Investing Wisely" along with me.
For the Short-Term: ( one month to three months ) Same Old / Same Old - - - Topping is WAY over-due. But, once again I suggest the coming few weeks of trading will be telling the Story Best - it will be a Compelling Story. Stay tuned.
The Dow Industrials and New York Composite Indexes are what I call "hanging tough" but the Nasdaq and Small Cap is showing great weakness. The "Breadth" of the Market is already on its ass. Will there be more Rallies? Yes, but they will not be producing prudent profit opportunities.
Remember, - EVERY - Bullish Cycle is followed by a Bearish Cycle, be it Near-Term - or - Short-Term - or - Long-Term - or - Very Long-Term. I hope you have such a perspective.
You May be Interested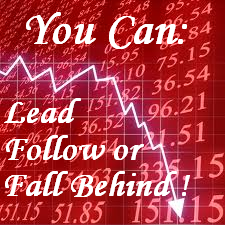 Note: Should you have interest in my professional guidance and direction for your Portfolios, please Email Me with your questions or thoughts: senorstevedrmx@yahoo.com.
For Daily Updates and a Deeper View into my work / Analytics, you might want to Click and Scroll Down to my "Thumb-Nail" Articles within my personal blog.
Please spend some time reading my articles for a perspective of their and also viewing my Bio before making inquiries. Sharing a bit about yourself and your financial and needs, goals and objectives would be appreciated.
A relationship between You and Your Asset Manager must be a "Win / Win" affair. You get the Performance and the Education and I get paid for my Analytics / Work and Experience.
Smile, Have Fun, Investing Wisely,
Dr. Steve
AAPL, GE, GOOG, AMZN, CSCO, GLD, MSFT, SLV, T, XOM, SPY, QQQ, DIA