Dogs of the Dow Plus Their Selected Pals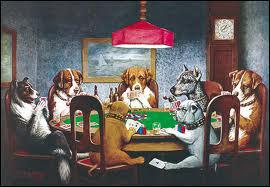 This Posting is one of several that I use for a Tuesday Instablog. It is simple a referral to my latest SafeHaven.com article on one of the Dow Jones 30 Industrial companies or perhaps one of their "Pals."
Here is my SafeHaven.com weekend article - - URL:
http://www.safehaven.com/article/26429/investing-wisely-alcoa-forecasts-confirmations-profitable-results
My hope is you will like these articles as well as my archive of over 100 articles here in SeekingAlpha.com or perhaps my many contributions to SafeHaven.com. If you do, I would appreciate having the opportunity to visit with you via Email about my asset management or consulting professional services. 50 years of profitable advice is something you might be glad you checked out.
My most recent articles have been posted in SafeHaven.com are: AA, AAPL, BAC, C, CMCSA, CSCO, F, GOOG, INTC, MSFT, AT&T and XOM. You might want to read or re-read these articles for the accuracy of my forecasts of these companies. I believe you will be impressed.
General Market - - Where are We and Where are we Going?
Please visit my personal blog, if you have not followed it lately. There is a special announcement that hopefully will make sense to you that I would like to be paid for my experience, accuracy and hard work!
I am no longer offering General Market - Near or Short-Term Forecasting in any form to the public. I am considering a fancy Newsletter to replace my "free-be" work / analytics. Let me know if you are interested.
My Blog: http://twitter.com/InvestRotation
My Email Address is: senorstevedrmx@yahoo.com ( just click )
Thanks for permitting me to share my "stuff."
I would appreciate your Telling a Friend or Two about my postings here in SeekingAlpha.com. It is by far the best financial blog on the web.
Smile, have Fun - "Investing Wisely"