Jones Soda Company, after years of struggling, should start to be a company that is on everybody's radar screen effective immediately!!! Jennifer Cue their current CEO has done a remarkable job of turning this company around over the last 10 years; she has taken the company from losing from millions of dollars per year, to near profitability just last quarter. This recovery has been a very long road for Jones. This company was once a darling stock that once traded at 33.00 a share on the big boards as recently as 2007. It is now traded over the counter currently at approximately at .45 cents a share.
So let's talk about some of the catalysts for my recommendation;
Jones Soda (ticker JSDA) who has had long term standing relationship with 7-11 out of Canada got a national distribution deal with 7-11 in the United States in December of 2015. This was a co-branded product launch with 7-11 which took place in February of 2016, the stock shot up from about .40 cents a share to about .75 cents a share with this anticipation of some huge sales increases, but unfortunately there were some issues with the product launch and the stock has since tanked back down to .45 cents.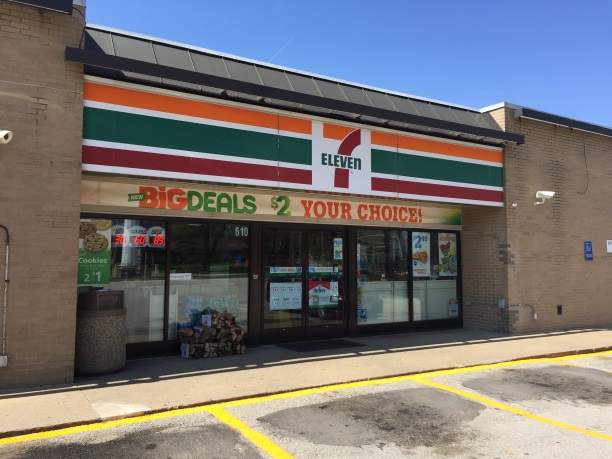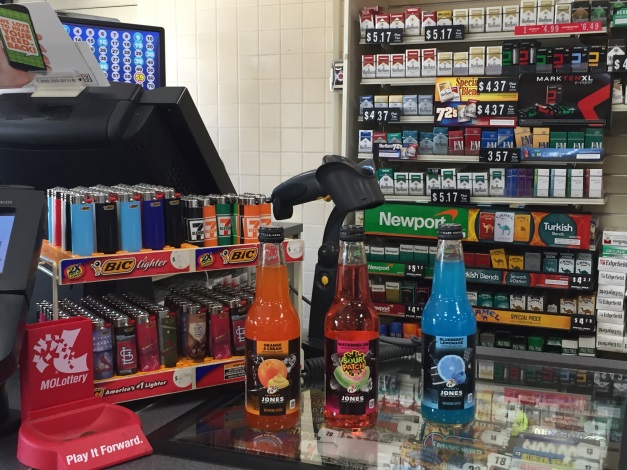 Let's fast forward to today,
The reason why the product launch was flawed was due to many issues: among the issues identified in the last conference call was labeling, packaging, and some flavor issues of what the customer may have wanted. With the issues being identified, 7-11 and Jones went to back to the drawing board corrected the issues, and absolutely nailed it with their repackaging efforts, hence the product has been officially relaunched.
Let's take a look at what they did:
Labeling: They changed their label which was originally very busy to a clean understandable label; more importantly they found a way to make their label very cool and clean while still embracing with their signature personalized photos of their customer's pictures on the label.
Packaging: They changed from a plastic bottle with no differentiator; they went back to their original classic glass bottle which really makes their soda taste fantastic. The new glass bottle also kind of stands out when you're going through refrigerated drink aisle looking for a nice refreshing beverage.
Flavors: They introduced some really unique flavors which are both appealing to adults and kids.
Here are the new flavor introductions:
Green Apple which mixes well with adult beverages and I have been told by store managers is quote on quote, "flying off the shelves".
Watermelon Patch Kids which kids identify with some of their favorite candy treats. My daughter absolutely loves this soda as well as her friends.
Blueberry Lemonade which I have been told is the most popular drink for the tweens and young adults. This inspires the Jones classic line used by teenagers "Jonezing for a Jones"
Orange Cream which tastes likes an adult dream cycle ice cream bar; this is truly a delightful soda which tastes fantastic.
I have driven to walked in and have personally talked (4) different 7-11 store managers as well as the owners of some franchises around where I live, to ask how the new product is selling compared to the original launched product. I have been told many times over that there is no comparison the new product is selling very well and they are happy to carry the product. Think about a new product going into potentially 56,000 new locations across the US maybe even Globe that is presumably selling well; this is a massive new distribution deal for Jones, and it is my opinion they have turned the corner and never looking back.
Competitive advantages:
One of the biggest competitive advantages about Jones compared to other sodas is the quality of the ingredients they use in producing their soda, they use real cane sugar. The use of real cane sugar makes Jones Sodas a superior experience to most soda beverages, and once people taste the product they are normally hooked. Jones is really more a craft type soda and while craft soda currently accounts for only 1% of total annual soda market sales, there are some major retail chains which have increasingly been willing to bet on local craft brands in store aisles. As Clark Schultzs pointed out in an article last year, "the craft craze is old news for the beer industry where coming of age millennials buy craft beers at a 50% higher rate than branded-loyal older generations. Fading stars such as Budweiser and Bud-Light are a testament to the impact of the millennial paradigm". Craft Soda is starting to become a trend to watch closely, according to industry insiders. It is my opinion that Jones who already has a huge cult like following is finally positioned in the right time and the right place to reach full capitalization of this growing trend.
I also want to point out a few other considerations for my recommendation:
Jones has come out with some new products, which I think convenience stores and potential new restaurant chains will embrace, to keep competitive advantages and bring some changes to their customer base potentially. One such new product which I really think has a lot of legs is the new Jones Fountain drink. Jones has launched a new fountain drink which has a very cool looking display case. Obviously when you're competing with Coke and Pepsi for shelve space with fountain drinks this is hard area to penetrate into; however I think Jones will prevail in this marketplace and bring some market demand with young people especially with their innovative flavors. Eventually, I believe this will be a very profitable piece of the Jones Soda business.
Jones also launched a new drink by the name of LEMONCOCCO which is an Italian inspired refreshing Lemon/Coconut drink which bars are starting to pick up as a mixer drink with cocktails. This drink is also started to be carried across the country in specialty grocery shops such as Heinens, in Chicago area.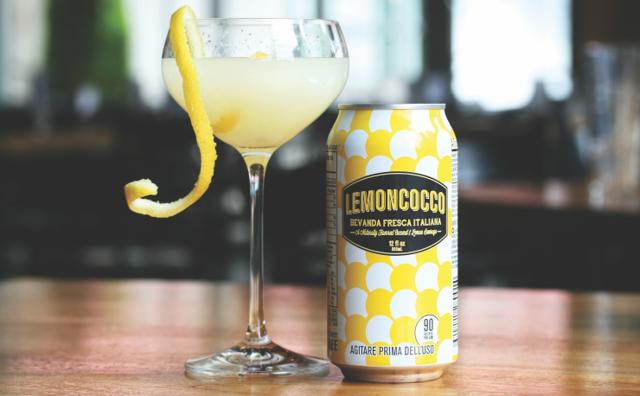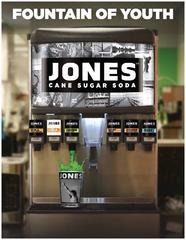 Finally the CEO herself recently bought 500,000 shares and there are also other company employees who have picked up shares. Finally a bit of speculation but in one trading day last year about the time of the announcement of the 7-11 national distribution deal 1.5 million shares were picked up in one trading day. I just wonder if it was 7-11 corporate picking up the stock as a vested interest... This is total speculation but maybe a good guess.
Conclusion:
It is my personal belief that Jones will announce a profitable quarter with their next conference call based upon everything I know and have reason to believe. Just last month they reported a loss of 1 cent per share, but they came close to becoming profitable in a historically a slow time of the year, the last quarter of the year. Jones did grow their revenues by $300,000 from the last quarter of 2015 to the last quarter of 2016. This is going to be an increased trend as we start to see the new product launch with the biggest convenience store chain on the planet.
Disclosure: I am very, very long Jones Soda.
Disclosure: I am/we are long JSDA.
I wrote this article myself, and it expresses my own opinions. I am not receiving compensation for it (other than from Seeking Alpha). I have no business relationship with any company whose stock is mentioned in this article.