Pacific Sunwear (NASDAQ:PSUN) has been getting absolutely slaughtered lately -- over the past six months, its stock price has dropped from nearly $3 to less than 40 cents. The company got killed again after its Q2 earnings report on September 8, and it now looks like it's circling the drain. PacSun has made some good efforts recently in the area of celebrity endorsements, and those deals seem to have generated increased social media chatter, but it all appears to be too little, too late to change the direction of the company.
According to social monitoring platform TickerTags, volume of tweets with the tag "pacsun" went up quite a bit in Q2. Here's a graph showing weekly tweet volume going back to May of last year: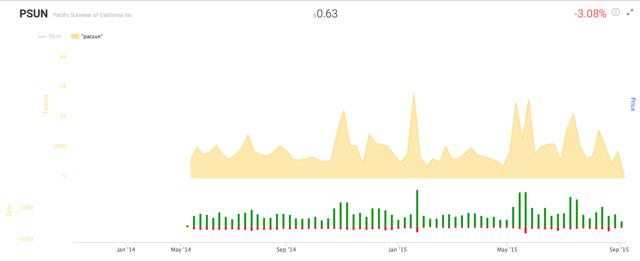 Five of PacSun's seven biggest weeks came in the past four months (as shown in the yellow part of the graph), and sentiment (the green/red part of the graph) is rather positive.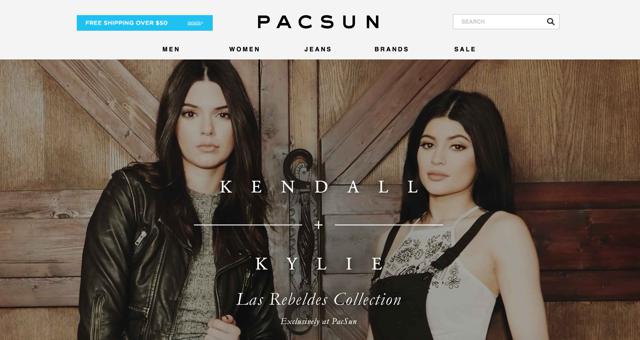 What's behind those recent spikes in tweet volume? Part of the reason is surely Kendall and Kylie Jenner, the ultra-famous sisters of Kim Kardashian. On July 18, the Jenner sisters launched a new line of clothing with PacSun. To promote the launch, the Jenners and PacSun released a video that's received over half a million views on YouTube. With their massive social media followings (both sisters have 35+ million followers on Instagram), the PacSun surely viewed the Jenner partnership as a potential game-changer.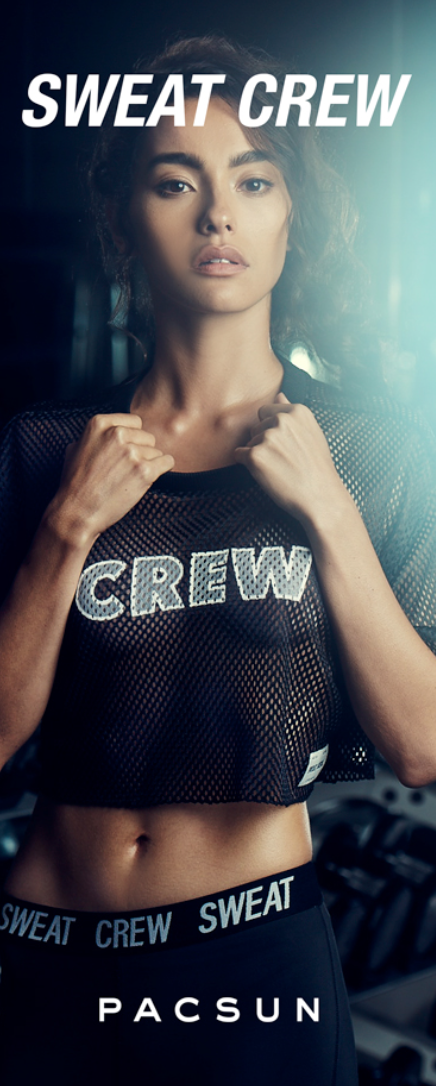 A month after releasing the Jenner clothing line, PacSun came out with another line of clothes in collaboration with an internet celebrity - in this case, model/fitness blogger Adrianne Ho. Just a few weeks ago, PacSun launched "Sweat Crew by Adrianne Ho." With 373,000 Instagram followers, Ho is nowhere near the Jenners in terms of popularity, but she allows PacSun to tap into a completely different market - that intersection between fashion and fitness that's picked up the name "athleisure."
These partnerships have a lot of upside for PacSun, and the increased tweet volume is encouraging -- but it's not nearly enough. To be optimistic about PacSun, we'll need to see a much bigger and more consistent increase in tweet volume, rather than the occasional nice but not overwhelming spikes we've seen so far. That said, the Jenner and Adrianne Ho lines are quite new, so it's possible that they could still help the company. This is one to monitor -- cautiously -- going forward.
Disclosure: I/we have no positions in any stocks mentioned, and no plans to initiate any positions within the next 72 hours.