Could today's breakdown in Canadian currency mean more downside pressure on the price of gold?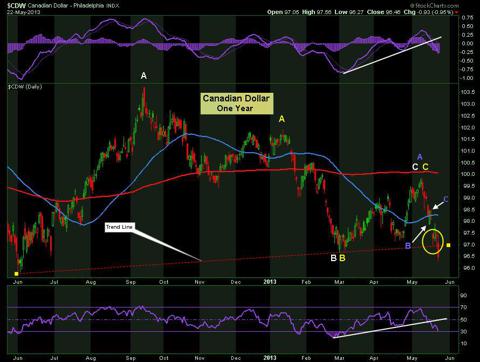 It's not as far-fetched as it might sound. The trajectory of the two trend lines on Canada's dollar and the price of gold are virtually identical. The vertical lines mark tops in the Canadian dollar over the past ten years, and often align with precise tops on the gold chart.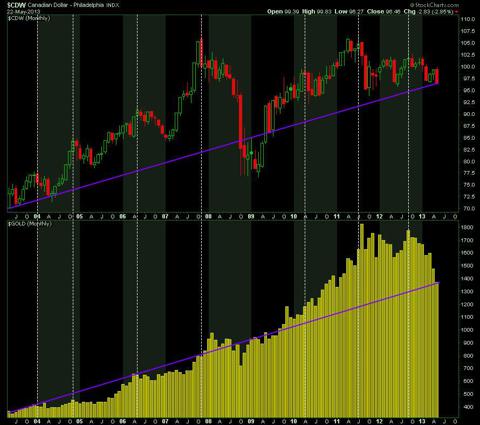 Both the Canadian dollar and gold have been producing falling tops since 2011.
Many analysts are saying the bottom for gold is in, but if we consider the recent action of the Canadian Dollar, caution should be considered.
Disclosure: I have no positions in any stocks mentioned, and no plans to initiate any positions within the next 72 hours.