The US dollar continues to make strides towards the 90.00 area. This is something many of us thought impossible back in 2011. It's not looking so impossible now, though, is it?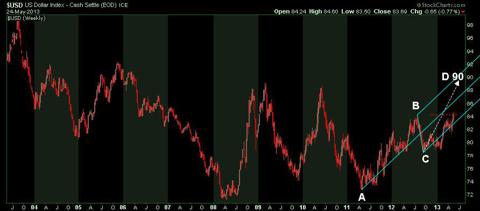 What is interesting about the target I have in my gun sights is that a long-term trend line is coinciding with it.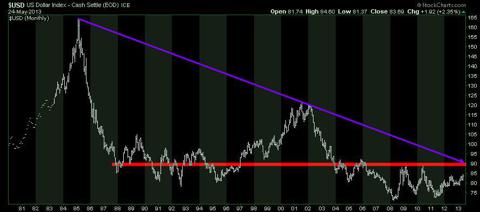 The US dollar has been rising for two years (five, if we go back to the 2008 lows).
Sure, the US may have its problems, but so, too, do other countries.
Disclosure: I have no positions in any stocks mentioned, and no plans to initiate any positions within the next 72 hours.