The Dow collided with a fourteen year old trend line a couple of weeks back, and has struggled to maintain the upward momentum it had achieved going back to early October.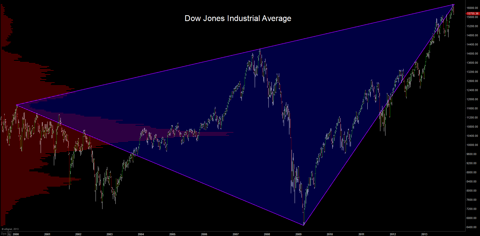 Even still, on a daily chart, there is really nothing here that would flash a green light to the short-the-market crowd.
Bottom feeders looking for a bounce might want to start exploring that possibility on charts with tightened time constraints if the Dow dips as low as 15675.18. It may flush a little further than that, as it is a little too obvious (ie a double bottom).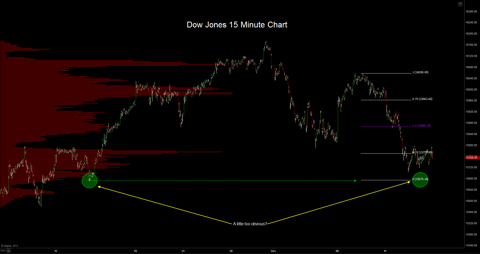 There is one other scenario to consider in the above chart: the institutional traders may have chosen to front-run the double bottom. That's for them to know and us to find out.
Disclosure: I have no positions in any stocks mentioned, but may initiate a long position in SPY over the next 72 hours.