Off-the-shelf injectable cell therapy to treat huge unmet needs in critical limb ischemia and orthopedic surgery
Amputation of limbs and death within one year is the outcome for 30% of people diagnosed with critical limb ischemia (CLI). This death-dealing disease may not get as much attention as cancer or stroke but sinister CLI has been virtually untreatable. For the millions of people diagnosed with CLI each year the only "cure", if it can be called that, in the late stages of the disease is amputating limbs, usually a leg. Survival rates after amputation plummet.
A real cure is on the horizon and about to enter Phase III trials in the U.S. and Europe. PLX-PAD cells from leading cell therapy company Pluristem Therapeutics (NASDAQ:PSTI) have shown solid clinical efficacy and safety data in CLI. On an accelerated approval pathway, marketing clearance in Europe could come as early as 2018, followed by approval in the U.S. pending positive results.
Pluristem's smart strategy has been to pursue accelerated approval pathways for its cell therapy based on very strong efficacy data in its Phase I trials. This has paid off big for the company. In the past three weeks Pluristem has announced it will enter two Phase III trials in the U.S. and Europe. The first Phase III trial will test PLX-PAD cells in CLI, a $12 billion global market in which the only cure is revascularization at best and amputation at worst. The other Phase III trial of PLX-PAD cells is an orthopedic indication for improving patient recovery following hip fracture surgery. The estimated cost for treatment of hip fracture is approximately $10 to $15 billion per year in the United States alone.
Pluristem plans to have both pivotal Phase III trials take place in the U.S., and in Europe under the EU's accelerated Adaptive Pathways program. A separate pivotal CLI trial is expected to begin in Japan. Both Phase III announcements have come in the past 15 days, during which time the stock has appreciated about 5%, leaving a lot of upside room for investors still looking to get in.
$8,000,000 in non-dilutive grant money was awarded just last week for Pluristem's CLI program from the European Union's Horizon 2020 program which invests in promising, innovative new technologies. Pluristem says this money will "cover a significant portion of the study expenses". The company already had nearly $40 million in cash, short term deposits, and liquid marketable securities on its balance sheet. With a $125 million market cap, minus the $48 million in cash and equivalents, investors are looking at a $77 million value for a cell therapy company that has not one, but two indications headed into Phase III. This is a clear buying opportunity, as the company will likely have a strong flow of news from its advanced clinical program, serving as triggers for further stock movement.
The U.S. FDA delivered positive feedback to Pluristem in early August regarding its proposed Phase III FDA trial of PLX-PAD in the treatment of CLI. The pivotal trial is expected to start in the U.S. and Europe in early 2017. Pluristem's intention is to utilize this study as a single pivotal trial for regulatory approval in both the U.S. and Europe. European regulators selected PLX-PAD cells for Europe's Adaptive Pathways program which shortens time to market for innovative medicines to reach patients with serious conditions that lack adequate treatment options. Adaptive Pathways allows for conditional approval based on results from one pivotal trial, which could come as early as 2018 for Pluristem.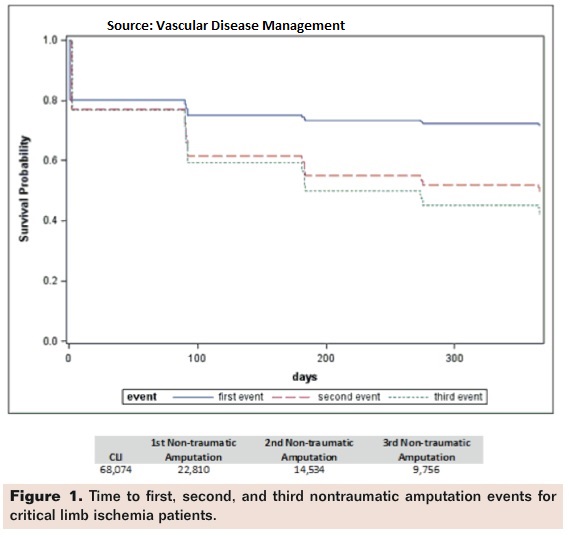 CLI is an imperative for Europe and other large markets like the U.S. and Japan. The number of people diagnosed with CLI is expected to rise to 3.4 million by 2020 in Europe alone. The Sage Group reported this estimate based on the alarming increase in diabetes. CLI is characterized by severe obstruction of the arteries that lead to limbs, resulting in reduced blood flow which threatens extremities. It tends to occur in people with high blood pressure, high cholesterol and diabetes. The current method of treatment to save the limb is to re-vascularize through surgery. Minimally invasive procedures include inserting stents, while more severe cases require arterial bypass surgery. The issue is that upon diagnosis, a large percentage of patients are not candidates for surgery due to poor health. One study in the UK found that only 30% of patients diagnosed with CLI were eligible for revascularization. This leaves patients with only one option: amputation. A 2013 study published in Vascular Disease Management indicates 33% of new CLI patients may undergo primary amputation within 1 year after diagnosis.
This high amputation rate underscores the magnitude of Pluristem's clinical results to date. Phase I data have shown PLX-PAD cells work. 12-month post treatment, 100% of the patients treated in a U.S. CLI study and 73% of patients treated in a German study had amputation free survival. When compared to amputation rates in published historical data, PLX-PAD reduced patients' risk of amputation by 59%. In addition, both studies showed excellent safety with no sign of an unwanted immune response or rejection of the cell therapy, along with improvement in the amount blood flowing through vascular tissues, reduction in pain, and increased quality of life.
A double blind, randomized, placebo controlled Phase III trial will enroll an estimated 250 patients with CLI Rutherford Category 5 through clinical sites in Europe and the U.S. These patients are not candidates for revascularization, and have no other options. The trial will dose patients with 300 million PLX cells or placebo, injected intramuscularly twice, with the two doses given two months apart. The Phase III study's primary endpoint will be time to amputation and death.
An international consortium, led by Germany's Berlin-Brandenburg Center for Regenerative Therapies, which has previously conducted research on PLX cells, will participate in the Phase III trial. The consortium will conduct additional studies to better understand how PLX cells have been so effective.
What is known so far is that PLX-PAD work by secreting proteins that stimulate the growth of new blood vessels to bypass obstructed ones, directly addressing CLI. According to Pluristem, "The secreted proteins may also enable extracellular matrix remodeling to allow for vascularization of tissues." PLX-PAD also accelerates healing injured muscles by secreting proteins to induce muscle tissue regeneration, addressing orthopedic indications.
While other cell therapies have been studied for CLI, Pluristem's PLX-PAD cells are the best bet, based on strong clinical data to date. While I'm recommending the stock as a solid bet, the European Union has already doubled down on Pluristem's PLX-PAD cells through both its accelerated pathway and an $8 million grant. Watch for market moving news.
RAY DIRKS Research suggests that Readers/Investors place no more than 1% of the funds they devote to common stocks in any one issue. It's best to diversify.
Disclosure: I am/we are long PSTI.