Up to 12 million Americans, mostly children, get head lice each year causing indirect damages estimated at $4-8 billion annually in the United States including 24 million schools and work days lost. Products that aim to eliminate head lice amount to an enormous$1.8 billion global market. The market needs a new product that is safe and effective. Current treatments are ineffective and toxic.
Americans will soon have a better option. Israel-based TechCare (OTCQB:TECR) is the first company in decades to offer a new, safe, all-natural, efficient and effective product to get rid of head lice, called Novokid.
Toxic pesticides are the active ingredient in current lice treatments. Children and their parents are exposed to these substances that are associated with a variety of hazardous side effects. Expensive and time consuming, these current treatments are unfortunately often ineffective because 98% of lice in the U.S. have developed resistance to these toxic treatments and morphed into "super lice", this according to an extensive study published in the Journal of Medical Entomology.
Further exasperating the problem, existing pesticide-based solutions do not kill unhatched eggs, according to the U.S. Centers for Disease Control and Prevention. These eggs go on to hatch and reproduce, requiring parents to apply continuous treatments.
TechCare's patented Novokid product is soon to launch globally. Novokid is a non-pesticide, 100% natural, plant-based cold vaporization solution that eliminates lice and super lice with a 10 minute dry treatment. This compares with current treatments that require 20-40 minutes of shampooing and daily combing.
Michigan-based HoMedics, an international leader in self-care, wellness and personal health products, sees the value of Novokid in its market and has forged a strategic alliance with TechCare. The agreement comes with an upfront payment and minimum annual royalties paid to TechCare by HoMedics.
The companies recently announced the agreement, which appoints HoMedics as the exclusive manufacturer, marketer and distributor of TechCare's Novokid in the U.S., Canada, Brazil, Argentina, Colombia and Costa Rica. As the innovator, TechCare does not need to invest in manufacturing and distribution infrastructure. Instead, TechCare collects royalties, and high-margin recurring revenues from the sale of its single-use capsules containing its all-natural active ingredients.
A distribution powerhouse, HoMedics currently sells its health and wellness consumer products at leading retailers including Target, CVS, Walgreens, Walmart, Amazon, Bed Bath & Beyond, Best Buy, Costco, JCPenney, Kohl's, Sam's Club, and Sears. The Novokid device and its associated disposables are a complimentary fit for HoMedics' current product line. For retailers it will be a high-volume item that brings customers back into stores for consumables.
HoMedics' CEO Alon Kaufman recently expressed his insight on the market potential of TechCare's Novokid. "Today's consumer is incredibly eco-conscious, and there is great demand for all-natural yet effective wellness solutions. As this demand has grown, HoMedics has shifted its attention to developing high-value products that are free of synthetic ingredients. We are thrilled to partner with TechCare to drive innovative solutions for natural home lice treatments. Our reputation, infrastructure, and logistic excellence will enable us to maximize success for both parties."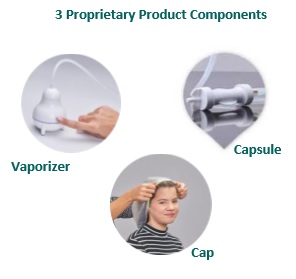 Novokid is a razor/razor blade business model that includes the sale of the Novokid vaporizer device. More interesting for the economics of the business is the recurring revenues from the two disposables used by the vaporizer, a single use capsule that contains the active ingredient in liquid form, and a disposable head cap that keeps the vaporized active ingredient close to the scalp.
Regulatory approval is needed. HoMedics will obtain and maintain regulatory approval with the Food and Drug Administration in the U.S., Health Canada in Canada, and the respective health regulatory agencies in Brazil, Argentina, Colombia and Costa Rica.
TechCare's deal with HoMedics comes with a $150,000 up front payment and a minimum $1.6 million in royalties. This may dramatically change things for TechCare, a young tech company, which reported no revenues in 2015 and 2016. Specifics on the royalty percentage and the price paid by HoMedics to TechCare for the single-use capsules have not been disclosed. With 12 million cases of head lice each year in the U.S., if we were to assume a mere $2 dollars in revenue to TechCare per case of head lice, that's $24 million in revenues from the U.S. market alone. This is a very rough estimate, but points to the revenue potential of the Novokid product.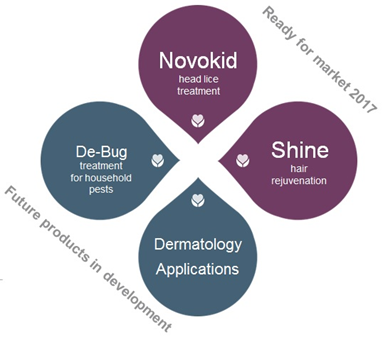 Novokid is the first of several products TechCare plans to launch in 2017 and 2018. Each product is based on the company's revolutionary platform that uses proprietary vaporization technology. With a current market cap of around $12 million, there is lots of room for upward momentum in TechCare's valuation.
RAY DIRKS Research suggests that Readers/Investors place no more than 1% of the funds they devote to common stocks in any one issue. It's best to diversify.
Disclosure: I am/we are long TECR.