Disruptive 3D printing and nano-ink technology shortens prototyping time for electronics from weeks to hours, powering customers with faster time to market and better products, while protecting intellectual property. Nano Dimension (NASDAQ:NNDM) has emerged as the clear leader in this space, validated by its customers, industry analysts and growing patent portfolio.
Instead of sending a proprietary design file across the world to an outsourced manufacturer in Asia, where 90% of circuit board components are made, engineers can now simply print the prototype at their own desks. 3D printing powers the electronics innovation engine while keeping IP totally in-house. The IP component is critical and its value cannot be understated. 65% of companies that use third party manufacturers to make printed circuit board (PCB) prototypes are worried about IP security, according to a recent survey.
PCBs drive technology in the world today. These essential components of modern machines that surround us from consumer electronics, to cars, to cell phones, to weapons, to aircraft and medical devices, represent a $74 billion global market that continues to grow at an accelerated pace.
I recently met Nano Dimension's CEO Amit Dror. He and the rest of the C-level team are innovative and visionary industry experts with management, engineering and sales backgrounds. They see a future where electronics production and 3D printing are wholly interconnected. Amit and I discussed how Nano Dimension's technology impacts the industry.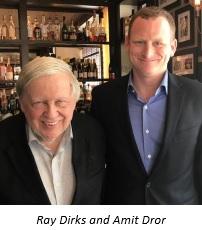 Clear competitive advantages are reaped by high tech electronics companies smart enough to use this new 3D printing innovation that unleashes innovation in a way that was not previously possible. Better products result from having the freedom to do multiple iterations of prototype design at a lower cost. Nano Dimension's beta customers include leading electronics, defense, consumer product and other companies in the U.S., Germany and Israel.
The razor/razor blade business model is very attractive for investors and should lead to profitability for Nano Dimension in the next few years, with a healthy growth ramp. So far, customers have reportedly had a very positive response in beta testing.
70% gross margins on nano-ink recurring revenues combine with a wide margin on printers. Nano Dimension's current beta customers are paying up to $100,000 for a 6-18 month lease of the printer and the price of the commercial printer is expected to be double the beta price.
Companies including HP (NYSE: HPE) and Xerox (NYSE:XRS) have announced their intention to pursue this high-growth market, but they don't appear to have the technology yet. Nano Dimension is the clear leader in 3D printing of printed circuit boards (PCBs) and their 'secret sauce', the most important IP, is in their nano-inks, their high margin recurring revenue source.
A suite of proprietary nano-technology inks that conduct electricity and insulate other parts of the circuit board are the key. Company management believes they have no direct competition, specifically in printing PCBs and in their proprietary nano-inks. IP owned by Nano Dimension includes 21 patents and applications in conductive inks, printing processes, software, materials, design, nano materials and even 3D bio printing. Future technologies in development include batch printing of PCBs and advanced electronic components.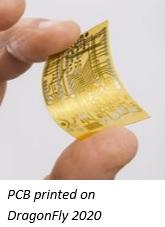 Customers are lining up for beta testing. To date, about a dozen DragonFly 2020 3D printers have shipped to beta customers in the U.S., Germany and Israel. Nano Dimension has stated its goal of 50 printers deployed in 2017.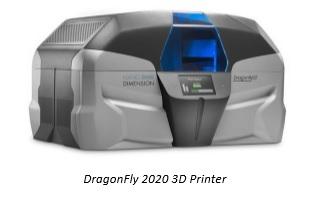 Analysts have taken notice. National Securities has a price target of $13 per share and Lake Street Capital Markets aims for $12. Nano Dimension is now trading around $5.00 per share with a $60 million market cap. The company has about $16 million in cash and started booking revenues from beta sales. HP is a $30 billion company and Xerox is worth $7 billion. Nano Dimension is in a market where a billion-dollar range market cap is believable. It's also a market in which it might make more sense for an industry behemoth to buy a young innovative company like Nano Dimension at multiple times its market cap, instead of spending years and a lot more money to try to remain competitive. Either way, Nano Dimension has a very bright outlook. 
RAY DIRKS Research suggests that Readers/Investors place no more than 1% of the funds they devote to common stocks in any one issue. It's best to diversify.