Standardization marks the turning point in an emerging industry when it goes from promising good idea to established way of doing things. The standard gauge did it for the railroad industry in the 19th century. At the end of the 20th century, Wi-Fi was adopted as a standard for local area networks and now in the 21st century WiFi is used by billions of wireless devices worldwide. The emergent cell therapy industry needs a standard for harvesting stem cells from donor tissue. Cellect Biotechnology's (NASDAQ:APOP) novel stem cell collection technology, ApoGraft™ is the solution. If adopted as an industry standard, the ApoGraft™ platform could be used in every cell therapy treatment center in the world. The FDA's recent moves point to the need for standardization.
"One of the most promising new fields of science and medicine is the area of cell therapies and their use in regenerative medicine," said FDA Commissioner Dr. Scott Gottlieb. "These new technologies, most of which are in early stages of development, hold significant promise for transformative and potentially curative treatments for some of humanity's most troubling and intractable maladies. Recent advances in our basic knowledge of the pathways involved in tissue damage and regeneration have combined with remarkable progress in adult stem cell biology to put us at a genuine inflection point in the history of medicine."
While praising the promise of the cell therapy industry in his recent statement, Gottlieb went on to point out the challenges the industry is currently facing including unscrupulous players who are using cell harvesting methods that are not FDA approved, and the fact that the FDA itself has not given clear guidelines on which cell therapies require FDA approval and which do not.
Cells that are taken out of a patient in the form of fat or other tissues, processed in some way to separate out the stem cells which are then put back into the patient, are considered minimally manipulated and therefore are not subject to FDA regulation. These procedures are now done at cell therapy clinics across the country, with no standardization in how the cells are harvested.
570 cell therapy clinics are in operation in the U.S. today according to an article in the peer reviewed journal Cell Stem Cell. 61% of these are using fat as the stem cell source. Each of these clinics likely has its own method for separating the unwanted and potentially dangerous mature fat cells from the much desired stem cells.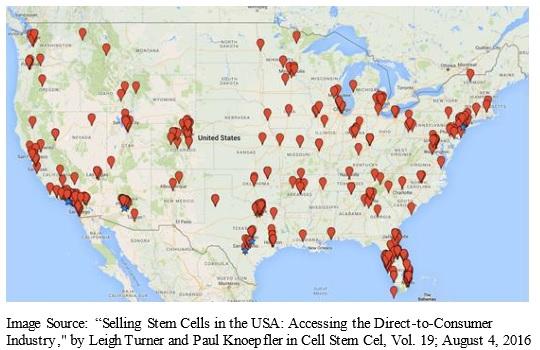 These clinics are now very motivated to adopt standards that meet with the FDA's approval so that they don't get shut down. In the past few weeks, the FDA has shut down clinics in California and Florida which it labeled as 'unscrupulous actors' in the industry.
Alternatively, biotech and big pharma companies creating cell therapies that are highly manipulated, patented, and used for a specific indication are FDA regulated.
Cellect's product solves a central problem in cell therapy faced by both of these groups. The challenge is separating mature donor cells, which can cause severe damage to the patient, from the donor's therapeutic stem cells which heal through regenerative medicine.

The ApoGraft™ platform technology's ApoTainer is a container which looks much like a blood bag. On the inside, it holds unique proteins that kill older cells through apoptosis, or programmed cell death. Cellect has discovered that in an apoptotic environment where mature cells die, stem cells survive and thrive. The cell selection process is quick, just hours, and the result is an enriched, more purified, non-toxic batch of stem cells ready to be implanted.
Cellect leads the world in providing a pioneering method to harvest stem cells that seek to cure many diseases. ApoGraft™ is simple, inexpensive, can be used in virtually any clinical setting and lends itself to becoming an industry standard, and it is now on the path to FDA approval.
The FDA just granted Orphan Drug status to ApoGraft for the treatment of graft-vs-host-disease (GvHD). In a Phase I/II study, Cellect is evaluating its technology in allogenic (donor) bone marrow transplant (BMT) where up to 50% of patients suffer GvHD under current methods, often leading to sickness and death. With the right stem cell procedure, GvHD can be reduced and potentially eliminated. 
While pursuing FDA approval for its first indication in GvHD, Cellect plans to out-license its ApoGraft™ platform to pharma, biotech, research centers and hospitals, furnishing them with an unprecedented tool. Non-exclusive licensing gives Cellect a broad array of potential partners.
ApoGraft™ can be used in thousands of R&D centers globally that are developing adult stem cells based therapeutics. Before Cellect's ApoGraft, harvesting stem cells was extremely complex, inefficient and required substantial resources in both cost, time and infrastructure requirements. ApoGraft can now be used to significantly advance the use of stem cells across multiple therapeutics indications as well as research and biobanking purposes.
Cellect had approximately $6 million in cash and short term deposits at the end of the second quarter of 2017. Additionally, the Company recently raised $4.3 million. With the stock trading at about $8.50, the market cap is $50 million. H.C. Wainwright just upped their price target on the stock to $14.
ApoGraft can become a valuable commodity for clinics to use easily and effectively, a standard modern-day medical tool. Cellect's technology is both simple and revolutionary, enabling stem cell medicine to become an effective, widely available, and cost-efficient treatment.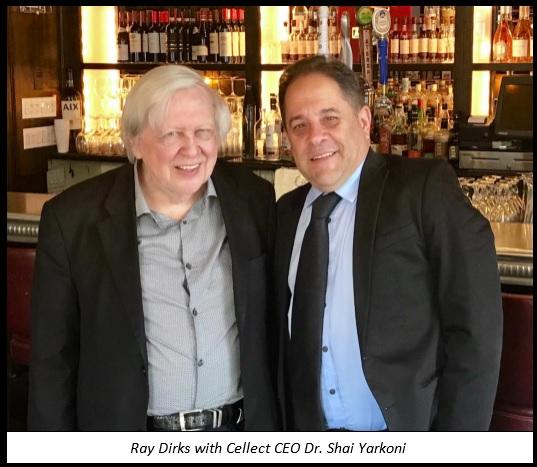 RAY DIRKS Research suggests that Readers/Investors place no more than 1% of the funds they devote to common stocks in any one issue. It's best to diversify.
Disclosure: I am/we are long APOP.