Twilio (TWLO), a $2.3 billion Silicon Valley-based cloud communications company, went public in June of 2016 at $15 per share and its stock nearly doubled in the first day of trading to close at $29. The beneficiaries were primarily venture funds who got in before the company went public. Fortunately, for public investors today, Pareteum (TEUM), a New York-based cloud communications company is on a similar growth trajectory and offers similar potential for high-returns.
The product of a successful turnaround with a new management team laser focused on mobile cloud communications, Pareteum has proven extremely effective at getting new customers and growing market share and sales. Pareteum's best performance measure, its revenue backlog, reached a record $129 million as of November 30, 2017, up an astonishing 115% from the end of theQ2 2017 and 37% in just two months, from the end of Q3 2017.
Twilio's largest venture investor, Silicon Valley based Bessemer Ventures put about $70 million into the well-known and well followed cloud communications company, from seed investment all the way through subsequent rounds leading up to the IPO. That $70 million was worth $500 million by the end of the first day of trading for Twilio. That's a 614% return.
Conversation from hardware to software is one of the biggest shifts happening in the multibillion dollar mobile communications business today. The companies enabling this shift, including Pareteum and Twilio are reaping the benefits, as are their investors.
Like Twilio, Pareteum provides a cloud communications platform that enables software developers to create and deliver voice, SMS, video, Internet of Things (IoT), payments and other communications applications globally. This is done on cloud-based software, without the traditional mobile telecommunications hardware infrastructure. This means minimal capital expenditures, faster growth and higher margins – a great combination to produce investor returns.
Rapidly expanding into global markets including Brazil, Asia, Africa, the Middle East and Eastern Europe, Pareteum is diversifying its customer base and aggressively pursuing growth markets. Vodafone (VOD), the second largest mobile operator in the world in terms of number of connections, is one of Pareteum's largest customers.
Blockchain settlements for cryptocurrencies is the latest market Pareteum has entered, as announced on December 26th, further expanding its payment processing services in the mobile payments market. Pareteum indicated in its announcement that it has completed development enabling its global cloud platform to process transactions in cryptocurrencies including Bitcoin, Ethereum, Litecoin, Airtokens and other forms of cryptocurrencies.
Revenues have exceeded analyst expectations for a few quarters in a row at Pareteum. Revenue backlog jumped 115% from $60 million at the end of Q2 2017 to a record breaking $129 million on November 30, 2017. A key performance measure of management's effectiveness, revenue per employee increased to a record $222,139 in Q3 2017 marking a 4-fold increase over Q4 2015. Positive adjusted EBITDA was achieved for the first nine months of 2017, while the company is approaching break-even-in both EBITDA and net income. Gross margins that have recently been in the 70% range, hit 77% in Q3 2017, and are driving the company towards profitability. The beauty of software-based cloud communications solutions is superior economics for Pareteum, as well as for its growing list of customers. 

(source: Pareteum website)
Recently, the company improved its balance sheet, with a nearly $20 million fund raise in November and early December. Sales momentum continues to build. This is driven by Pareteum's desirable turn-key products that increase revenues and reduce capital expenditures for its global customers. It's also driven by Pareteum's stellar management team, which includes Chief Revenue Officer Rob Mumby who left Twilio where he served as Director of Global Connectivity to join Pareteum. Mumby was recruited by Pareteum's lead executives, CEO Vic Bozzo and Executive Chairman Hal Turner. Bozzo has a phenomenal track record with start-ups and turnarounds in the mobile communications business that have led to two IPOs and multiple exits. Bozzo has built and managed over $1 billion worth of revenues over his career.
I recently met with Hal Turner, who is an icon in the telecommunications business and has had numerous successful start-ups and turnarounds. His passion and determination for the business is the force driving Pareteum to success.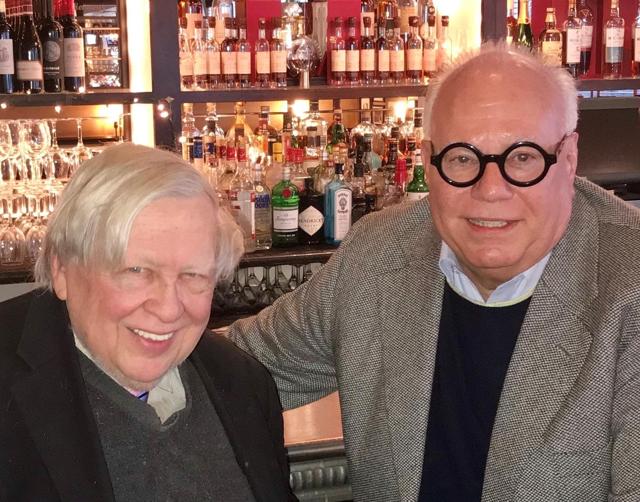 (Ray Dirks & Pareteum Chairman Hal Turner)
RAY DIRKS Research suggests that Readers/Investors place no more than 1% of the funds they devote to common stocks in any one issue. It's best to diversify.
Disclosure: I am/we are long TEUM.