Smart cities can significantly improve quality of life and sustainability for people in locations ranging from cities in non-industrialized countries to wealthy tech-centric metropolises. Providing technology infrastructure and connectivity platforms for smart cities is also a $1.5 trillion market opportunity that companies including Microsoft (NASDAQ:MSFT), Google (NASDAQ:GOOG), IBM (NYSE:IBM) and Pareteum (NYSEMKT:TEUM) are pursuing.
54% of the world's population lives in cities. By 2050, this number is projected to grow to 66%. The imperative to improve the efficient management of cities is driven by this global population migration into urban centers. John Wilmoth, Director of the United Nations' Department of Economic and Social Affairs's Population Division commented, "Managing urban areas has become one of the most important development challenges of the 21st century. Our success or failure in building sustainable cities will be a major factor in the success of the post-2015 UN development agenda."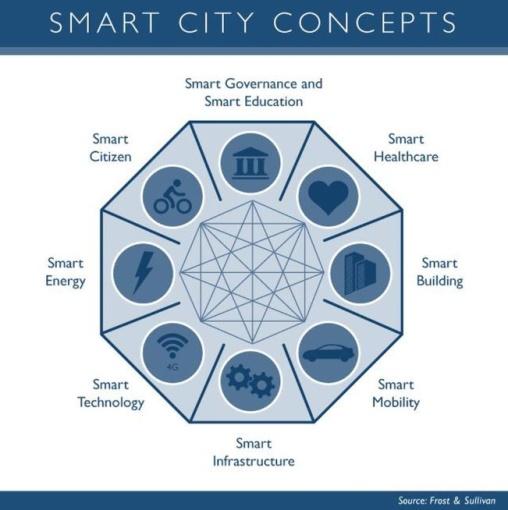 Microsoft's CityNext is serving the smart city market, while Bill Gates and Belmont Partners, an investment firm controlled by the visionary billionaire and philanthropist, are building a smart city in Arizona, literally from the ground up, starting with an $80 million investment for a stake in the 24,800 acre development.
Bill Gates, at the World Economic Forum in 2008, made a statement that applies well to the smart city opportunity today when he said, "We are living in a phenomenal age. If we can spend the early decades of the 21st century finding approaches that meet the needs of the poor in ways that generate profits and recognition for business, we will have found a sustainable way to reduce poverty in the world. The task is open-ended. It will never be finished. But a passionate effort to answer this challenge will help change the world. I'm excited to be part of it."
Hal Turner, Pareteum Founder and Executive Chairman recently commented, "The Smart City vision is a significant one and so is the global market opportunity. Smart Cities are interconnected, sustainable, low carbon cities striving to be more competitive, livable and attract more investment than traditional counterparts. We believe our connectivity and IoT's enablement position us well to succeed in this emerging opportunity."
In the developing world and emerging markets in particular, Pareteum's smart city technologies create a leapfrog effect by building tech infrastructure from the ground up instead of re-tooling existing infrastructure. This mirrors the dynamic that has already taken place in some of the world's poorest countries when telcos leapfrogged land line telephone networks and jumped straight into mobile phones and broadband. Smart city technologies in these regions can save lives. For example IBM, which reportedly has over 2,500 smart city projects around the world, in working with the city of Rio de Janiero has installed sensors in the city's poorest communities to help guide citizens to locations where they can take shelter in the case of extreme weather events like high levels of rainfall. African cities including Maputo, Mozambique and Nairobi, Kenya are crowdsourcing data from mobile apps to improve waste management and transportation. Over the past year, Paretuem has signed numerous cloud communications contracts in Africa and Latin America.
Developing world aside, here in North America, Google parent Alphabet's Sidewalk Labs is investing $50 million to install and test its smart city technology in a waterfront neighborhood in Toronto called Quayside.
Canadian Prime Minister Justin Trudeau commented on the announcement of the smart city project in October last year, "Today's announcement is about creating a new type of neighborhood that puts people first. Sidewalk Toronto will transform Quayside into a thriving hub for innovation and a community for tens of thousands of people to live, work, and play."
Pareteum is now implementing smart city initiatives in a major Eastern European capital city, as part of its $32 million contract with a leading Eastern European telco. Initiatives enabled by Pareteum's cloud-based communications solutions include clean air monitoring, first responder networks, smart grid, smart meters, energy management, location tracking and high bandwidth Internet.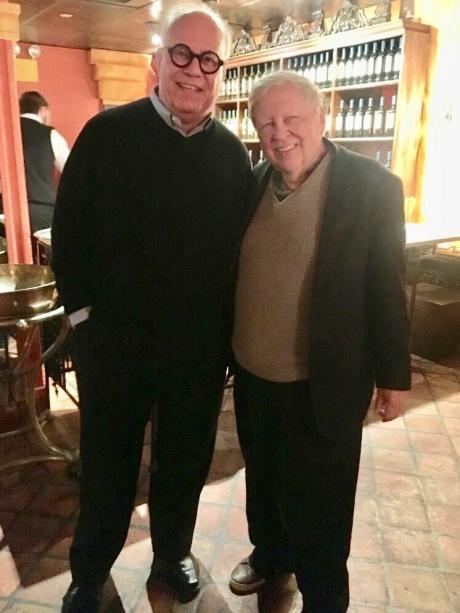 I recently met with Hal Turner to discuss Pareteum's smart city strategy. I was impressed by his passion to both simultaneously improve the lives of people and to capitalize on a business opportunity. The smart city contract announced in Eastern Europe is likely one of many more to come. With its global reach, in 2017 Pareteum signed contracts covering 45 countries, proving cloud-based connectivity and communications for a range of applications including smart city, IoT, and payment processing for both traditional and cryptocurrencies on mobile phones.
Astonishing performance and the ability to execute on an opportunity are evident in Pareteum's management team. Pareteum recently announced 2017 year-end results, reporting a 36-month contractual revenue backlog of $147 million as of December 31, 2017. During their year-end investor conference call on March 27, 2018, management stated their 36-month contractual revenue backlog is currently at $200 million. The company announced that as it converts backlog to revenues, it is projecting a 50% increase in 2018 revenues over 2017.
Connected, digitally optimized, sustainable cities powered by the latest technologies and connected via the cloud, create an opportunity for leaps forward in both the wellbeing of humans and for the businesses that build them. Pareteum is sure to be a key player in the $1.5 trillion smart city space.
RAY DIRKS Research suggests that Readers/Investors place no more than 1% of the funds they devote to common stocks in any one issue. It's best to diversify.
Disclosure: I am/we are long TEUM, GOOG.