AMERCO (Ticker: UHAL) is undervalued by 30%
Company Description
AMERCO is an underfollowed and under-researched company. Behind its ambiguous name, this hold-co owns U-Haul, one of the country's dominant do-it-yourself moving and storage businesses. You have most likely seen their iconic orange and white trucks driving around the streets of your hometown. The company was founded in 1945 by the Shoen family when they realized that at the time it was impossible to rent a truck in say, Portland and return it in L.A.
AMERCO operates in three segments: Moving and Storage, Property and Casualty Insurance, and Life Insurance. 91% of revenues came from the Moving and Storage segment in 2016. Property and Casualty and Life Insurance combined were only 6% of EBIT in 2016. AMERCO is a compelling investment opportunity because of its core segment, for this reason, the rest of this write-up will focus on the Moving and Storage business.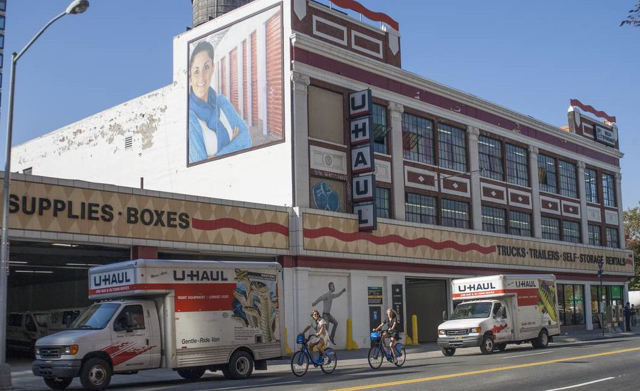 The company makes money through the rental of moving vehicles/storage space, storage property management fees, and through the sale of moving supplies/services. They own and operate a fleet of 285,000 vehicles comprised of trucks, trailers and towing devices. In addition, the company has 47.9 million of rentable storage square footage (evenly split between owned and managed properties). These services are distributed through company operated retail centers and independent dealers that combined add up to 21,200 points of sale. Let's put that number in context. According to statista.com, in 2016 McDonald's had 14,146 locations in the US and Starbucks had 13,172.
Why is the Company Undervalued?
So why is a $7 billion market cap company with a popular brand undervalued? There is a long list of reasons why the company is mispriced. For example, the company doesn't offer quarterly earnings guidance. This is a big turn off for a market that is obsessed with short-term results. Secondly, and likely related to its lack of quarterly guidance, there are only two sell-side analysts covering the company, reducing the amount of reports and noise around the name. Third, the company has a small float of approximately 27% of the shares outstanding due to a significant stake held by members of the Shoen family. Fourth, prior to July 2016, several family members had a stockholder agreement in place whereby they would vote their shares as a block making AMERCO a controlled company. This stockholder agreement no longer exists. Fifth, the name AMERCO is confusing and is not connected to the U-Haul brand in any way. Lastly, the company gained lots of negative press several years back due to a family feud worthy of a soap opera (from lawsuits to the tragic deaths of family members). 
The Jockey and the Horse
AMERCO's economic moat is their size. The company's biggest and only publicly traded competitor is Avis Budget with a meager fleet of 22,000 vehicles and 1,480 points of sale. AMERCO is approximately 13x the size of Avis Budget in both
fleet size and points of sale. If I am a do-it-yourself truck rental customer I am highly concerned with one thing: convenience. For example, if I need a truck to move from New York to Buford, WY, I need to rent it from a company that will allow me to return it at my desired location. The convenience factor creates pricing power in the business. Budget's closest point of sale to Buford, WY is an hour and thirty minutes away. This reduces my options to one player: U-Haul. AMERCO is the leader in the industry because it is the only company that can offer its customers the flexibility to return trucks in thousands of different cities around the country.
It is important to note that since 2010, Avis Budget has reduced its presence in the business with a decline in their truck fleet from 27,000 to 22,000 vehicles and a decline in points of sale from 2,450 locations to 1,480. In the same period, AMERCO's fleet increased from 209,000 to 285,000 vehicles and points of sale increased from 16,300 to 21,200. Not only is AMERCO 13x bigger than the competition but the competition is slowly reducing its presence in the self-moving space. Lastly, AMERCO has a very strong brand and their trucks are basically moving billboards advertising the company. When you look at a U-Haul truck you immediately understand that you can rent that truck for your move. When you look at a Budget truck, you have to go out of your way to notice that these are trucks available for rent.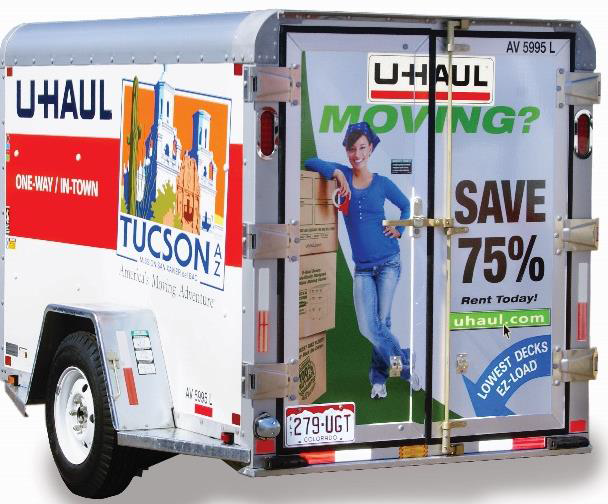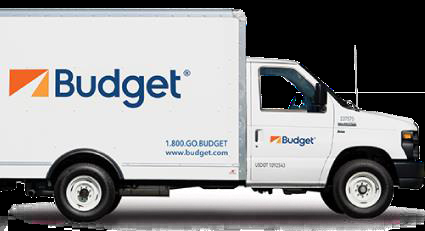 The company has been able to profit from its competitors' decline, as shown by a 7 year EBIT CAGR of 24.3%. ROE has consistently been above 20.0% since 2010 and net margins have improved from 3.3% in 2010 to 14.9% in 2016. Lastly, net income growth has registered an astounding 7 year CAGR of 33.2%. Free cash flow is lumpy given that AMERCO is a CAPEX intensive business and for this reason we should value the company by looking at measures like EBIT.
This has all been possible due to the leadership of the jockey, Edward Joe Shoen, the company's CEO for the past 30 years. Edward Joe Shoen is the kind of guy you want watching over your money. Similarly to his dad and company founder, LS Shoen, Edward wants no attention. He doesn't speak to the press, he is not receptive to Wall Street, he doesn't give any earnings guidance or tries to forecast the unforecastable, and he participates in only one investment conference per year. Many market participants might be turned off by his behavior but the bottom line is that he cares about only one thing: running the business.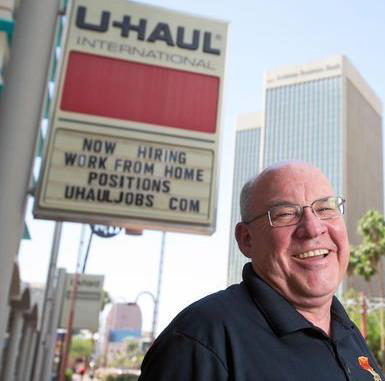 In order to understand Edward we need to learn more about LS Shoen, the father. LS Shoen founded the company in 1945. He would personally travel around the U.S. signing up franchisees to the network and repairing trucks himself. He was an ambitious but frugal man. LS mandated executives to eat in fast-food restaurants and stay in cheap hotels during business trips. He planned to leave the business to his children, so they were taught how to run the company, including painting and repairing the fleet. Edward emerged as CEO from a family of 12 siblings.
Edward has been CEO of the company since 1987. He travels every other week visiting dealers. Just like his dad, Edward's policy is two people per motel room and suggests either La Quinta or Red Roof Inn. He eats the majority of his meals at McDonalds. He is always asking field managers at locations what he can do to improve the business and even answers to customer calls directly after giving his cellphone number out in one of his few TV appearances.
Edward owns over 17% of the company through a trust called Willow Grove Holdings. Mark Shoen, Edward's closest brother, owns shares through this trust as well. Together they control 42.4% of the company. This offers significant alignment of interests for minority shareholders. Also, Edward's salary is only $700,000 a year (he doesn't get bonus compensation), which gives us more insight into what motivates him. He is not in it for the salary or the bonus. He cares about running his family business successfully.
I think that the combination of a decline in competition, increasing reach/scale, significant insider ownership, and Edward's thoughtful capital allocation will allow AMERCO to continue growing earnings for the long run.
Valuation
The company currently trades at 11.5x EV/EBIT (2018) and 6.9x EV/EBITDA (2018).
In order to value the company, I performed a mix of a DCF analysis (for the Moving and Storage segment) and comparables analysis (for the Property and Casualty and Life Insurance segments).
AMERCO reports segment profitability. If you assume that both the Property and Casualty Insurance and the Life Insurance segments can be valued historically at 1x PBV, then you can back out a valuation multiple for the Moving and Storage segment. That multiple has been on average 8.8x EV/LTM EBIT over the past 7 years. I estimate the present value of the Moving and Storage segment to be $11.8 bn (assuming an 8.8x EV/LTM EBIT exit multiple and a 7.3% WACC).
The ROE of the Property and Casualty Insurance segment has historically oscillated between 8% and 10%. The average PBV of public property and casualty insurance companies in the U.S. with ROEs between 8% and 12% is 1.6x. If you apply that 1.6x PBV to the Property and Casualty Insurance business, the value of the segment is $0.292 bn.
The ROE of the Life Insurance segment has historically oscillated between 6% and 8%. The average PBV of public life insurance companies in the U.S. with ROEs between 5% and 9% is 0.8x. Applying the same methodology as above, at a 0.8x PBV multiple, AMERCO's Life Insurance segment is worth $0.263 bn.
The company has $3.2 bn in debt, $0.128 bn in operating leases, and $0.698 bn in cash. These figures yield a total equity value of $9.2 bn. If we divide the equity value by 19.6 mm shares outstanding, we can estimate AMERCO's value per share to be $461.85 (30% upside).

Risks
My biggest concern is AMERCO's dependency on Ford, GM and the truck resale market. AMERCO buys all its trucks from these two companies and relies on the resale market to dispose old trucks. An increase in truck prices due to regulatory changes coming from the new administration could negatively impact AMERCO's profitability by raising CAPEX. For example, if CAPEX increases by 20% in 2018, free cash flow yield will decline by 40%. Also, a deterioration in the resale market could force AMERCO to age trucks further than desired or to realize lower values from disposed trucks, reducing the amount of cash raised from divestitures.
Something else to keep in mind is the company's succession plan. Edward is 68 and has been CEO for 30 years. The company hasn't communicated their ideas on this topic but Edward's sons, Stuart and Sam Shoen, work for AMERCO. Given the history of the company and how it has historically been managed by family members, it is important to follow Sam's and Stuart's steps to get an idea of their management skills.
Lastly, it is important to keep an eye on the insurance businesses to make sure that any underwriting mistakes don't put the Moving and Storage segment at risk.
Disclosure: I am/we are long UHAL.