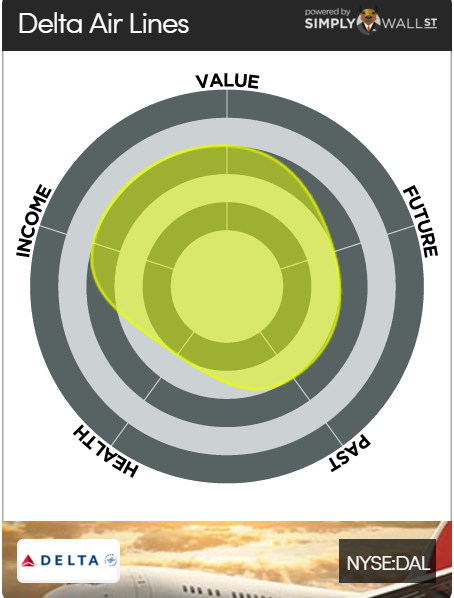 Source: Simplywall.st
Headquartered in Atlanta and founded in 1924, Delta Air Lines Inc. (NYSE: DAL) operates a fleet of nearly 800 aircraft providing "scheduled air transportation for passengers and cargo" across the globe.
Key performance indicator
For the month of December 2015, DALreported 5% year-over-year decline in Passenger Revenue Per Available Seat Mile (PRASM), a key performance indicator for airlines. It will be an important number going into the earnings tomorrow, DAL's guidance stands at 1.5% decline in PRASM during Q4 2015. A substantial decline in PRASM will indicate tougher price competition and lower margins going forward in 2016.
Earnings and revenues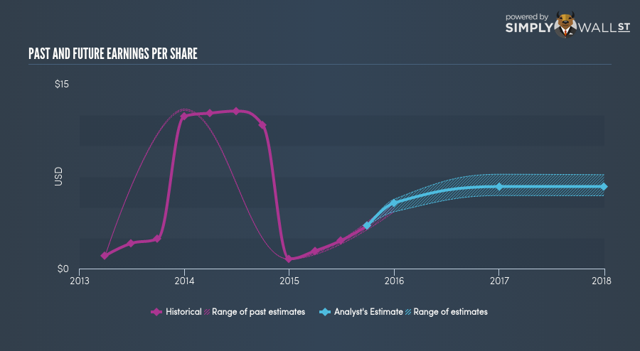 Source: Simplywall.st
While annual earnings for all major airlines are expected to be substantially higher on account of collapse in fuel prices, revenues may decline slightly as lower operating cost resulted in reduced fares. DAL's annual earnings are expected to jump by more than 52% with a slight decline in revenues of nearly 0.4%.
A majority of investors are expecting an earnings beat, which is also reflected in short interest dropping nearly 28% since last earnings announcement. Wall Street consensus for EPS during Q4 2015 is $1.19 compared to $1.15 for Q4 2014. Revenue estimates for the quarter stand at $9.61 billion, slightly lower than $9.65 billion for Q4 2014.
What are insiders doing?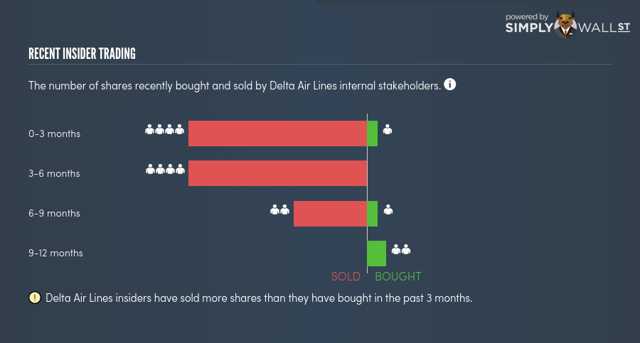 Source: Simplywall.st
DAL delivered a 25% Return-on-equity during last year and analysts project an ROE of 39.4% over next three years; however, insiders seem to disagree. Insiders have sold shares worth more than $7.6 million over last six months.
Disclosure: I/we have no positions in any stocks mentioned, and no plans to initiate any positions within the next 72 hours.