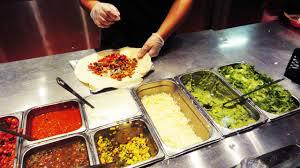 Chipotle (NYSE:CMG) diners and investors alike can breathe a bit easier after The Center for Disease Control concluded its investigation into the beleaguered restaurant chain's food sources and practices. While CDC did not identify a source for the contaminations it did state that the threat of new E. coli outbreak appears to be over.
The company's share price has been on a tailspin, falling roughly 30 percent since the first E. coli cases surfaced in October 2015. In total, more than 50 cases have been reported.
Chipotle reports 2015Q4 earnings Tuesday February 2 after the close of the market. Several analysts covering CMG have lowered their estimates heading into the earnings release. The consensus EPS is $1.85. In a filing with the SEC, the company stated that it anticipates:
14.6% decline in fourth quarter comparable restaurant sales,
non-recurring expenses during the fourth quarter between $14M and $16M,
restaurant level operating margins of approximately 20% to 21%, and
diluted earnings per share in the range of $1.70 to $1.90.
Looking beyond the earnings call, Chipotle will be faced with the daunting task of regaining the public's trust. It has rolled out new safety precautions like moving lemon and lime slices behind the counter and storing them in sealed containers. The company also announced plans to briefly close all its locations across the nation February 8 to hold a staff meeting about food safety.
Chipotle is also involved in an ongoing criminal investigation. The restaurant is accused of providing misleading information to investors.
Disclosure: I/we have no positions in any stocks mentioned, and no plans to initiate any positions within the next 72 hours.
I wrote this article myself, and it expresses my own opinions. I am not receiving compensation for it (other than from Seeking Alpha). I have no business relationship with any company whose stock is mentioned in this article.