Brent pricing (also known as North Sea crude oil), determines the prices of most petroleum-based products, making it the world's most important industry reference. This past year, pricing for Brent was affected by heavy buying more on par with an oil shortage than an oil glut, as manifested by the tankers anchored along the Scottish coast, which served as nothing more than floating storage for the excess North Sea crude.
The heavy buying led to losses and confusion among other players in the market, and moved markets counter to the fundamentals of global supply and demand.
And who was the buyer causing the market increase? Royal Dutch Shell Plc. Shell is actually the world's largest oil trader, despite mostly being known for oil fields and refineries. Physical oil trading provides another platform for the company to make money despite the rise and fall of oil prices. According to a Shell presentation, Shell trades over 12 million barrels per day of physical crude and refined products-more than one-tenth of the world's oil consumption-and "several multiples of that as derivatives."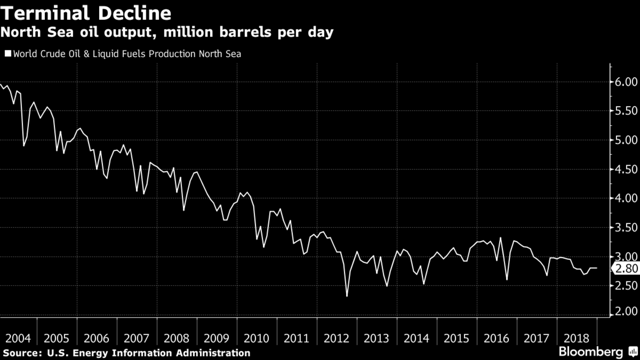 Although rivals are not saying Shell did anything illegal, they do complain that the company violated unspoken rules governing the market.
Bloomberg states, "The Anglo-Dutch giant made its highest profile move in April, when it secured at least 16 cargoes-each of about 600,000 barrels, or the standard size of a North Sea tanker-of Forties, equivalent to nearly 70 percent of the total cargoes available…. That position gave it a strong influence in the daily price of the BFOE basket and, by extension, of the Brent universe of physical and financial contracts."
The article continues, "The strife centers on one of the most important, albeit arcane, corners of the oil market: the complex layers of physical, forward and financial contracts for North Sea oil that make up what outsiders refer to simply as Brent. Although North Sea oil output has been declining for more than a decade-falling to 2.8 million barrels a day, down from nearly 6 million barrels a day in 2004-Brent is still the world's most important industry reference."
To read the full article titled "Shell Shakes Up Oil Trading World With Brash Buying Sprees" on Bloomberg, click here.