Voted Best Asian Forex Broker
Forex - NYSE CFD's - Gold Silver Copper Oil - Commodities - Futures
Trading platform InstaTrader is the most dynamically developing trading platform based on MetaTrader 4 terminal. Using InstaForex gives you the opportunity to invest trade in 107 currency instruments, 34 NYSE CFD contracts on American shares, and trade Gold Silver Copper.
On-Going Bonus Deposit for New Customers
Minimum Deposit $100 Free Bonus $30
$300 $110
$800 $200
$5000 $1000
$50000 $5000
ECN or Standard Accounts
Low Fixed 3 Pip Forex Standard Account Spreads
Very Low 0.10 Spreads On ECN Accounts
Earn 6% to 13% Annual Interest Paid Monthly On Your Cash Account
Free China Shanghai Shenzhen Hong Kong & NYSE Asia ADR Stock Picks Updated Weekly Every Monday
Week of August 20, 2012
China Stock Market Headlines from Bloomberg: China New-Home Prices Rebound After Interest-Rate Cuts. Most China Stocks Advance as U.S. Data Bolster Solar Companies. Palm Oil Seen Dropping to 22-Month Low as China, India Slow.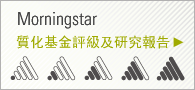 Morningstar Asia Investment Research Free Trial
Morningstar Mutual Funds Top 3 Month Returns Rankings
Manulife Global Fund Turkey Equity AA 22.82%
Parvest World Agriculture (NYSEARCA:USD) Classic C 21.87%
Lyxor Agriculture A USD Acc 21.87%
Parvest Equity Europe Converging Classic C 21.82%
DB Platinum IV Agriculture USD R1C Acc 20.45%
UBS (Lux) Equity Fund - Central Europe (EUR) P-acc 20.40%
BNP Paribas L1 Equity Europe Emerging Classic C 19.09%
Pictet-Eastern Europe-P EUR 19.06%
Schroder ISF Emerging Europe A Acc 18.32%
Amundi Asian Real Estate Dividend 18.32%

Gold Silver Alerts Reports Signals Trading
We send Buy and Sell signals, on average 30 to 50 times per month and you can easily make money in the gold and silver spot markets and commodities market with these Sell and Buy signals. It's that easy! Our gold trading signals and silver trading signals are valuable to the forex gold spot market traders and also for the long term gold investors in commodities market. We post the new gold signal every day in the users section of our web site. It will also be emailed to you, so you will not miss any signal.
August 27, 2012 China Stock Market Commentary
We are Not Buying Stocks This Week
No China Hong Kong buy-long low-risk high-reward stock picks this week with the VIX at a Five-Year Low and a SP500 Double Top at the same time currently. We see the high potential for large broad stock market downside in stock prices around the world starting with the USA equities. With the US equity markets looking topped out with more Federal Reserve quantitative easing or not, gold silver starting to breakout to the upside from their downtrends on hints for more global central banks money printing stimulus thats hasn't worked very well anyway, the ongoing European debt crisis and already in recession, a continued China and global growth slowdown, a very real upcoming USA $16 trillion fiscal debt cliff, the still oversupply of USA foreclosed real estate for sale with its shadow inventory not on the market yet and still high unemployment rate, a potential bond market bubble, investing guru Marc Faber calling for a global recession now . . . shall I go on?
Risk and Reward
Its not all doom and gloom out there but for the most part it is and buying stock equity at this point even dividend paying stocks is a high-risk low-reward venture for the time being in our opinion. We are betting that stock earnings reports and profits will disappoint over the next 12 to 18 months. With the relatively low trading volumes in the market currently, don't be surprised to see a continued melt-up of US stocks with the possibility of the US fed doing more quantitative easing, but with more QE or not, US stock prices look weak and tired and ready to very possibly fall off their own fiscal cliff. After the US Labor Day holiday on September 03, major market traders who've been on vacation for the last three months will be back in the market, and what are they going to do you think? We are betting September to October we could see big volume with stock prices very possibly heading significantly lower. Simply put, there's more chance of decreasing stock prices at this point than increasing prices.
Making Money in the Markets this Week
If you want to make money in the markets, we suggest selling selective stocks short, trading the forex markets with its $3 trillion a day in trading liquidity and daily price moving news events, and watching gold silver like a hawk for signs of a continuation on their recent price breakouts. Long-term we are bullish on gold and silver but with the recent upside breakout of gold and silver, it could be fake-out in the short-term and see prices head lower to at least test the breakout area of gold around 1630. For now we could see the current uptrend in gold hit 1690 to 1740 until a correction sets in. The best time to trade gold and silver is when the USA market is starting to open where you might get a pre-market correction to initate a good entry point to the upside or downside. Chance favors the prepared mind, and there's profit opportunity amongest disaster. We also see oil heading lower too. Implement your risk management tools by using stop-loss in case your positions go against you, having a trailing stop-loss to let your winners run, and not over leveraging your account in case your trading on margin. See you next week with more market forecasts outlooks next week.