Value Investing Stock Picks from GuruFocus
September 18, 2012 - Exxon Mobile Stock: Time for a Breather? by GuruFocus Value Investing
With a market capitalization of more than $400 billion and daily production of around 4.5 million barrels of oil equivalent per day, ExxonMobil Corp (NYSE:XOM) is the world's largest energy company. Trading at 7.5 times cash flow and 11.4 times this year's earnings estimates, the stock also boasts the highest valuation of any international oil company.
ExxonMobil's premium valuation reflects the firm's steady profitability and reputation for returning wealth to shareholders regardless of prevailing commodity prices.
The company pays a quarterly dividend of $0.57 per unit, equivalent to a yield of 2.5 percent at the current stock price. Over the past five years, the firm has grown its dividend at an average annual rate of more than 9 percent and repurchased more than 1.1 billion shares, or about 18 percent of its current float. If we add up all the share repurchases and dividends paid from the end of 2006 to the end of 2011, ExxonMobil has returned more than a third of its market capitalization to shareholders.
In the most recent quarter, ExxonMobil paid a dividend of $0.57 per unit, a 21 percent increase from a year ago. Meanwhile, the company maintained its program of share buybacks, repurchasing $5 billion worth of its common stock in the second quarter. In total, the firm returned $7.7 billion to shareholders. Management has also indicated the firm plans to repurchase a further $5 billion in shares in the third quarter as well. On an annualized basis, shares of ExxonMobil yield roughly 7.7 percent when you factor in the dividend and share repurchases.
Although some investors undoubtedly would prefer dividends rather than buying back stock, shareholder to share repurchases, it's hard to scoff at a 21 percent year-over-year dividend increase.
Moreover, share buybacks also boost ExxonMobil's total hydrocarbon production per share, a common valuation metric for international oil companies. In the five-year period that ended in 2011, the company grew its total output by 6 percent, to 4.506 million barrels of oil equivalent per day. With stock repurchases, ExxonMobil's per share production has surged by almost 30 percent.
In the second quarter, ExxonMobil generated $15.910 billion in profit, a $5.2 billion increase from a year ago, much of which stemmed from asset sales. Many companies classify asset sales as one-time events that are excluded from headline earnings. But ExxonMobil divests assets almost every quarter in an effort to optimize its portfolio; management considers the gains from these sales as part of the firm's regular business.
ExxonMobil generates about 80 percent of its annual net income from upstream operations, or the production of oil and natural gas. In the second quarter, this segment's earnings decline by $183 million from year-ago levels, largely because of an $870 million hit related to lower oil and natural-gas prices. During this three-month period, the firm's average oil price realizations declined by $8 per barrel, while natural gas fell by $2 per thousand cubic feet. The dip in Exxon Mobil's price realizations on natural gas largely reflects the firm's exposure to the US market following its acquisition of XTO Energy.
The upstream segment also suffered decreased volumes during the quarter, primarily because of production sharing contracts with national oil companies that attribute less oil and gas to ExxonMobil after the firm has recovered development costs.
In the second quarter, sales of upstream assets offset lower price realizations and volumes.
Investors shouldn't fret about ExxonMobil's somewhat disappointing results; oil price realizations likely improved in the third, and the firm's major growth projects continue to progress according to plan.
The Kizomba Satellites offshore Angola achieved first oil production in May, exceeding management's expectations. This 18-well development is expected to flow about 100,000 gross barrels per day at its peak.
Meanwhile, ExxonMobil's project for liquefying natural gas and exporting the fuel is on schedule to meet its 2014 start date. The company has completed more than 60 percent of the offshore pipeline system that will feed the liquefaction complex, and the first of two new drilling rigs that will complete the associated wells will begin work soon.
ExxonMobil has also completed about 94 percent of its Kearl project in Canada's oil sands and expects the development to come onstream before year-end. Management estimates the play's initial production rate at about 160,000 barrels of bitumen per day and expects production to ramp up to 500,000 barrels per day, once all phases of the project have been completed. Bitumen is an extremely heavy form of oil that must be diluted with natural gas liquids or processed into a synthetic crude oil to ship via pipeline. Many North American refineries can process this heavy oil, which often trades at a discount to light, sweet varietals.
Through a joint venture with Rosneft (Moscow: ROSN), ExxonMobil also has exposure to the Arctic, one of the final frontiers to explore for oil and gas. The two giants will jointly develop tight oil prospects in Western Siberia. ExxonMobil has extensive experience with horizontal drilling and hydraulic fracturing, two technologies that are essential to unlocking the hydrocarbons in low-permeability reservoir rocks.
Rosneft and ExxonMobil are also setting up an Artic research center for evaluating offshore oil and gas fields in Russia and developing technologies to handle extreme conditions in these regions.
On the exploration front, ExxonMobil, along with partner Statoil (Oslo: STL, NYSE: STO) has made major finds offshore Tanzania. (See East Africa's Energy Boom.) The company also announced another gas find in Papua New Guinea that will likely feed the firm's liquefied natural gas trains in the region and promising well results in Romania and Vietnam.
In the Americas, ExxonMobil continues to ramp up production in unconventional fields. The firm's US gas production appears to have peaked for the time being, as the company shifts drilling activity to oil- and natural gas liquids-rich plays. For example, ExxonMobil's production in the Bakken Shale surged 60 percent from year-ago levels to 32,000 barrels per day.
Management continues to reiterate that natural gas will become an increasingly important part of the world's energy mix over the long term and that prices will recover from depressed levels. By virtue of its size and the strength of its balance sheet, ExxonMobil can afford to take the long view on natural-gas prices and demand.
ExxonMobil is also moving ahead with drilling its acreage in Argentina's Neuquen Basin, a shale oil play that's often likened to the Eagle Ford Shale in Texas. The firm has drilled and is evaluating three test wells; investors should expect an on the play's potential over the next two to three quarters.
Outside the upstream business, ExxonMobil generates about 10 percent of its annual net income from chemicals and another 10 percent from refining and marketing.
The chemicals operating segment is in the midst of expanding one of its Gulf Coast steam crackers to produce additional volumes of ethylene and propylene, the building blocks of innumerable plastics. ExxonMobil following in the footsteps of Dow Chemical (NYSE: DOW) and other operators that have expanded their domestic petrochemical operations to take advantage of the overabundance of natural gas and natural gas liquids.
ExxonMobil's downstream earnings were on par with results from the second quarter of 2011, when you factor out gains related to restructuring its Japanese operations. Refining profit margins can be quite volatile from quarter to quarter. However, ExxonMobil's massive base of refining capacity in different parts of the world and regions of the US enables the firm ramp up activity in areas that offer the best profit margins.
Investors shouldn't expect production growth to drive appreciation in ExxonMobil's stock; management expects the firm's net output to increase at an average annual rate of only 1 percent to 2 percent over the next five years.
If we factor in roughly $20 billion per year in stock repurchases and a 2 percent to 3 percent dividend yield, the company has returned about 7 percent to 8 percent to shareholders per year.
ExxonMobil is a great company that deserves its premium valuation and is a foundational holding for a long-term portfolio. But at the stock's current price, other names offer superior upside in the near term.

"Commodity Code" Oil Gold Silver AutoTrade Metatrader Expert Advisor
The commodity code is a 3 level system. Level 1: The Commodity Code Trading Station Gathers Gold, Oil and Silver quotes directly from the banks. It identifies the common patterns when the big banks are moving the price significantly. Level 2: Commodity Code analyizes the pattern and the signals and decides if there is a profitable low-risk high-reward trading opportunity to apply it. Level 3: The approved signal reaches your Metatrader terminal instantly, opening the profitable trade for you on autopilot.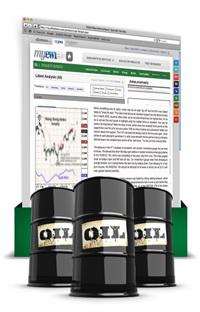 Elliott Wave Energy Futures Forecasts

Gold Newsletter
USA & Canadian Gold ETF Trading Strategies and Signals
High probability stock, index, sector, commodity, bond, & currency ETF trade alerts. US trading signals, Gold & Silver - GLD, SLV, Gold Stocks - GDX, Crude Oil - USO, Natural Gas - UNG, Index Trading - DIA, SPY, Bonds, Foriegn Investments US & Canadian Stocks. Canadian trading signals, Gold & Silver - CEF.A, Gold Stocks - HGU, HGD, Crude Oil - HOU, HOD, Natural Gas - HNU, HND, Index Trading - XIU, HXU, HXD, Bonds, Foriegn Investments, US & Canadian Stocks.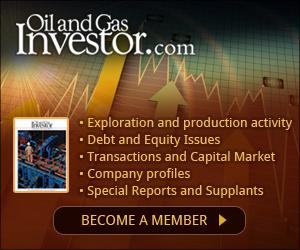 Oil and Gas Investing
Oil and Gas Investor is your complete source for information about the financial world of oil and gas. An interactive, searchable version of Hart Energy Publishing's Oil and Gas Investor Magazine, this site also provides you with online content from OGI This Week and A&D Watch. In addition to providing daily analysis of trends and industry events, our editors interpret the news to highlight opportunities for you, whether your company explores for petroleum or provides finance, capital and advisory services to oil and gas operators.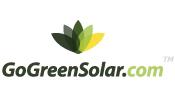 Buy Solar Panels Photovoltaic Solar Power DIY Solar for Home Energy
GoGreenSolar is your trusted source for solar panels, wind turbines, LED lights, and energy efficiency. Let us help you go green today! Green energy makes economic sense. Millions of jobs can be created, while saving our economy trillions of dollars! The environment will thank us. By embracing green energy we can clean up the air we breathe and reduce the impact fossil fuel based energy has on our world. Green energy has a social benefit. Billions of people around the world still have no access to basic electricity. When green energy goes mainstream with economies of scale, everyone will have access to clean, reliable, efficient renewable energy.

Biodiesel Chemical Solar Supplies Alternative Energy Store
Disclosure: I have no positions in any stocks mentioned, and no plans to initiate any positions within the next 72 hours.