Gold Silver Alerts Reports Signals
We send Buy and Sell signals, on average 30 to 50 times per month and you can easily make money in the gold and silver spot markets and commodities market with these Sell and Buy signals. It's that easy! Our gold trading signals and silver trading signals are valuable to the forex gold spot market traders and also for the long term gold investors in commodities market. We post the new gold signal every day in the users section of our web site. It will also be emailed to you, so you will not miss any signal.
Click Here to Review Our Latest Gold Analysis Blog Articles
October 19, 2012 - Gold Is Not Back In Favor . . . Yet By The Gold and Oil Guy
Despite the decline this past week, gold seems to be regaining favor with global investors, as just a week earlier it had been flirting with the $1,800 an ounce mark. Quite a change from the sentiment in early summer when some investors were questioning whether the yellow metal's decade-long bull run was coming to a close.
The rebound in investor sentiment toward gold, of course, coincided with the launching of open-ended QE3 (or QE infinity) by the Federal Reserve. Since then gold has "barely paused for breath. It has, as discussed previously, touched all-time highs in terms of euros or Swiss francs.
QE3 certainly seemed to worry some investors. These people moving into gold are concerned about things such as competitive devaluations and the debasement of currencies in an attempt to pay back enormous debt loads with a cheaper currency. This road - currency debasement - eventually leads to inflation most believe.
So it is really is not surprising that, according to UBS, investors in exchange traded funds raised their holdings by 158 tons since the beginning of August to a record 2,681 tons of bullion recently.
Many of the world's best investors are in agreement with the average person putting his or her money into gold. The list of names is impressive: George Soros, John Paulson, Ray Dalio and Bill Gross.
Ray Dalio, founder and chief investment officer of Bridgewater Associates - the world's largest macro hedge fund, told CNBC viewers recently: "Gold should be part of everybody's portfolio. We have a situation now when you have too much debt. Too much debt leads to the printing of money to make it easier to service. All of those things mean that some portion [of a portfolio] should be in gold."
Dalio's conclusion? "Only gold and real assets would survive."
All of this positive macro news about gold has managed to influence the gold chart too. According to asset manager Blackrock, "the gold chart has turned decidedly bullish." Blackrock was speaking about the so-called "golden cross". That occurs when the 50-day moving average moves above the 200-day moving average.
Blackrock noted that the last time gold's chart looked so good was shortly after the Federal Reserve announced QE1, the first round of money printing. It said that if gold does the same thing it did back then, the price of the precious metal will hit $2,400 an ounce by next summer. Of course, macro factors like Chinese and Indian demand for physical gold will play a major role in whether we reach those lofty levels.
While I am bullish on gold longer term the chart patterns, volume and sentiment for both gold and silver are overwhelmingly bearish looking for the next couple weeks. I sharp pullback is likely to unfold before they take another run at resistance and breakout to new highs.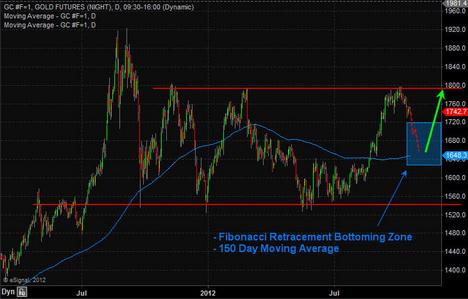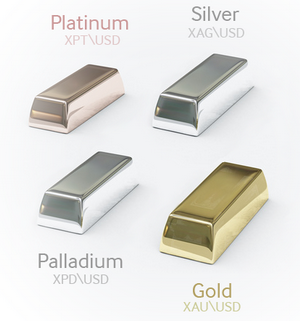 Intraday Forecasts on Gold Silver Copper and Aluminum
You get short, clear forecasts for the direction throughout the trading session, most with short-term Elliott wave-labeled charts. And you get precise support and resistance points, so you always stay in control of your position risk.

Instaforex Metatrader
Forex - Gold Silver Copper Oil - Commodities - Futures - NYSE CFD's
Industry standard Metatrader platform. ECN & Standard Spread Accounts. ECN Spreads As Low as 0.10 Pips. 3 Pip Standard Account Trading Spreads. Trade Gold Silver Copper Oil and Agriculture Commodities Also. Forex Analytics Buy Sell Trade Signals. Metatrader Expert Advisors Auto-Trading & Free VPS Service. Mobile SmartPhone Metatrader Software Trading. ForexCopy Trade Copier. Forex Training Course & Videos. Instaforex TV. Trading Contests. No Minimum Opening Account Balance. Easy Deposit Withdrawl. Earn Annual Interest Paid Monthly On Your Cash Account Balance. Swap-Free Accounts Available. Easy Online Adjustable 1:1 to 1:500 Leverage. Hedging Allowed. New Account Bonus Deposits. 24 / 6 Support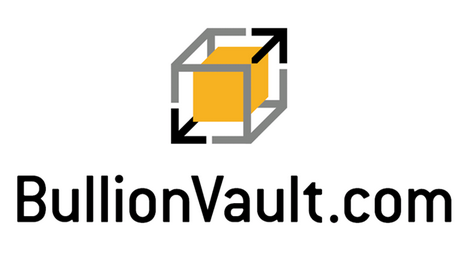 Buy Gold Bullion Online at Live Gold Prices
BullionVault lets you buy pure physical gold and silver at the lowest possible price. BullionVault gives private investors around the world access to the professional bullion markets. You can benefit from the lowest costs for buying, selling and storing gold and silver. BullionVault is endorsed by the major gold mines and is the world's largest online investment gold service. We take care of $2 billion for more than 40,000 users.

Gold Newsletter
USA & Canadian Gold ETF Trading Strategies and Signals
High probability stock, index, sector, commodity, bond, & currency ETF trade alerts. US trading signals, Gold & Silver - GLD, SLV, Gold Stocks - GDX, Crude Oil - USO, Natural Gas - UNG, Index Trading - DIA, SPY, Bonds, Foriegn Investments US & Canadian Stocks. Canadian trading signals, Gold & Silver - CEF.A, Gold Stocks - HGU, HGD, Crude Oil - HOU, HOD, Natural Gas - HNU, HND, Index Trading - XIU, HXU, HXD, Bonds, Foriegn Investments, US & Canadian Stocks.

By Wall Street Cheat Sheet
Join Chicago Mercantile Exchange commentator Eric McWhinnie as he covers Gold, Silver, Gold & Silver stocks, and miners. We look for companies that based on their price today are trading at a discount now or likely bigger discount 12 months from today. The takeover game is a huge part of the resource business. Quality undervalued companies will not remain so for long.

How To Forecast Gold & Silver Prices
Shop Best Selling Gold Silver Coins and Protect Yourself from Financial Crisis and Inflation

Gold and silver are the most popular precious metals investments, especially in times of financial crisis. Investors buy gold and silver as a hedge or safe haven against economic, political, social or currency-based crises, like what is happening right now. These crises include investment market declines, burgeoning national debt, currency failure, inflation, war and social unrest.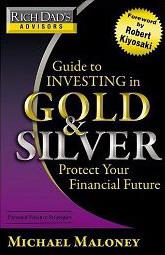 Rich Dad's Advisors Guide to Investing In Gold and Silver
Protect Your Financial Future Paperback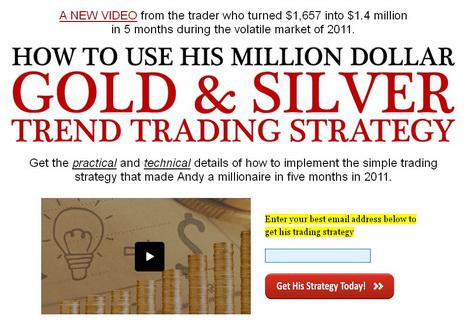 Free Video: Part-Time Gold Trader Turns $1,657 into $1.4 Million

"Commodity Code" Gold Silver Oil AutoTrade Metatrader Expert Advisor
The commodity code is a 3 level system. Level 1: The Commodity Code Trading Station Gathers Gold, Oil and Silver quotes directly from the banks. It identifies the common patterns when the big banks are moving the price significantly. Level 2: Commodity Code analyizes the pattern and the signals and decides if there is a profitable low-risk high-reward trading opportunity to apply it. Level 3: The approved signal reaches your Metatrader terminal instantly, opening the profitable trade for you on autopilot.