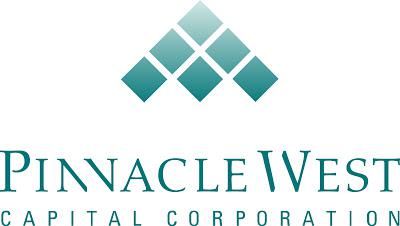 Pinnacle West Capital Provides Energy to Arizona
Zacks Investment Research reports Pinnacle West Capital Corporation (NYSE:PNW) has announced positive earnings surprises in 3 out of the last 4 quarters, and will be reporting again early next month. Earnings estimates for this utility company have been on the rise, underscoring its Zacks #1 Rank (Strong Buy). The stock also offers a healthy dividend yield of 4%.
Q3 'Round the Corner
Pinnacle West Capital Corporation is expected to release its third quarter earnings on November 2. The Zacks Consensus Estimate is at $2.28 per share on expected revenue of $1.15 billion.
On August 2, Pinnacle West Capital reported second quarter 2012 earnings per share of $1.12, surpassing the Zacks Consensus Estimate by 7.3% and last year's earnings by 43.5%. The strong results were aided by warmer-than-normal weather, lower infrastructure-related costs, higher transmission revenues, lower fuel costs and improved mark-to-market valuations of fuel contracts.
Pinnacle West reported revenue of $878.6 million, growing 9.8% from last year's $799.8 million. Revenues also surpassed the Zacks Consensus Estimate of $861 million. An increase in Regulated Electricity segment revenue was largely responsible for the overall improvement.
Earnings Momentum Inches Higher
The Zacks Consensus Estimate for 2012 is at $3.43 per share, which is up nearly 2% in the past 90 days and suggests year-over-year growth of 14.7%.
Stable Dividend
Pinnacle West Capital Corporation has been consistently paying dividends to its shareholders. On October 18, 2012, the Board of Directors raised its quarterly dividend rate to 54.5 cents from 52.5 cents. The new annualized payout rate of $2.18 per share reflects an attractive dividend yield of 4%.
Reasonable Valuation
Shares of Pinnacle West Capital currently trade at 15.8x 12-month forward earnings, a 1.3% premium to the peer group average of 15.6x. Its price-to-book ratio of 1.52 is at a discount of 7.8% to the peer group average of 1.57. The price-to-sales is at 1.80x, a 58.9% premium to the peer group average of 1.37x.
The company has a trailing 12-month ROE of 9.5%, compared with the peer group average of 10.0%.
The chart below depicts the full picture with shares of Pinnacle West gaining 17.5% over the last six-month period.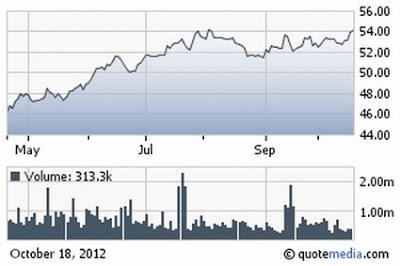 Pinnacle West Capital Corporation was founded in 1920. The company provides electricity services in the state of Arizona, through its subsidiaries. The company is involved in the generation, transmission and distribution of electricity from coal, nuclear, gas and oil and renewable resources.
The company primarily competes with Southwest Gas Corporation (NYSE:SWX). With approximately 6,663 employees, the company's market capitalization is $5.93 billion.