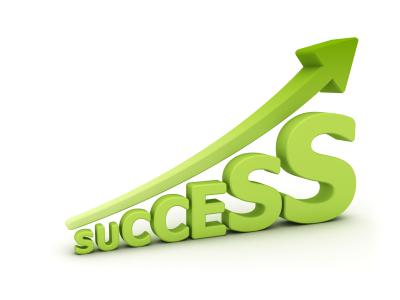 By Profits Run Trading Education and Trade Alert Software
This is going to be part 1 of a 3-part series I'm putting together, so stay tuned next week for part 2. And don't worry, whether you are trading stocks, options, futures or forex, there are some key elements that I have come to understand that all successful traders need to follow. I have over time tried to distill these successful elements or "habits" into three main categories. These are first, to have a consistent trading ROUTINE, Second is to have specific entry and exit RULES and then to follow them. Third, is to maintain specific RISK management rules. I refer to these habits of success as the three R's of successful trading. The most successful traders I know incorporate all three of these elements into their trading habits.
Today, I will discuss the first of these three trading elements, which is to establish a consistent trading ROUTINE. In order to trade successfully, not only is it important to identify a trading routine, but also a routine that is best for your individual circumstances. Because, whatever routine you decide on, it has to be one that you can continue to follow for the long run. For example, if you are have a system that works well trading forex at the London open buy you reside in the United States, you will need to arrange your schedule so that you are consistently available to trade very early in the morning as the London forex markets open at 2am eastern time. If staying up that late is a challenge for you, then it may be more practical to adjust your trading system and routine to trade the Forex on the US open which is at 8am Eastern. The key to implementing a successful routine is to make it practical so we can follow through and be consistent with it.
Another important key to deciding on a routine is what style of trading you like. For example, if you are planning on trading Stocks or ETFs on a daily position basis you will need far less time than if you want to "scalp" trade the forex market which requires an exclusive block of time at a set time per day every trading day. So, understanding what kind of trading style and what markets you are interested in the long run will help determine what routine you eventually decide is the best for you.
So, like the "chicken and the egg" I am not sure what comes first, the system or the routine, but one thing is for sure, without a consistent routine regardless of how good your system is, the chances for trading success is greatly diminished. In other words, you could have a best system around, but without a consistent daily trading routine, you will have trouble implementing that system. Like anything worthwhile in life, consistent effort and energy is required to make it happen
To me the most important thing about a trading routine is to make sure that whatever you decide to do, pick something you can stick with. To sum up, it is very important to your overall trading success to have a specific trading routine and STICK WITH IT!