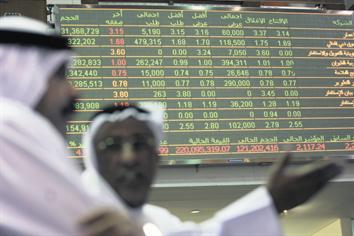 November 03, 2012 - Middle East ETFs: More Different Than You Might Think - By Zacks Investment Research
If there is one region of the world where investors can usually agree on the economic fundamentals, it has to be the Middle East. The area is world-famous for its hydrocarbon prowess, relatively high GDP per capita levels, and as of late, its political volatility as well.
Given the immense potential that these countries have thanks to their fossil fuel exports and how they are transforming their economies for the long term, parts of the region could be ripe for investment for those with a long time horizon and a stomach for volatility. Unfortunately, the region remains relatively closed-off from an investment perspective as few ADRs trade here in the States while other options are sparse to say the least.
However, there are a few exchange-traded funds that can make for interesting ways to target the region with a diversified, and thus lower risk, approach. Currently, there are two ETFs that offer direct exposure to this important region of the world, the WisdomTree Middle East Dividend Fund (NASDAQ:GULF) and the Market Vectors Gulf States Index ETF (NYSEARCA:MES).
Since many investors view the region as a monolithic economy, in which the entire area is completely dependent on fossil fuels for growth, it might be assumed that there is virtually no difference between these two Middle East ETFs. Yet, when one takes a look at the return and risk of these products, that is certainly not the case.
In fact, according to our research (based on daily price returns from the past three years) MES and GULF have a correlation of just 0.57, suggesting that at least 40% of the time these two products move independently of each other, despite the fact that they track substantially similar countries. This is somewhat shocking at first glance as both target similar firms as well, although when one dives deeper into the holdings, it becomes clearer that these two Middle East ETFs are more different than you might have originally thought.
First, investors should note that MES tracks the Dow Jones GCC Titans 40 index. This benchmark focuses exposure on Gulf Cooperation Council nations, offering up exposure to some of the richest-but also smallest nations-in the world.
Meanwhile, GULF, despite its ticker, has a broader geographic range but a narrower security focus, thanks to tracking the WisdomTree Middle East Dividend Index. This benchmark, unsurprisingly, holdings dividend paying stocks from around the Middle East, including a 10% allocation to Egypt.
Still, despite various geographic focuses, investors should note that both put their top three allocations into the same nations of Qatar, the UAE, and Kuwait. In both cases, these three make up more than two-thirds of the total assets, suggesting that despite the different security stipulations, both are zeroing in on the same nations for their exposure.
Yet despite this national similarity, the asset allocation is pretty different for the two products. Financials (43%), telecom (31%), and industrials (15%) comprise the bulk of the assets in GULF, while in MES, financials (58%) make up a majority, leaving much less for telecoms (15%) and industrials (12%).
So clearly, the holdings picture accounts for much of the difference between these two seemingly similar funds. Additionally, GULF's dividend focus surprisingly gives the fund less of a concentration in financials, although it does help to boost the fund's yield over its Van Eck counterpart.
These differences are also part of the reason for the wildly divergent performances between the two ETFs so far in 2012. Since the start of the year, MES has added about 5.8% while GULF has retreated over 1.1% in the same time frame.
Meanwhile, in longer time periods, such as from a two year look, MES maintains its lead over GULF although both have gained in that time period (MES leads by about 240 basis points). However, it is also important to remember that MES costs ten basis points more per year and pays out roughly 70 basis points less in yield, suggesting that much of the return differential can be eaten up by these two factors.
Either way, it appears that while MES and GULF appear quite similar at first glance, these are actually two very different funds. It is true that they both focus on the Middle East region but they do it in very different ways, neither of which seem likely to be appropriate for all investors in every situation. Once again, the adage of 'know what is in your ETF' is proven true.
Clearly, you cannot rely on a fund's name or geographic focus in order to assume that two similarly named funds will perform the same. After all, if this can happen in the case of the Middle East, where returns are nearly universally driven by oil and investment of hydrocarbon dollars, it can definitely happen in other corners of the ETF world, suggesting that a close inspection of the underlying holdings is vital no matter what market segment you are looking into.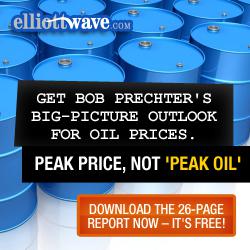 Special Report: Picking the Right Peak

Trade Forex Oil Energy Metals ETF's
Islamic Moslem Swap-Free Accounts
Bonus Deposit for New Customers
Minimum Deposit $/€300 Free Bonus $/€75
$/€1,000 $/€150 to 1,000
$/€10,000 $/€1,200
Fixed spreads. Free advanced online forex trading tools. Daily exclusive institutional analysis. 24-Hour trading and support. Trade immediately by credit card, PayPal or WebMoney. Start trading forex with as little as $100. No commissions or fees. Euro or US Dollar trading account. Withdraw instantly with Ava Debit Card. Trade Gold Silver and Oil too.
November 03, 2012 - Middle East ETFs: More Different Than You Might Think - Review Entire Article Below

"Commodity Code" Oil Gold Silver AutoTrade Metatrader Expert Advisor
The commodity code is a 3 level system. Level 1: The Commodity Code Trading Station Gathers Gold, Oil and Silver quotes directly from the banks. It identifies the common patterns when the big banks are moving the price significantly. Level 2: Commodity Code analyizes the pattern and the signals and decides if there is a profitable low-risk high-reward trading opportunity to apply it. Level 3: The approved signal reaches your Metatrader terminal instantly, opening the profitable trade for you on autopilot.

Gold Newsletter
USA & Canadian Gold ETF Trading Strategies and Signals
High probability stock, index, sector, commodity, bond, & currency ETF trade alerts. US trading signals, Gold & Silver - GLD, SLV, Gold Stocks - GDX, Crude Oil - USO, Natural Gas - UNG, Index Trading - DIA, SPY, Bonds, Foriegn Investments US & Canadian Stocks. Canadian trading signals, Gold & Silver - CEF.A, Gold Stocks - HGU, HGD, Crude Oil - HOU, HOD, Natural Gas - HNU, HND, Index Trading - XIU, HXU, HXD, Bonds, Foriegn Investments, US & Canadian Stocks.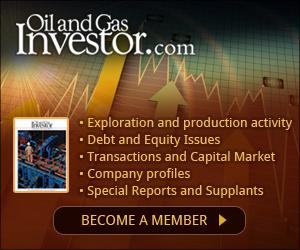 Oil and Gas Investing
Oil and Gas Investor is your complete source for information about the financial world of oil and gas. An interactive, searchable version of Hart Energy Publishing's Oil and Gas Investor Magazine, this site also provides you with online content from OGI This Week and A&D Watch. In addition to providing daily analysis of trends and industry events, our editors interpret the news to highlight opportunities for you, whether your company explores for petroleum or provides finance, capital and advisory services to oil and gas operators.

Gold Silver Alerts Reports Signals Trading
We send Buy and Sell signals, on average 30 to 50 times per month and you can easily make money in the gold and silver spot markets and commodities market with these Sell and Buy signals. It's that easy! Our gold trading signals and silver trading signals are valuable to the forex gold spot market traders and also for the long term gold investors in commodities market. We post the new gold signal every day in the users section of our web site. It will also be emailed to you, so you will not miss any signal.