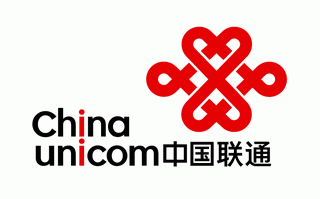 November 12, 2012 - China Unicom Profit Soars - By Zacks Investment Research
The second largest mobile operator, China Unicom (CHU - Analyst Report) announced the results of the first nine months of 2012 with earnings per share of RMB 0.23 (or 3 cents), up 27.8% from the year-ago period.
Adjusted net income surged 33.3% over the year-earlier period, to RMB 5.6 billion ($0.88 billion), on the back of strong revenue growth and higher adoption of 3G plan.
Revenue & Subscriber
Total revenue (excluding deferred fixed-line upfront connection fee) climbed 18.8% year over year to RMB 185.2 billion ($29.24 billion). Telecommunication service revenues, comprising roughly 84% of the total revenue, were RMB 156.19 billion ($24.7 billion), up 13.3% from the year-ago period.
Healthy revenue growth was owing to rapid growth of the 3G and fixed-line broadband businesses as well as strong sales of Apple Inc.'s (AAPL - Analyst Report) iPhones in spite of losing the exclusive right to distribute iPhones to China Telecom Corp. (CHA - Snapshot Report) last year.
Total revenue from the mobile business increased 22.7% year over year to RMB 122.07 billion ($19.3 billion). A large contributor to the growth was the telecommunication service with revenues of RMB 93.11 billion ($14.7 billion), up 22.7% year over year. China Unicom added 29.827 million new subscribers to reach 229.487 million at the end of the first nine months of 2012.
China Unicom's 3G business is growing at a faster pace since its introduction in October 2009 and has become the major driver of revenue growth. 3G business telecommunication service revenues were RMB 42.72 billion ($6.75 billion) in the first nine months of 2012, and accounted for 45.9% of service revenue from the mobile business. The company's total 3G subscriber base reached 66.863 million, with 26.844 million new customers added during the first three quarters of 2012.
Telecommunication service revenue from the GSM business fell 6.2% year over year to RMB 50.39 billion ($7.96 billion) driven by growing data substitution and stiff competition. Subscriber additions increased by 2.983 million to 162.624 million at the end of the third quarter of 2012.
Revenue from the fixed-line business inched up 1.9% year over year to RMB 62.48 billion ($9.9 billion). Telecommunications services revenue from the fixed-line business also rose 1.9% year over year to RMB 43.35 billion ($6.8 billion) backed by consistent growth in fixed-line broadband business.
Telecommunications service revenues from the broadband business was RMB 29.39 billion ($4.6 billion), up 12.6% from the year-ago period. China Unicom added 7 million customers during the reported period bringing the total number to 62.651 million.
The local telephone business recorded service revenue of RMB 22.38 billion ($3.53 billion), down 14.3% year over year. Erosion in fixed-line voice subscriber base continued with 3.0% decline from the year-ago period, bringing the total customer base to 92.621 million.
Expenses
Total expenses crept up 18.3% year over year to RMB 177.9 billion ($28.3 billion) due to higher selling expenses, network deployment costs, interconnection charges and depreciation charges. Selling and marketing expenses increased 20.4% year over year to RMB 25.38 billion ($4 billion) in the first three quarters of 2012, mostly due to higher promotional spending on handsets and applications.
Liquidity
China Unicom exited the first nine months of fiscal 2012 with cash and cash equivalents of RMB 12.16 billion compared with RMB 15.11 billion in the end of fiscal 2011.
Operating cash flow grew 5.3% year over year to RMB 56.33 billion in the reported period.
Our Take
China Unicom will continue to benefit from the ongoing development strategy aimed at enhancing its growth and profitability. The company expects to generate higher revenues by accelerating large-scale developments of 3G and fixed-line broadband services.
Nevertheless, high levels of marketing and promotional expenditures would continue to hurt future profitability. Further, we remain concerned about the precipitous decline in the landline business as well as intense competition in the domestic wireless market, in particular from China Mobile (CHL - Snapshot Report) and China Telecom.
We are maintaining our long-term Neutral recommendation on China Unicom. The stock retains a Zacks #3 (Hold) Rank for the short term (1-3 months).
Click here for a free trial of Zacks Investment Research.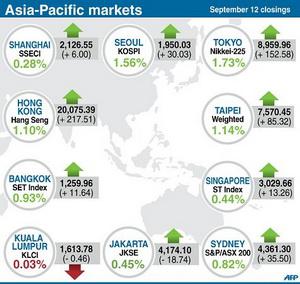 Intraday Forecasts on the Hang Seng, Nikkei 225, MSCI Singapore, ASX 200, STI, Kospi 200, MSCI Taiwan Stocks
You get short, clear forecasts for the direction throughout the trading session, most with short-term Elliott wave-labeled charts. And you get precise support and resistance points, so you always stay in control of your position risk.
November 12, 2012 - China Unicom Profit Soars - Review Entire Article Below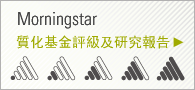 Morningstar Asia Investment Research Free Trial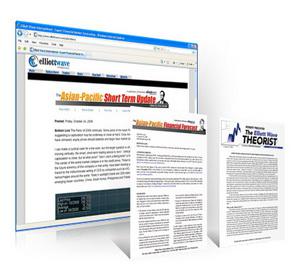 Asian-Pacific Financial Forecast

Gold Silver Alerts Reports Signals Trading
We send Buy and Sell signals, on average 30 to 50 times per month and you can easily make money in the gold and silver spot markets and commodities market with these Sell and Buy signals. It's that easy! Our gold trading signals and silver trading signals are valuable to the forex gold spot market traders and also for the long term gold investors in commodities market. We post the new gold signal every day in the users section of our web site. It will also be emailed to you, so you will not miss any signal.

Instaforex Metatrader
Voted Best Asian Broker
Forex - Gold Silver Copper Oil - Commodities - Futures - NYSE CFD's
Industry standard Metatrader platform. ECN & Standard Spread Accounts. ECN Spreads As Low as 0.10 Pips. 3 Pip Standard Account Trading Spreads. Trade Gold Silver Copper Oil and Agriculture Commodities Also. Forex Analytics Buy Sell Trade Signals. Metatrader Expert Advisors Auto-Trading & Free VPS Service. Mobile SmartPhone Metatrader Software Trading. ForexCopy Trade Copier. Forex Training Course & Videos. Instaforex TV. Trading Contests. No Minimum Opening Account Balance. Easy Deposit Withdrawl. Earn Annual Interest Paid Monthly On Your Cash Account Balance. Swap-Free Accounts Available. Easy Online Adjustable 1:1 to 1:500 Leverage. Hedging Allowed. New Account Bonus Deposits. 24 / 6 Support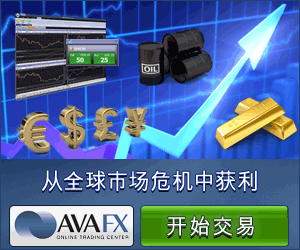 Disclosure: I am long CHL.