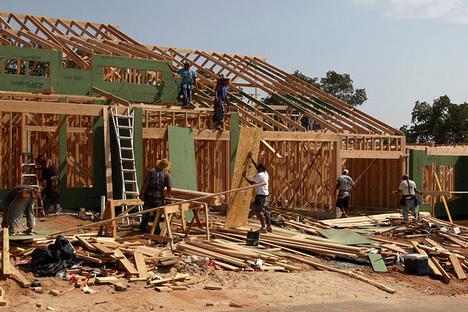 US Housing Starts Soar To 4 Year High by Zacks Investment Research
The news out of the housing sector continues to impress.
Housing starts for October soared to a 4 year high, jumping 3.6% to 894,000. That beat even the high end of the forecasters range and was the fastest increase since July 2008.
Permits fell 2.7% to 866,000 but that was coming off of a big September number. The mix is also changing. Multi-family housing units had been hot the past year but there were fewer multi-family permits in October. The single family home permits, however, rose to the highest since July 2008.
Builder Confidence Surges
The housing starts data is coming on the heels of a new 6 year high in the Builder Confidence Index. It jumped to 46 in November, which still indicates some pessimism, as it's under 50. That means more home builders see conditions as bad versus good. But the index has been up 7 straight months.
For comparison of how much sentiment has turned, the index stood at just 19 in November of 2011. There could be a positive number as soon as next month.
Mortgage rates continue to hit generational lows. Last week, the 30-year mortgage rate averaged 3.34%. Low rates mean lower monthly payments. This is aiding housing affordability.
Will housing be enough of a boost to the U.S. economy to get it out of the muddle through phase of the recovery in 2013?

Government Auctions & Bank Foreclosures
Save money on huge discounts from government auctions on real estate foreclosures, seized surplus automotive vehicles, and other high value consumer items of motorcycles, boats, smartphones, computers, electronics, jewelry, and artwork. Paypal verified. As seen and heard on CNBC, Entreprenuer Radio, eBay Radio, and Business Week.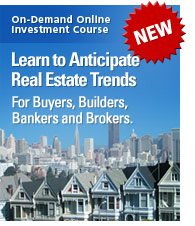 Learn to Anticipate Real Estate Trends
For Buyers, Builders, Bankers and Brokers
More than three months in the making, Learn to Anticipate Real Estate Trends. For Buyers, Builders, Bankers and Brokers is a truly one-of-a-kind, on-demand, online course that goes well beyond any of EWI's previous research on the real estate trends.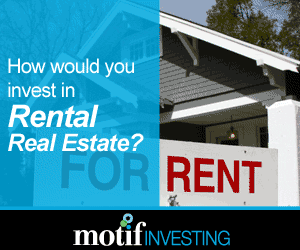 Motif Investing Ideas
Now, Easily Invest in A World Of Big Ideas
A motif is a portfolio of up to 30 stocks reflecting an investing idea. Pick an actionable idea from trends and events in our catalog. Customize a motif to your needs - add/delete stocks or change weightings. Enjoy amazing value - just one low commission and no management fees.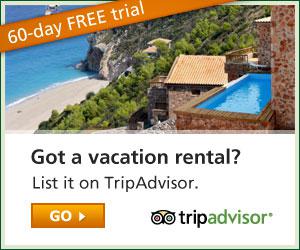 Advertise Your Vacation Rental on the World's Largest Travel Community

Foreclosures & Foreclosure Listings
Preforeclosures, Sheriff Sales, Foreclosures, Bankruptcies, FSBOs, Tax Liens, Auctions, QuickSales, Free Listing Alerts, Real Estate Courses, foreclosure investor training, HUD homes, and mortgage default help.

Free Foreclosure Lists - Foreclosure Listings
# Find the Best Real Estate Deals with Equity in Your Neighborhood. Search our Pre-Foreclosure Listings, Auction Listings and Foreclosure Listings Free for 7 Days. Bank-Owned Properties, H.U.D. Foreclosures and other Government Foreclosures are growing daily. We provide direct Bank contact info for REO's, so you can find properties first. Make Huge Real Estate Investing Profits buying Pre-Foreclosures, Real Estate Auctions, Bank REOs, and H.U.D. Homes at a 20%-50% or more Discount.
Buy and Sell Real Estate Without Paying a Broker
For Sale By Owner helps FSBO sellers sell a house, apartment, condo, or land fast with low cost, flat fee listings at MLS, yard signs, selling guides, low mortgage rates, advertising, appraisal, and title; List with no real estate agent and save money.
CompleteTax Online Federal and State Tax Preparation
Easy Tax Prep - No Papers Pens or Hassles
CompleteTax Gets You the Maximum Refund. CompleteTax guides you through your return to get you the biggest refund you're entitled to. And, when you file your taxes online with CompleteTax, you watch your federal and state refunds add up automatically as you fill out your return.

Form A Corporation, LLC or DBA

Start a business. Everything you need to start, maintain and protect your business. When starting out or forming a secondary company these filings should be considered during the initial start up. When forming a Corporation or LLC, consider what it will take to maintain your business year round. C-Corp , S-Corp , Non-Profit and Professional. Formal management structure. Ability to raise capital by issuing stock. Potential tax deductible fringe benefits. LLC's - Limited Liability Company. Simple management structure. Less paperwork; no meeting requirements. No double taxation on salaries.