Escape the Fiscal Cliff with These Dividend ETFs By Zacks Investment Research
With the fiscal cliff just a few weeks away and the two parties still at odds, the nervous investors are looking for assets that may provide refuge from the cliff. (3 ETFs to Prepare for the Fiscal Cliff)
A new report released by the White House yesterday warned that the fiscal cliff could "slow real GDP growth by 1.4% and limit consumer spending during the holiday season".
Earlier this month the Congressional Budget Office said that the cliff would drive the U.S. economy back into recession next year and result in a jump in the jobless rate to 9.1% by the end of 2013.
Though the laws will change on January 1st, their actual impact will be felt over the course of next year. But the psychological impact of the changes is already visible as the businesses have curtailed investments and investors are selling stocks ahead of the potential capital gains tax hike.
While it is most likely that the two parties will reach some agreement, it remains to be seen what kind of changes they will agree to. They may agree to change the "threshold" for high-income or take away itemized deductions. It is possible that the dividend taxes may not go up for all the investors.
In anticipation of the increase in tax rate on dividend, many investors have been selling their dividend stocks. Some companies-particularly the ones will high insider ownership-are rushing to make accelerated or special dividends this year. (MLP ETFs: Unfortunate Victims of The Fiscal Cliff)
Currently the qualified dividends are taxed at 15% top rate, same as long-term capital gains rate. If the tax cuts are not extended, long-term capital gains tax will revert to 20% but the dividends will be taxed as income, at rates up to 39.6%. Additionally, there will be a 3.8% surcharge on investment income for investors with higher incomes.
While high-quality dividend-paying stocks still represent long-term value, it is almost certain that these stocks will experience further sell-off if the tax laws become unfavorable. (Biotech ETFs: A Fiscal Cliff Safe Haven?)
For investors who are concerned about the "dividend-cliff", an attractive option is to invest in the Emerging Markets Dividend ETFs that combine the opportunity to benefit from the higher growth potential in the emerging markets with the steady flow of dividend income in addition to providing the escape from the "fiscal-cliff" issues in the US.
Here are ten reasons for investing in Emerging Markets Dividend ETFs now:
1) The stocks held by these ETFs are not/will not be affected by the fiscal cliff issues, as these are mostly held by the investors who are not impacted by the U.S. tax laws.
2) About 70% of global dividends comes from the companies outside of the U.S. and hence by focusing just on the domestic companies, the investors are losing the bigger dividend opportunity.
3) Dividend payout ratios have been on a decline in the U.S. and the trend is expected to continue. Further, high corporate tax rates in the U.S. act as a disincentive to the large multinational corporations to repatriate their profits from international operations.
4) Emerging markets currently represent about one-third of global GDP and their share will continue to grow in the coming years. As such they ought to be a part of any investment portfolio.
5) The IMF projects that the emerging economies will grow at 5.6% in 2013, versus 1.5% growth for the developed economies and hence investment in emerging markets companies provides greater chances of capital appreciation.
6) These markets have low correlations with the developed markets and thus provide diversification benefits to the portfolio.
7) The emerging markets companies often offer a higher rate of dividend yield compared with the domestic companies.
8) Some of the U.S. stocks/sector ETFs that are high dividend payers have become expensive compared with the broader market, as the yield-starved investors poured money into them in the last 2-3 years.
9) If the U.S. actually goes over the cliff, the economy would fall into a recession next year, whereas many other countries-especially the ones with a high level of domestic consumption--will continue to grow unaffected by the global headwinds.
10) The largest and most important emerging economy-China-finally seems to be bottoming out.
WisdomTree Emerging Markets Equity Income Fund (NYSEARCA:DEM)
DEM tracks the WisdomTree Emerging Markets Equity Income Index, which is a fundamentally weighted index that measures the performance of the high dividend yielding stocks in emerging markets. The fund has currently has more than $4.5 billion in assets under management and charges 63 basis points annually for operating expenses.
The funds assigns heaviest weight to Financials (26.7%), followed by Energy (18.5%) and Materials (18.2%).
In terms of country allocations, Taiwan is at the top (20.5%), followed by China (15.6%), Russia (13.2%) and Brazil (11.9%). Its annual dividend yield is 3.64% versus average US dividend yield of less than 2%.
SPDR S&P Emerging Markets Dividend ETF (NYSEARCA:EDIV)
EDIV tracks S&P Emerging Markets Dividend Opportunities Index, consisting of dividend paying securities of 100 publicly-traded companies in emerging markets. The ETF was launched in February last year and has so far attracted $321 million in assets.
Currently, it is heaviest weighted in financials (21.8%), followed by Materials (20.3%) and Telecom (18.1%). Country weights for the top three are Brazil (18.8%), Taiwan (14.1%), and Poland (10.0%).
The expense ratio for this fund is 0.59%, and it pays out a very attractive dividend yield of 6.01%.
Emerging Markets Dividend Index Fund (NYSEARCA:DVYE)
This ETF introduced very recently (February 24, 2012), is designed to compete with the popular WisdomTree ETF mentioned above by providing a lower cost alternative to the investors, while fulfilling similar investment objective.
The fund seeks to replicate the Dow Jones Emerging Markets Select Dividend Index. This fund is less exposed to the Financials (14.6%) compared to DEM, with top weighting assigned to Industrials (17.7%) and Telecom (15.4%).
Taiwan leads the country allocation with 22.6% weight, followed South Africa (10.5%) and by Turkey (9.6%). The fund holds 101 stocks and thus focuses on a smaller group of companies compared with DEM (293 holdings).
The underlying stocks are selected on the basis of dividend yield. The ETF currently charges 0.49% to the investors. The adviser to the fund has agreed to waive a part of its management fee to limit the expense ratio at this level through the end of December 2014.

Futures Trading Signals
ETF, Futures and CFD Trading Signals Swing & Day Trading Signals. Features & Benefits. ETF's, Futures and CFD Trading Signals. Entry & Exit Levels. Holding Times from 1Hour - Several Days. Trading instruction, learn as you trade. Consistent potential profits. 100% technical analysis - No bias. Index, Sector & Commodity Trades. Strict Risk/Reward Ratios. Daily Pre-Market Videos. 4-10 Trades per Month. Bi-Weekly Reports on indexes and gold. Help Improve Your Current. Trading Skills. Live Trading Alerts throughout Session. Low Draw Down Levels. Portfolio Trading Alerts (Intraday/Swing). Email Trading Support.

Portfolio Prophet Exchange Traded Funds Trade Alert Software
The Portfolio Prophet is our premium trade alert software for quickly & easily adding Exchange Traded Funds (ETFs) to your trading portfolio. The Portfolio Prophet alerts you whenever a new trade is setting up; then, it follows the trade to completion, so you'll know exactly when to change your stop orders which "lock in" profit. You can even customize it based on your risk tolerance - aggressive, moderate, or conservative. As an added bonus, you also get the complete Portfolio Prophet home study course, which teaches you the details behind the trading logic, so you'll know exactly what's going on, no matter what happens in the markets. There's also a quick start guide, and full-color reference manuals that summarize everything taught in the course. We don't know of any other ETF program that's faster and easier to trade than the Portfolio Prophet.

By Wall Street Cheat Sheet
At last, a trading system that buys the right ETFs at the right time, time after time! By combining the power of Exchange Traded Funds with professional sector rotation, you can ride the bull instead of getting trampled by the herd, reduce your risk and consistently profit by following the "big money" into the most profitable sectors in the world.
What Is An Exchange Traded Fund?
An exchange-traded fund or ETF is an investment vehicle traded on stock exchanges, much like stocks or bonds. An ETF holds assets such as stocks, bonds, or futures. Institutional investors can redeem large blocks of shares of the ETF (known as "creation units") for a "basket" of the underlying assets or, alternately, exchange the underlying assets for creation units. This creation and redemption of shares enables institutions to engage in arbitrage and causes the value of the ETF to approximate the net asset value of the underlying assets. Most ETFs track an index, such as the Dow Jones Industrial Average or the S&P 500.

Gold Newsletter
USA & Canadian Gold ETF Trading Strategies and Signals
High probability stock, index, sector, commodity, bond, & currency ETF trade alerts. US trading signals, Gold & Silver - GLD, SLV, Gold Stocks - GDX, Crude Oil - USO, Natural Gas - UNG, Index Trading - DIA, SPY, Bonds, Foriegn Investments US & Canadian Stocks. Canadian trading signals, Gold & Silver - CEF.A, Gold Stocks - HGU, HGD, Crude Oil - HOU, HOD, Natural Gas - HNU, HND, Index Trading - XIU, HXU, HXD, Bonds, Foriegn Investments, US & Canadian Stocks.
An ETF is Like a Mutual Fund and a Closed End Fund
An ETF combines the valuation feature of a mutual fund or unit investment trust, which can be purchased or redeemed at the end of each trading day for its net asset value, with the tradability feature of a closed-end fund, which trades throughout the trading day at prices that may be substantially more or less than its net asset value. Closed-end funds are not considered to be exchange-traded funds, even though they are funds and are traded on an exchange. ETFs have been available in the US since 1993 and in Europe since 1999. ETFs traditionally have been index funds, but in 2008 the U.S. Securities and Exchange Commission began to authorize the creation of actively-managed ETFs.
ETF, Exchange Traded Funds Research, ETF Investing
ETF Screener with Lowest Price-to-Fair Value, Most Heavily Traded, and YTD Top Performers. ETF Tools with ETF Performance Table, ETF Analyst Picks, ETF Valuation Quickrank, Cost Analyzer ETF, and ETF Analyst Reports. ETF Discussion Boards and Free ETF Newsletter.

Exchange Traded Funds Buy Sell Picks
EWI's Wayne Stough adds another Flash opportunity service to the line-up: ETFs By Elliott Wave International. Every trader at times wishes they could pick the brain of a pro that has "pulled the trigger" on real-money trades before. EWI Director of Analysis Wayne Stough is one of these pros. For several years, he's been alerting his Flash service subscribers to opportunities in futures markets. And now, there is a new addition to the Flash service line-up: ETF Opportunity Flash. We caught up with Wayne in his office and asked him a few questions.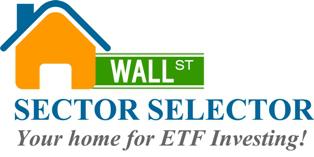 Wall Street Sector Selector
Free email newsletter. John Nyaradi is Publisher of Wall Street Sector Selector: Professional ETF Trading, an online publication specializing in news, analysis and information regarding exchange traded funds. John's writes a weekly column for Investor's Alley, a widely read internet site, and his investment articles have appeared in many online publications including Dow Jones Market Watch, Trading Markets, Money Show, Yahoo Finance, Investors Insight, Fidelity, SeekingAlpha, ETF Daily News, iStock Analyst and many others.

Market Timing Signals & ETF Sector Rotation Investment Newsletter
The strategy behind the Sector Timing Report is a process of continuous upgrading your investment holdings to maximize portfolio returns. Our upgrading strategy works because as economic and market conditions change, new sector leaders rise to the top of our proprietary sector scoring system. We buy these top ranked sectors and hold them for as long as they outperform their sector peers. When a holding starts to drop in rankings we sell it and move on the the next hot sectors in the market. Rebalancing our holdings monthly keeps us in the latest leadership sectors at all times.