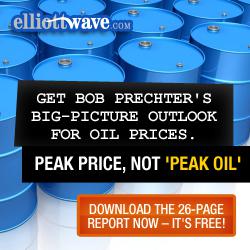 Special Report: Picking the Right Peak
See Below for Our List of Top Bio-Energy Investment Stocks
November 13, 2012 - Gas Price Crash: Will the "Pump Slump" Continue? By Elliott Wave International Energy Specialty Service
For the better part of 2012, the stubbornly steep price of gasoline had been a source of all-out road rage. I myself came to call any fuel dispensaries by one single name: "Blow a GAS-ket station." But a few weeks ago, gas prices began to fall -- and now, according to a string of Dec. 10 news items, the pump pain may finally be over:
"Gas Prices Dropping Dramatically." (ABC News)
"Gas prices tumble almost 10 cents a gallon in 3 weeks" (NBCNews.com)
According to the Lunberg Survey of fuel prices, gasoline prices have fallen 46.06 cents per gallon since early October -- 9 consecutive down weeks! "This has been a true gas price crash." (CNN)
So, we whose vehicles are not fueled by flying reindeer want to know: Are they right? Is this a "true" gas prices crash OR a temporary flash in the pan?
Well, on Dec. 10, Elliott Wave International's Energy Specialty Service covered all of its bases in a complete, wall-to-wall treatment of all gasoline related markets; namely, unleaded gasoline and crude oil.
For each market, Energy Specialty Service utilized Elliott wave analysis, plus an arsenal of other technical analysis tools like Relative Strength Index, volume, and sentiment figures.
Here we have an exclusive look at 3 of the charts included in the Dec. 10 Energy Specialty Service daily forecasts:
Chart 1: NY Harbor RBOB Gasoline, 180-minute chart since Nov. 2012. Main takeaway: Energy Specialty Service identifies a "key" level that prices MUST stay below in order to support the case that a lasting downtrend has begun.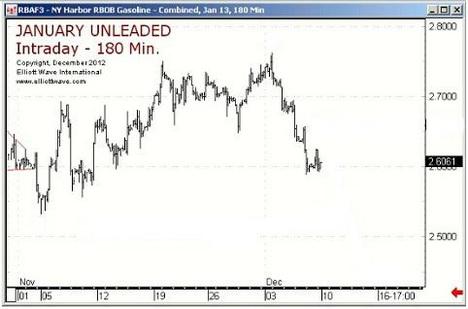 Chart 2: NYMEX Unleaded, daily since March 2012 versus Relative Strength Index. Main takeaway: Extremely high RSI readings often coincide with price peaks, while extremely low RSI readings coincided with price bottoms.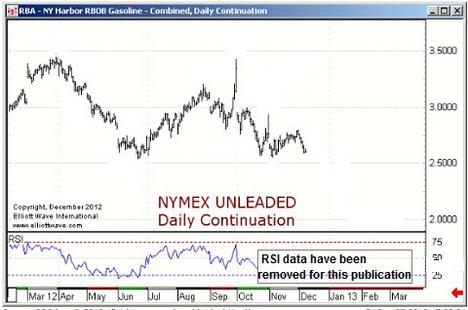 As the following diagram from the US Energy Information Administration (eia) website shows, the majority of the price-pump pie comes from the cost of crude oil.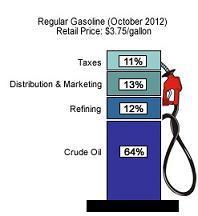 Chart 3: So, on that note, Energy Specialty Service shows you several labeled price charts of NYMEX (and BRENT) crude oil, including this one below: This chart shows crude oil prices vs. total volume and open interest. The takeaway: Rising levels of open interest correlate with price peaks, while falling levels of open interest correlate with price bottoms.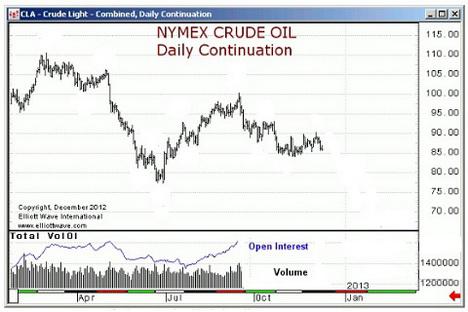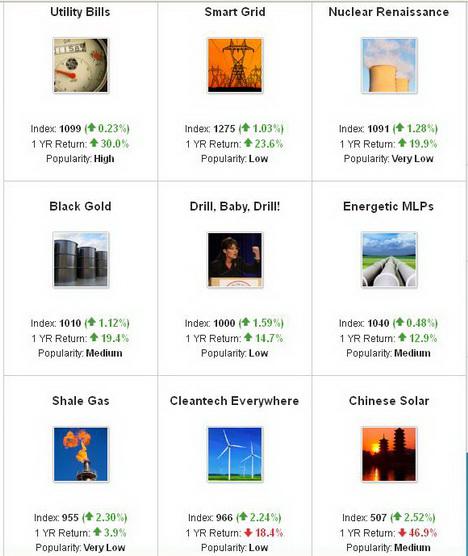 Energy Ideas and Themes Investing with Motif
A Motif is a portfolio of up to 30 stocks reflecting an investing idea. Pick an actionable idea from trends and events in our investing catalog. Customize a motif to your needs by adding deleting stocks or change portfolio weightings. The new easy low-risk high-profit way to invest in all types of new and old global energy stocks.

"Commodity Code" Oil Gold Silver AutoTrade Metatrader Expert Advisor
The commodity code is a 3 level system. Level 1: The Commodity Code Trading Station Gathers Gold, Oil and Silver quotes directly from the banks. It identifies the common patterns when the big banks are moving the price significantly. Level 2: Commodity Code analyizes the pattern and the signals and decides if there is a profitable low-risk high-reward trading opportunity to apply it. Level 3: The approved signal reaches your Metatrader terminal instantly, opening the profitable trade for you on autopilot.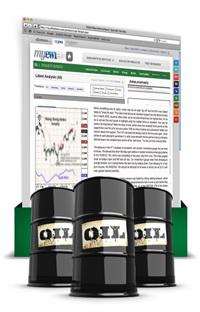 Elliott Wave Energy Futures Forecasts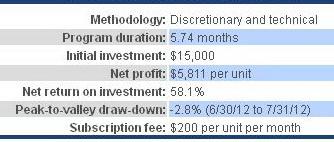 WorldCupAdvisor - Trade with the Pros
Minimum Opening Deposit: USD 15,000.00
Talented professionals from around the world display their live futures and forex trading accounts in real time on WCA and allow subscribers to follow their activity. You can follow the trading of any WCA lead account automatically in your own account with World Cup AutoTrade service.

Oil and Gold Newsletter
USA & Canadian Gold ETF Trading Strategies and Signals
High probability stock, index, sector, commodity, bond, & currency ETF trade alerts. US trading signals, Gold & Silver - GLD, SLV, Gold Stocks - GDX, Crude Oil - USO, Natural Gas - UNG, Index Trading - DIA, SPY, Bonds, Foriegn Investments US & Canadian Stocks. Canadian trading signals, Gold & Silver - CEF.A, Gold Stocks - HGU, HGD, Crude Oil - HOU, HOD, Natural Gas - HNU, HND, Index Trading - XIU, HXU, HXD, Bonds, Foriegn Investments, US & Canadian Stocks.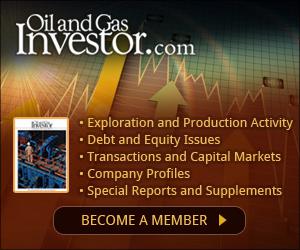 Oil and Gas Investing
Oil and Gas Investor is your complete source for information about the financial world of oil and gas. An interactive, searchable version of Hart Energy Publishing's Oil and Gas Investor Magazine, this site also provides you with online content from OGI This Week and A&D Watch. In addition to providing daily analysis of trends and industry events, our editors interpret the news to highlight opportunities for you, whether your company explores for petroleum or provides finance, capital and advisory services to oil and gas operators.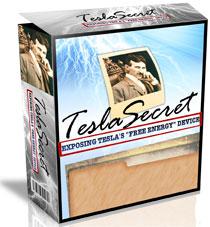 Nikola Tesla Secret - Exposing Tesla's "FREE Energy" Device
Discover How to Use a 100 Year Old Device to Generate FREE Electricity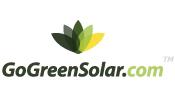 Buy Solar Panels Photovoltaic Solar Power DIY Solar for Home Energy
GoGreenSolar is your trusted source for solar panels, wind turbines, LED lights, and energy efficiency. Let us help you go green today! Green energy makes economic sense. Millions of jobs can be created, while saving our economy trillions of dollars! The environment will thank us. By embracing green energy we can clean up the air we breathe and reduce the impact fossil fuel based energy has on our world. Green energy has a social benefit. Billions of people around the world still have no access to basic electricity. When green energy goes mainstream with economies of scale, everyone will have access to clean, reliable, efficient renewable energy.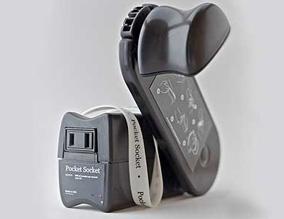 Human Powered Electricity Generators by K-Tor
The Pocket Socket a hand-cranked generator that provides electrical power on the go! It is perfect for anyone who needs to charge a portable electronic device immediately, but does not have access to a wall outlet. From the business traveler to outdoor enthusiast, commuting student to emergency personnel, the Pocket Socket is a great eco-friendly source for emergency backup power. Fully functional anytime, anywhere, it lets you charge a wide variety of electronic devices, including, but not limited to, your cell phone, mp3 player, camera, GPS, or tablet. If you need an adapter included to convert to European two pin standard from US, please let us know. Size: 2.5 x 2.25 x 6.875 inches Weight: 14oz. Power Output: 10W 120V DC @2Hz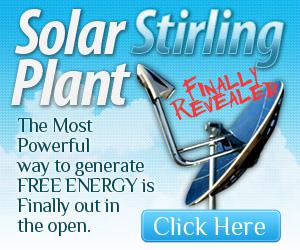 Solar Powered Stirling Engine to Generate Free Energy and Electricity
The Stirling Engine was created in 1816 by Robert Stirling a Scottish Inventor and is a fueless engine that re-generates its own power and provides free power generation capabilites. You may not have heard about it because global energy companies don't want you to know about it so they can make more profits. It's powered by heat differentials, and one of the most efficient ways to power a Stirling Engine is from the Sun. This is the most efficient Stirling Engine Power Plant we've seen yet.

Total Power Solution for Every Battery Need
We offer rechargeable batteries and chargers that are made with industry leading technologies, and the most cost effective manufacturing process. In addition, we offer you a wide spectrum of valuable information on batteries and chargers for your in-depth understanding of the battery world. Our high quality customer service are specially designed and dedicated to offer you a secure, friendly, convenient, private, and informed shopping experience. With our own direct manufacturing of top-quality rechargeable batteries and chargers, we are committed to providing the best battery products and service to you at the most attractive prices. You can easily realize 40-80% saving from the price at retail stores.
How To Make Biodiesel Fuel At Home

Biodiesel Fuel Chemical Solar Supplies Alternative Energy Store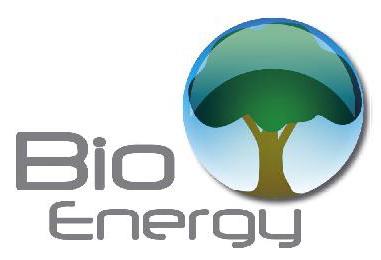 Top BioEnergy Companies
Click the bioenergy company links below to review their operations description along with fundamental and technical analysis from Google Finance.
Abengoa Bioenergy, Amyris, BlueFire Renewables, BP Biofuels, Cargill, Ceres, Chevron, Codexis, Cosan, Coskata, DuPont Cellulosic, Dynamic Fuels, Elevance Renewable Sciences, Enerkem, Fulcrum Bioenergy, Genencor, Genomatica, Gevo, Honeywell's UOP, KiOR, LS9, Mascoma, Monsanto, Neste Oil, Novozymes, OriginOil, Petrobras, POET, Rentech, Shell, Solazyme, Waste Management