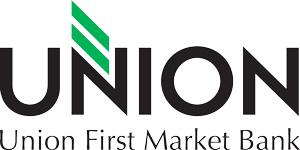 This week our free weekly stock pick comes from our "Profit Rockets" Stock Picks Service. The financial services sector is performing well, and we expect it to continue making Union First Market Bank an excellent low-risk high-reward buy long stock pick this week. UBSH currently has a 12.8 PE ratio and a 2.90% dividend yield.
Buy Long Union First Market Bank - UBSH
Buy Entry: 15.63 to 16.67
Stop-Loss: 15.21
Take Profit Areas: 17.61 to 17.62, 18.34 to 18.44
Trade Management: Use ATRStop as a trailing take profit stop in case of extended gains and or hold long-term with its 2.90% annual dividend yield.
On January 8, Zacks Investment Research upgraded Union First Market Bankshares Corporation (NASDAQ:UBSH) to a Zacks Rank #1 (Strong Buy).
Union First has been witnessing rising earnings estimates on the back of strong third-quarter 2012 results. Moreover, this well-known provider of banking and related financial services to retail and commercial customers delivered positive earnings surprises in 9 of the last 10 quarters. The long-term expected earnings growth rate for this stock is 12.0%.
Union First reported third-quarter results on October 22. Earnings per share came in at 37 cents, surpassing the Zacks Consensus Estimate and year-ago earnings of 33 cents by 12.1%. Results benefited from an improved fee income, partly offset by higher expenses and a decline in net interest income.
The company's net interest income fell 1.7% year over year to $38.8 million. However, non-interest income totaled $15.6 million, jumping 36.3%, driven by higher other service charges, commissions and fees along with gains on sale of loans. Non-interest expenses soared 11.1% to $38.3 million, mainly due to higher salary and compensation costs.
Credit quality continued to improve at Union First. Provision for loan losses plummeted 33.3% from the prior-year quarter to $2.4 million. Similarly, as of September 30, 2012, nonperforming assets were 2.29% of total loans, down 79 basis points from the prior-year quarter.
Following strong third-quarter results, Union First also increased its quarterly dividend to 12 cents per share. This reflects a 20% increase over the prior-quarter and a 71% jump over the prior-year quarter.
The Zacks Consensus Estimate for 2012 increased 7.9% to $1.36 per share over the last 90 days. For 2013, the Zacks Consensus Estimate jumped 9.9% to $1.33 per share over the same time frame.
Click Here for a Free Trial of the "Profit Rockets" Stock Pick Service
Disclosure: I have no positions in any stocks mentioned, but may initiate a long position in UBSH over the next 72 hours.