Mid Cap ETFs Leading the Market in 2013 by Zacks Investment Research
Many investors overlook mid-caps when it comes to their investing decisions. These securities are considered too big and safe for those seeking volatile small cap exposure, while they are often considered too risky and uncertain for those who want the stability of mega caps.
Thanks to being in this no man's land, mid cap ETFs are often less popular than their small or large cap cousins which have managed to establish a stronger asset base. However, this has clearly been to investors' detriment as of late, as mid cap ETFs have been soaring higher, and are arguably leading the market in 2013 (see Mid Cap ETF Investing 101).
These middle of road securities, as represented by the benchmark S&P 400 Midcap Index, are now at all-time highs, something that cannot be said for other, more popular indexes like the DJIA, Nasdaq-100, or even the S&P 500. While it is true that small caps have also been soaring and are approaching their all-time highs as well, mid caps could arguably be a better play in today's environment, as they are safer and could be better positioned if more political issues creep into the picture.
With this trend in mind, investors may want to consider cycling into mid caps at this time, in order to obtain a nice momentum play as we go further into 2013. Fortunately for those who want some broad exposure to this segment, there are a host of quality ETF options available, a few of which we have highlighted below for those who want to take a closer look at this often overlooked, but surging, corner of the market:
Broad Mid Cap ETFs
Most of the ETFs fall into this category and account for the vast amount of assets in the space. These including the following ETFs, among others:
iShares Core S&P Mid-Cap ETF (NYSEARCA:IJH)
SPDR S&P MidCap 400 ETF (NYSEARCA:MDY)
iShares Russell Midcap Index Fund (NYSEARCA:IWR)
Vanguard Midcap Index Fund (NYSEARCA:VO)
Style ETFs in the Mid Cap Space
Mid caps also offer up options in the 'style' world, giving access to value and growth stocks in this market cap level (read Focus on Earnings with These ETFs). Growth stocks are generally higher beta stocks that have better growth prospects, while value are less volatile and usually have higher yields on average. Some options in this space include:
iShares Russell Midcap Value Index Fund (NYSEARCA:IWS)
iShares S&P MidCap Value ETF 400 Value (NYSEARCA:IJJ)
Vanguard Mid-Cap Value ETF (NYSEARCA:VOE)
iShares Russell Midcap Growth Index Fund (IWP - ETF report)
iShares S&P MidCap 400 Growth (IJK - ETF report)
Vanguard Mid-Cap Growth (VOT - ETF report)
More Exotic Mid Cap ETFs
If bifurcating mid caps into growth and value doesn't appeal to you, there are still other options that can provide excellent exposure to the mid cap space with a potentially more unique approach (see 11 Great Dividend ETFs). These ETFs tend to cost a bit more than their more 'traditional' cousins, but they can potentially offer up a better exposure profile:
WisdomTree MidCap Dividend ETF (NYSEARCA:DON)
First Trust MidCap Core AlphaDEX Fund (NASDAQ:FNX)
WisdomTree MidCap Earnings ETF (NYSEARCA:EZM)
This list above only begins to scratch the surface of all the mid cap ETF options that are available to investors. No matter though, as any of these picks should be able to play off the market cap level's solid momentum and could make for interesting picks for investors who have more or less forgotten about the space until now.
Click Here for a Free Trial of Zacks Investment Research

Exchange Traded Funds Buy Sell Picks
EWI's Wayne Stough adds another Flash opportunity service to the line-up: ETFs By Elliott Wave International. Every trader at times wishes they could pick the brain of a pro that has "pulled the trigger" on real-money trades before. EWI Director of Analysis Wayne Stough is one of these pros. For several years, he's been alerting his Flash service subscribers to opportunities in futures markets. And now, there is a new addition to the Flash service line-up: ETF Opportunity Flash. We caught up with Wayne in his office and asked him a few questions.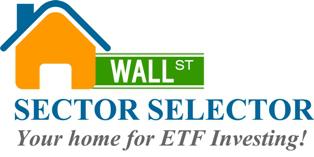 Wall Street Sector Selector
Free email newsletter. John Nyaradi is Publisher of Wall Street Sector Selector: Professional ETF Trading, an online publication specializing in news, analysis and information regarding exchange traded funds. John's writes a weekly column for Investor's Alley, a widely read internet site, and his investment articles have appeared in many online publications including Dow Jones Market Watch, Trading Markets, Money Show, Yahoo Finance, Investors Insight, Fidelity, SeekingAlpha, ETF Daily News, iStock Analyst and many others.

Market Timing Signals & ETF Sector Rotation Investment Newsletter
The strategy behind the Sector Timing Report is a process of continuous upgrading your investment holdings to maximize portfolio returns. Our upgrading strategy works because as economic and market conditions change, new sector leaders rise to the top of our proprietary sector scoring system. We buy these top ranked sectors and hold them for as long as they outperform their sector peers. When a holding starts to drop in rankings we sell it and move on the the next hot sectors in the market. Rebalancing our holdings monthly keeps us in the latest leadership sectors at all times.

Futures Trading Signals
ETF, Futures and CFD Trading Signals Swing & Day Trading Signals. Features & Benefits. ETF's, Futures and CFD Trading Signals. Entry & Exit Levels. Holding Times from 1Hour - Several Days. Trading instruction, learn as you trade. Consistent potential profits. 100% technical analysis - No bias. Index, Sector & Commodity Trades. Strict Risk/Reward Ratios. Daily Pre-Market Videos. 4-10 Trades per Month. Bi-Weekly Reports on indexes and gold. Help Improve Your Current. Trading Skills. Live Trading Alerts throughout Session. Low Draw Down Levels. Portfolio Trading Alerts (Intraday/Swing). Email Trading Support.

Portfolio Prophet Exchange Traded Funds Trade Alert Software
The Portfolio Prophet is our premium trade alert software for quickly & easily adding Exchange Traded Funds (ETFs) to your trading portfolio. The Portfolio Prophet alerts you whenever a new trade is setting up; then, it follows the trade to completion, so you'll know exactly when to change your stop orders which "lock in" profit. You can even customize it based on your risk tolerance - aggressive, moderate, or conservative. As an added bonus, you also get the complete Portfolio Prophet home study course, which teaches you the details behind the trading logic, so you'll know exactly what's going on, no matter what happens in the markets. There's also a quick start guide, and full-color reference manuals that summarize everything taught in the course. We don't know of any other ETF program that's faster and easier to trade than the Portfolio Prophet.

By Wall Street Cheat Sheet
At last, a trading system that buys the right ETFs at the right time, time after time! By combining the power of Exchange Traded Funds with professional sector rotation, you can ride the bull instead of getting trampled by the herd, reduce your risk and consistently profit by following the "big money" into the most profitable sectors in the world.
What Is An Exchange Traded Fund?
An exchange-traded fund or ETF is an investment vehicle traded on stock exchanges, much like stocks or bonds. An ETF holds assets such as stocks, bonds, or futures. Institutional investors can redeem large blocks of shares of the ETF (known as "creation units") for a "basket" of the underlying assets or, alternately, exchange the underlying assets for creation units. This creation and redemption of shares enables institutions to engage in arbitrage and causes the value of the ETF to approximate the net asset value of the underlying assets. Most ETFs track an index, such as the Dow Jones Industrial Average or the S&P 500.

Gold Newsletter
USA & Canadian Gold ETF Trading Strategies and Signals
High probability stock, index, sector, commodity, bond, & currency ETF trade alerts. US trading signals, Gold & Silver - GLD, SLV, Gold Stocks - GDX, Crude Oil - USO, Natural Gas - UNG, Index Trading - DIA, SPY, Bonds, Foriegn Investments US & Canadian Stocks. Canadian trading signals, Gold & Silver - CEF.A, Gold Stocks - HGU, HGD, Crude Oil - HOU, HOD, Natural Gas - HNU, HND, Index Trading - XIU, HXU, HXD, Bonds, Foriegn Investments, US & Canadian Stocks.
An ETF is Like a Mutual Fund and a Closed End Fund
An ETF combines the valuation feature of a mutual fund or unit investment trust, which can be purchased or redeemed at the end of each trading day for its net asset value, with the tradability feature of a closed-end fund, which trades throughout the trading day at prices that may be substantially more or less than its net asset value. Closed-end funds are not considered to be exchange-traded funds, even though they are funds and are traded on an exchange. ETFs have been available in the US since 1993 and in Europe since 1999. ETFs traditionally have been index funds, but in 2008 the U.S. Securities and Exchange Commission began to authorize the creation of actively-managed ETFs.
ETF, Exchange Traded Funds Research, ETF Investing
ETF Screener with Lowest Price-to-Fair Value, Most Heavily Traded, and YTD Top Performers. ETF Tools with ETF Performance Table, ETF Analyst Picks, ETF Valuation Quickrank, Cost Analyzer ETF, and ETF Analyst Reports. ETF Discussion Boards and Free ETF Newsletter.