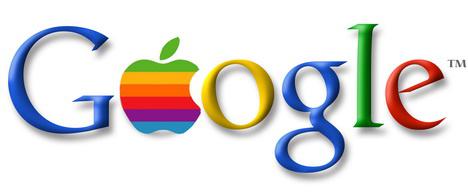 January 23, 2013 - Is Google the New Apple? by Zacks Investment Research
Google more than exceeded analysts' expectations last night reporting Q4 earnings of $8.62 compared to $8.22 the year prior. Excluding items but including Motorola Home, the company earned $10.59 per share, up from $9.50 a share in the year-earlier period.
Google is treating their Motorola Home unit as a "discontinued business," but is hinting on something big coming in the Smartphone world from their Motorola Mobile side.
Speculation is rampant about the "Google X Phone" and rumors of its capabilities range from being made virtually unbreakable with a ceramic case, having a bendable screen and even advanced gesture recognition technology.
I have been talking about the first true premium "Google phone," where hardware and software are melded together in perfect harmony in an extremely powerful and sexy form factor. The new phone could come as early as May.
If this phone is a true game changer (which is a long shot), Google would not only control the internet, but the Smartphone world as well (android is the #1 Smartphone operating system)… It certainly seems to me that the company's momentum is building, even if digital ad prices have come down.
An amazing new device might help Google be the first to effectively capture mobile ad revenue as other competitors like Facebook are trying so desperately to do.
After the 5% pop this morning, Google's market cap is close to $245 billion, with a little over 328 million shares outstanding. Apple watchers on the other hand are expecting modest growth in iPhone sales (some more than others with the recent bullish reports from Verizon & AT&T) as well strong results from the launch of the new iPad mini, iPad 4 and iMac product lines to drive earnings in the first quarter.
But others are saying that Apple is losing its magic. Rumors of a cheap iPhone version are being met with very mixed opinion and some might say that Apple may be diluting its brand or trying too hard to keep up by releasing new versions of their most popular items too quickly and frustrating customers.
Apple price targets have been dropping faster than iPhone calls on the Sprint network.
Apple's market cap at $474 billion is double that of Google, but they also have close to a billion shares outstanding, which means they lose $1 billion in market cap for every dollar the stock drops.
It was only a year and a half ago when Apple was trading at $315 per share. If Apple were to have a couple rough quarters and return to those levels, it would shave close to $200 billion off its market cap and put it at market cap parity with growing Google.
It's also worth mentioning that at current levels, Google trades at 18 times forward earnings (Zacks) and Apple trades at just 10 times; earnings momentum can change both of those of course.
Realize that this is just a little fun with numbers, but if Apple doesn't change its trajectory, this theory might not be that far off.
Apple looks to me like they will beat tonight and shares should at least stabilize around the $500 level or better. But I do believe that they have lost their way and will need to rethink their strategy with so much competition knocking down their door.
I also believe that Google is on the right track, but I don't know if I see them overtaking Apple's market-cap anytime soon. Do you think it's possible for Google to top Apple's market cap? More importantly, do you think Apple has lost its way or will it stand up like Rocky and see its stock make a quick comeback?
Van Tharp Institute
Investing Trading Home Study Programs & Live Seminars Workshops
Dedicated to cutting edge, high quality professional educational investing trading programs for traders and investors providing a road map for financial freedom. The finest investing trading education in the financial universe. Dr Van Tharp is one of the orginal Market Wizards, and referred to as the Traders Coach.