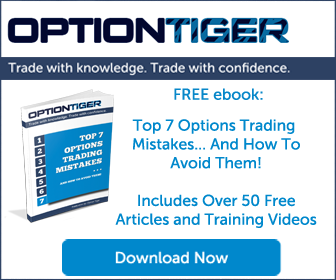 Become and Options Expert
47 Courses in 7 modules - Beginner to Mastery levels
Over 100 hours of cutting-edge video courses
Generate consistent income month after month
Strategies for bull, bear and neutral markets
Deep insights and cutting-edge strategy
Become a 360-degree investor today !!
Start with the Basics
Macroeconomic understanding of financial markets
Learn why Options are powerful instruments
Nuts and bolts of Call Options and Put Options
Time decay and Implied Volatility concepts
Option Buyer and Seller differences
Intermediate Strategies
Detailed analysis of the Option Greeks
The relationship between the Greeks and Probability
Debit spreads - Bull Call and Bear Put spreads
Credit spreads - Bear Call and Bull Put spreads
Choosing the right Option Spreads strategy
Broad Market Concepts
Learn to track and follow "Smart Money"
Become an expert on how to read stock charts
Master Technical analysis and Volume analysis
Index and ETF Trading
Understand the importance of the VIX Index
What happens during Options expiry
Advanced Strategies
Options strategies for Earnings Plays
Advanced strategies - Iron Condors and Back spreads
Time spreads - Calendars and Double calendars
Delta neutral and Non-directional strategies
Straddles and Strangles - Volatility strategies
Trade Management
Master the art of repairing "broken trades"
Risk and Trade Management
Guerilla tactics using Options
Turn losers into winners with precision adjustments
Advanced hedging tactics with Options and Futures
Strategies for busy professionals that run on auto-pilot
Finance and Macro Trades
Why is the Bond Market the most important to watch
Stocks, Bonds, ETFs, Gold, Futures, Forex and more
Learn about the "Great Bond Trade" of the decade