The Very Timely Profit Power of Selected Value Stocks
3 Unstoppable Dividend Stocks by Zacks Investment Research
There are no "sure things" in stock investing. Even companies that have been in business for decades can find themselves going under beaten by new competitors, changes in technology or just management incompetence.
But there are ways to reduce the risk. Instead of buying a company with high growth and a triple digit P/E, you could buy a more "conservative" stock.
One factor that can make a company a more conservative pick is if it pays a dividend. There's a reason some investors thought the world had ended when Apple started to pay a dividend. Some think the paying of a dividend means the end of a company's growth phase.
Basically, a dividend equals "boring."
A Dividend Is A Clue
But the dividend can be an important clue when looking for stocks.
The thinking goes that if a company pays a dividend, that is real cash that has to be sent out to shareholders. A company can't fake that. Either it has the money or it doesn't.
It's not that easy to pay a dividend every quarter, year after year, for decades. Things happen. There are recessions, bad product decisions, cycles in an industry, black swan financial events and management hi jinks.
When a company is able to do it, then, it becomes even more impressive. Take chemical giant DuPont. It has paid a dividend every single quarter since 1904. That's 434 consecutive quarters.
Apparently the only sure things in life are death, taxes and DuPont's dividend.
The Dividend Aristocrats
But there's an even higher standard than just consistent dividends. Some companies keep raising them year after year.
Standard & Poor's runs an index called the "Dividend Aristocrats." These are companies in the S&P 500 that have not only paid a dividend every year for the past 25 years but have also increased that dividend every year during that time.
Yes, that includes the Great Recession years.
In 2009 and 2010, many companies couldn't handle the pressures of the economic downturn. They might have kept their dividends, but they were slashing them or keeping them where they were at. Fewer were raising them for obvious reasons.
The number of companies in the Aristocrats fell to 42 in 2010 from 52 in 2008. That was the lowest number in the last 5 years.
But by 2012, the number had moved higher and was again at 52 companies.
3 Companies That Raised Their Dividends Again In 2013
Just because a company has raised its dividend 25 years in a row, doesn't mean it will keep doing so. But these 3 companies have already announced their 2013 increases, extending their recent streaks.
Coca-Cola
Sherwin Williams
Archer Daniels Midland
The Coca-Cola Company (NYSE:KO)
Forget about raising the dividend for 25 years in a row. What about 51 years?
On Feb 21, the world's largest beverage maker announced it was raising its dividend 10% to 28 cents a quarter. The dividend is payable on Apr 1 to shareholders of record as of March 15.
Coke has raised its dividend every year since 1963. It currently yields 2.9%.
Coca-Cola is a Zacks Rank #3 (Hold). Earnings are expected to grow 6.6% in 2013.
The Sherwin Williams Company (NYSE:SHW)
Sherwin-Williams was founded in 1866, just after the Civil War. It paid its first dividend to shareholders in 1885 and it has continued to reward shareholders ever since.
On Feb 13, Sherwin-Williams announced its 35th consecutive dividend increase. Jimmy Carter was President when that streak began.
It increased it 28% to 50 cents per share. It is payable on Mar 8 to shareholders of record as of Feb 25. It currently yields 1.3%.
Sherwin-Williams is also a Zacks Rank #3 (Hold). Earnings are expected to grow 19.2% in 2013.
Archer Daniels Midland Company (NYSE:ADM)
Archer Daniels Midland was founded in its current incarnation in 1923. The "supermarket to the world" has paid a dividend every quarter since 1932. Even the struggles of the 1930s and World War II didn't stop it from rewarding shareholders.
It has raised it every year over the last 25 years. On Feb 6, ADM announced a 8.6% increase to 19 cents per share. This is a yield of 2.4%.
Archer Daniels Midland is yet another Zacks Rank #3 (Hold) stock. But it also is expected to see double digit earnings growth of 15% in 2013. Not too shabby for a century old company.
Click here for a free trial of Zacks Investment Research.

Value Investing Stock Picks of Guru Investors
GuruFocus is dedicated to value investing. As employed by Warren Buffett, the greatest investor of all time, value investing is the only winning strategy for the long term. GuruFocus hosts numerous value screeners and research tools, and regularly publishes articles about value investing strategies and ideas. GuruFocus also publishes three newsletters: Monthly Ben Graham Net-Net, Buffett-Munger Best Bargains and Microcap Magic Formula Stocks.
What Is Value Investing?
Value investing is the selection of stocks that are priced less than their intrinsic values. Value investors are looking for stocks of companies that they think the market has undervalued. Markets overreact to good and bad news especailly in uncertain times resulting in stock price movements that do not aligned with the company's long-term fundamentals. The result is an opportunity for value investors to profit by investing when the prices are deflated. Mostly value investors use lower than average price-to-book or price-to-earnings ratios, and/or high dividend yields to purchase stocks.

Dividend Paying Stocks Generate Real Cash and Build Wealth
Intrinsic Value
Forecasting intrinsic value is very subjective. Finding and defining intrinsic value is not the same for everyone. Buy buying hopefully at low enough prices, in case the price goes lower, it won't be as severe to allow you to hold short-term to gain the long-term return.

Stock and Industry Analysis Reports Daily Technical Portfolio
Value Investing and the Difference Between Big and Small Investors
Millionaire and billionaire investors have the ability to ride out longer and deeper downtrends or bear markets in asset prices where as small investors and traders cannot so easily without losing their entire account equity. If your not one of these types of investors traders, then you should be highly considering and using stop-loss to cut your losses when they are still small and preserve your investing trading capital. Your stop-loss will depend upon how much money you can afford to lose, leverage, and other factors. Allowing for a stop-loss of 8% average for DJIA and S&P500 stocks to 15% to 20% for Nasdaq and penny stocks is maximum suggested amounts to accept.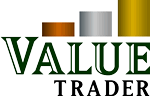 Wary Investors Have Unwittingly Created a Market-Beating Opportunity
Warren Buffett's advice, "Be greedy when others are fearful" has never been more on the mark than during today's hyper-volatile market. General investor wariness is causing a handful of terrific companies to suddenly emerge as "value stocks."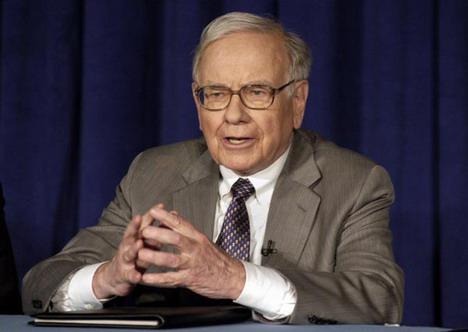 Warren Buffett Value Investing Books