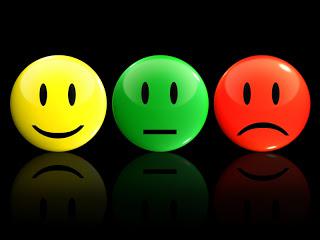 3 Sentiment Indicators Warn of a Punch to Stock Portfolios by Elliott Wave International
Warren Buffett . . . When this billionaire talks, investors listen.
And here is what he's been saying:
'If you're asking me if stocks are cheaper than other forms of investment, in my view the answer is yes. We're buying stocks now. ... We're buying them because we think we're getting good value for them.' CNBC, March 4
Some investors on the sidelines may take Buffett's sentiment as a cue to buy stocks. Then again, many individual investors have already acted: Stock fund inflows saw a big jump at the start of 2013.
Retail investors fully embraced February's bull market, looking past any threat from the sequester crisis in Washington, D.C., and buying stocks more aggressively than they have in three years, according to a sentiment index from TD Ameritrade. CNBC, March 4
Professional investors have also placed bullish bets. Mutual fund cash levels recently fell to an all-time record low of 3.3%. Some of those professionals still believe stocks have a long way to rise.
General-interest magazines are shouting "BUY!" and money managers are predicting a Dow as high as 60,000. They say there is no alternative to stocks. Elliott Wave Theorist, February 2013
Other sentiment measures also indicate extreme bullishness. One such measure offers a lesson from the past.
Short sales in the Standard & Poor's Composite 1,500 Index fell to 5.6 percent of shares available for trading in February, down from a record 12 percent during the credit crisis and the lowest ever in data compiled by Bespoke Investment Group and Bloomberg starting six years ago. The last time the number of shares borrowed and sold short approached this level, the equity gauge lost 3.3 percent in the next three months. Bloomberg Businessweek, March 4
Robert Prechter notes that, "Sentiment measures are not pinpoint indicators, but they tell you the background ..."
In a special double-issue of the Elliott Wave Theorist, he describes in vivid detail what that background is.
You can read all 22 pages and see each of the 31 charts in the latest Theorist with no obligation for 30 days. Click here to get started now.
Click here to review more Elliott Wave trading resources and software.