Moving Averages for Stocks in Uptrends by Zacks Investment Research
Moving averages would fall under the heading of 'technical analysis'. But you don't have to be a technician to use them. They're pretty plain and simple and very straight forward.
With the market still in a larger uptrend, there's no shortage of stocks trading above their moving averages. But with the recent pullback, some individual stocks saw their uptrends come to an abrupt halt.
And if the market churns around in this area for any meaningful period of time, you're likely to spot many more individual stocks breaking their trend as well.
So let's take this opportunity to look at some key moving average set-ups and what they mean.
Long-Term and Short-Term Moving Averages
Short-term moving averages help gauge the short term direction of the market while longer-term moving averages take a bigger picture view.
The 200-day moving average would be a longer-term moving average.
In general, if a stock breaks the 200-day moving average on its way down, that's generally thought to be bearish, and the longer-term trend could be turning lower.
Tons of stocks did this in 2008.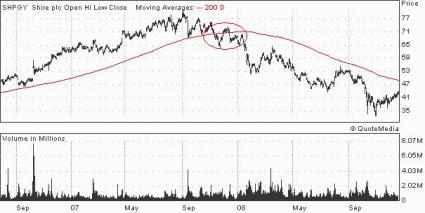 The 200-day moving average can also act as support. If a stock comes down, but stops at the major moving average and then starts moving higher from there, it can act as a firm underpinning of support for the stock. Kind of like a moving trendline.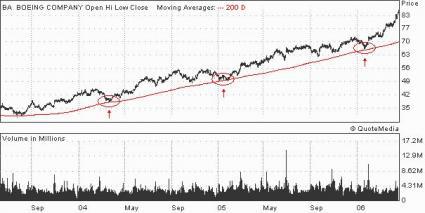 And just like breaking the 200-day moving average on the way down can often times signal a downtrend, an upside breakout thru the 200-day moving average can often times signal the beginning of a new uptrend for a stock.
The 50-day moving average can be quite useful as well. It's more of an intermediate snapshot of the price trend and is more sensitive than the longer-term 200-day.
A rising moving average with the price trading above it is bullish, while a descending moving average with the price trading below it is bearish.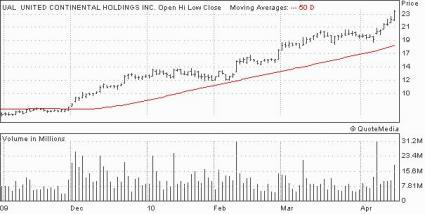 And even shorter term signals can be seen with the 10- and 20-day moving averages.
Moving average crossovers can also be valuable. When the quicker moving average (10-day for example) is above the slower moving average (20-day), this is thought to be bullish. Likewise, when the shorter-term is trading below the longer-term moving average, this is thought to be bearish.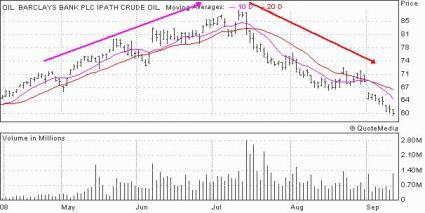 Over the last six weeks, there have been plenty of stocks that fell below their shorter-term moving averages and even their longer-term moving averages.
But there were plenty of stocks moving up, with their uptrends intact. And finding these kinds of stocks is easy to do with a stock screener.
Parameters
The screen I'm running today looks for stocks trading above their short-term and longer-term moving averages:
Current Price greater than 10-day moving average (short-term)
Current Price greater than 20-day moving average (short-term)
Current Price greater than 50-day moving average (medium-term)
Current Price greater than 200-day moving average (long-term)
And . . .
Zacks Rank equals 1
(Only Strong Buys as ranked by Zacks)
One Year Projected Growth Rate (F1/F0) greater than 0
(Positive Projected Growth Rates.)
Below are 5 stocks that are all trading above their short-term, medium-term and long-term moving averages (for 03-19-13):
( BWC ) The Babcock & Wilcox Co.
(NASDAQ:COLB) Columbia Banking System Inc.
(NASDAQ:NATI) National Instruments Corp.
( SWFT ) Swift Transportation Co.
(NYSE:XL) XL Group plc

Profit From Zacks Investment Research Earnings Estimates Revisions
Free Trial
of Zacks a leading investment research firm focusing on equities earnings estimates and stock analysis for the individual investor, including stock picks, stock screening, portfolio stock tracker and stock screeners. "Earnings estimate revisions are the most powerful force impacting stock prices" Zack Investment Research Founder Leonard Zacks, Ph.D. Mathematics M.I.T.

TradeMiner - Advanced Trading Software For Advanced Traders
TradeMiner is a new software trading tool that helps identifies trading opportunities through the use of Artificial Intelligence and brute force mathematics. What used to take days of time consuming mathematical calculations through an Excel spreadsheet is now done in a matter of seconds.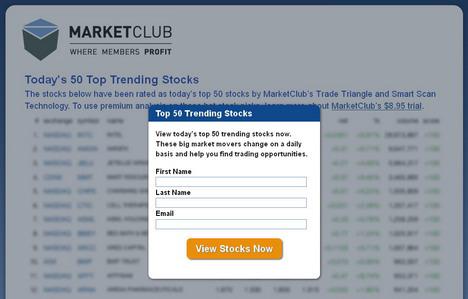 Today's 50 Top Trending Stocks
"Today's 50 Top Trending Stocks" is a list created by MarketClub's "Smart Scan" technology. It gives you an instant snapshot of the top 50 stocks with high volume, a clear direction, and lots of liquidity . . . in trading terms the strongest trending stocks. To gain access to the list only requires your First Name, Last Name and Email for instant access! This is a valuable tool for investors and traders alike.

Invest in A World Of New Big Ideas
Create a portfolio of up to 30 stocks reflecting an investing idea. Pick an actionable idea from new trends and events. Customize the portfolio to your needs. Add delete stocks and or change weightings online at any time.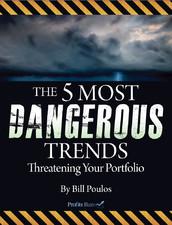 Free Copy of The 5 Most Dangerous Trends Threatening Your Portfolio
In the 5 Most Dangerous Trends Threatening Your Portfolio, financial and investing expert Bill Poulos reveals the very real threats occurring on a global scale that could have a lasting impact on your financial future.

Accurate Market, Sector, and Commodity Forecasting Using Crowd Psychology, Elliott Wave Theory, Sentiment Indicators, and other Proprietary Forecasting Tools
The Market Trend Forecast includes short, intermediate, and long-term forecasts using proprietary Elliot Wave analysis coupled with technical indicators and other pattern recognition methods as developed by David Banister, our Chief Strategist. We believe markets move based on crowd psychology and we uncover the clues and find the probabilities to help with our forecasts. Forecasts will be provided on the major U.S. and Canadian indices, some foreign indices on occasion like the Shanghai Index in China, Gold, Oil, The HUI Gold Index, Emerging Market Indexes, and various sectors of the markets.