Click Here to Watch the Video and Get it Free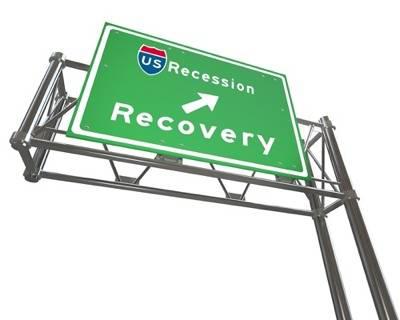 March 23, 2013 - Top ETFs for the USA Real Estate Recovery by Zacks Investment Research
Even though your house may still have a "For Sale" sign in the yard, recent U.S. housing market numbers reflect a positive long-term outlook and renewed interest from buyers. Fueled by rock-bottom interest rates for mortgages and positive economic growth factors like unemployment and GDP, real estate prices have risen 4% to 5% over the last 12 months.
That trend is likely to continue in the near term-- especially if housing data remains solid--and many investors are looking for ways to capitalize on the resurgence. For some, exchange traded funds (ETFs)could be the answer, offering an opportunity to buy into the boom with a single product that's relatively affordable and straightforward.
If you're convinced that the real estate market is finally on solid ground, here's a short list of intriguing ETFs covering real estate investment trusts (REITs) that highlight the potential and diversity of the category:
Vanguard REIT Index ETF (NYSEARCA:VNQ)
A logical place to start when considering the introduction of broad real estate holdings to your investment portfolio, the Vanguard REIT Index ETF has been touted for its solid approach to mirroring the returns of the MSCI US REIT Index. It currently holds a bucket of 108 stocks, representing a wide-spectrum of domestic companies with purchases in office buildings, hotels, and other real estate.
Established in 2004, the fund has substantial net assets in excess of $32 billion, and an ultra-competitive expense ratio of 0.10%. Up 9% since its inception, this leading real estate fund has provided a one-year performance on the plus side of 17%.
With essentially all of its asset allocation in U.S. stocks focused on the real estate sector, this ETF could be poised to supply a rewarding return against the inherent risks of real estate market fluctuation.
iShares FTSE NAREIT Mortgage Plus Capped Index Fund (BATS:REM)
For investors sold on the current stability of mortgages due to continuing low-interest rates, the NAREIT Mortgage Plus Capped Index Fund is worth a look. This fund invests net assets in excess of $1 billion in the residential and commercial mortgage real estate sector, seeking results that closely match those supplied by the FTSE NAREIT All Mortgage Capped Index.
Since its inception in May of 2007, the fund has recovered most of the losses it sustained over the first 12 months and is now down just -8.73% since inception (aftera brutal-43.20% in total returns over the first 12 months of its life at the depths of the crash). In 2012, the fund kept pace with the index at +21.90%, and is +12.51% year-to-date.
TheETF currently spreads its assets over 29 holdings, and is top-heavy with more than 70% focused on the top 10securities. It relies heavily on its top two holdings with 21.27% of net assets invested in Annaly Capital Management (NYSE:NLY) and 15.70% in American Capital Agency Corp (NASDAQ:AGNC). The fund follows a high-yield strategy (currentSEC-30 Day yieldis north of 11%)in the moderately risky mortgage finance space, and may be enticing to investors thanks to the positive climate of the mREIT market.
Schwab U.S. REIT ETF (NYSEARCA:SCHH)
A relatively young fund offered by Schwab that boasts low annual fees of 0.13%, this U.S. real estate ETF seeks to provide potential returns from both dividend income and capital appreciation. Set to track the Dow Jones U.S. Select REIT Index as closely as possible, the fund efficiently conforms to the index while providing optimal tax efficiency.
The product currently includes total net assets of $466.6 million, with allocations across 83 stocks. Just below 50% of its assets are concentrated in its top 10 holdings. With a low 5% annual turnover, this ETF'sindex demonstrates a steadier hand than most other competing funds.
The ETF's diverse real estate holdings have produced a +14.56% returnsince its inception at the start of 2011, with a current above-benchmark cumulative performance of +5.40% year-to-date. With an impressive short sample of success in mirroring its underlying index, a fund like the Schwab U.S. REIT ETF may provide a portfolio with the desired exposure to the broader market with healthy dividend opportunities.
SPDR Dow Jones Wilshire REIT ETF (NYSEARCA:RWR)
For those who put more faith in the commercial real estate market than sustained residential growth, or wish to diversify within the category, the SPDR DJ Wilshire REIT ETF is a solid option. This fund strives to follow the Wilshire REIT Index of companies operating in commercial real estate properties.
Made up of 84 securities, this fund's primary holdings are regional malls, apartments, healthcare, and office space. Launched in April 2001, the fund allocates almost half of its $2 billion in net assets to its top 10 holdings. It has posted an impressive +11.41% performance since inception, weathering the 2007 housing collapse by rebounding with a +19.44% performance over the past three years.
The fund is managed using a float-adjusted market capitalization technique, has a gross expense ratio of 0.25%, and a steady annual turnover rate of 7%.
Final Thoughts
While many Americans with homes on the market may benefit from the recent real estate upswing, ETFs provide a path for a wide range of investors to profit. Whether you're considering an ETF that mirrors the broadest index or one that's more focused, now could be a good time to talk to your financial advisor about adding a real estate ETF to your portfolio.
Click Here for a Free Trial of Zacks Investment Research

Short Sales,and Property Foreclosures
Discover how to start cashing 6 figure checks on short sales, in ANY market of the country . . . without EVER leaving your home . . . and with NO Risk and NO Downpayments. And without EVER using your own credit, and with no previous experience or working capital needed.

Government Auctions & Bank Foreclosures
Save money on huge discounts from government auctions on real estate foreclosures, seized surplus automotive vehicles, and other high value consumer items of motorcycles, boats, smartphones, computers, electronics, jewelry, and artwork. Paypal verified. As seen and heard on CNBC, Entreprenuer Radio, eBay Radio, and Business Week.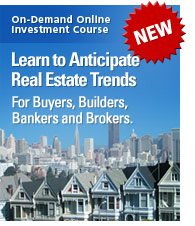 Learn to Anticipate Real Estate Trends
For Buyers, Builders, Bankers and Brokers
More than three months in the making, Learn to Anticipate Real Estate Trends. For Buyers, Builders, Bankers and Brokers is a truly one-of-a-kind, on-demand, online course that goes well beyond any of EWI's previous research on the real estate trends.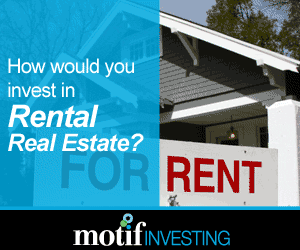 Motif Investing Ideas
Now, Easily Invest in A World Of Big Ideas
A motif is a portfolio of up to 30 stocks reflecting an investing idea. Pick an actionable idea from trends and events in our catalog. Customize a motif to your needs - add/delete stocks or change weightings. Enjoy amazing value - just one low commission and no management fees.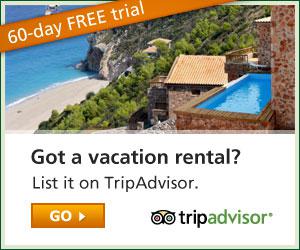 Advertise Your Vacation Rental on the World's Largest Travel Community