Buy Sell Signal Trade Plans for Crude Oil Futures
We hand-pick and call two very successful Forex markets (EURUSD and EURJPY) and two high-performing Futures markets (Crude Oil and Russell eMini) during the week, Monday through Friday. Specifically, here's the schedule: At 8:30 EST, we begin trading two Forex markets; EURUSD and EURJPY. At 8:50 EST, we begin trading Crude Oil Futures. At 9:30 EST, we begin trading our Russell eMini trade plan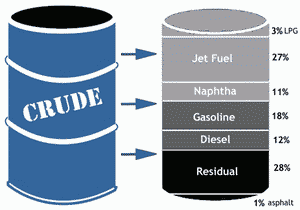 4 Ways to Short Oil with ETFs by Zacks Investment Research
Oil production in North America is booming, and it is now beginning to have a huge impact on global hydrocarbon markets. In fact, some believe that the U.S. will eventually overtake Saudi Arabia and Russia as the world's biggest producer of the key commodity, with some calling for the surge to happen by the end of the decade.
This push towards energy self-sufficiency is largely thanks to the combination of fracking and oil shale, as previously unobtainable supplies are now being unlocked with relative ease. The amounts are so impressive that the International Energy Agency recently declared the production surge as a 'supply shock' that is causing 'ripple effects through all aspects of the oil industry'.
The Paris-based organization also stated that this positive supply shock could be as 'transformative for the oil industry as was the rise of Chinese demand during the last 15 years'. So clearly, analysts and investors should take note of this incredible supply trend and its potentially far-reaching impact on the vital oil market (see Crude Oil ETF Investing 101).
Some have already begun to do this, as oil has had trouble breaking into triple digit territory, and it remains mired in an $80-95/bbl. range. And with the positive supply trends in the market, not to mention sluggishness in key countries around the globe, oil could have further to fall in the near term.
That is why investors may want to think about shorting oil as a way to take advantage not only of the strong dollar and broad commodity weakness, but some of the special features that are impacting the oil market in particular. While a futures or short-stock approach are possibilities, there are a host of lower risk short oil ETF options which may make more sense for many investors.
That is because these short oil ETFs prevent investors from losing more than their initial investment, while they may also be cheaper than borrowing oil stocks or utilizing futures contracts. So for investors seeking to make a short play on oil, consider any of the following ETFs as interesting choices:
-2x Short Oil ETF Choices
ProShares UltraShort DJ-UBS Crude Oil ETF (NYSEARCA:SCO)
Easily the most popular in the short oil ETF market is SCO, a product that tracks the daily performance of the Dow Jones-UBS Crude Oil Sub-index. This approach gives twice the inverse performance, on a daily basis of WTI crude oil.
Costs are a bit steep in this ETF, as fees run at 95 basis points a year for this specialized exposure. However, volume and assets under management are great, as about one million shares change hands on a daily basis.
PowerShares DB Crude Oil Double Short ETN (NYSEARCA:DTO)
For an ETN approach to inverse crude oil investing, consider the popular DTO for exposure. This product follows a benchmark of crude oil futures contracts with -2x exposure that rebalances on a monthly basis.
Thanks to this monthly rebalancing, the decay is likely to be less in the product, while it is also a relatively cheap choice in the space, coming in at 75 basis points a year in fees. While AUM isn't that great for DTO-- $65 million-the volume is relatively solid at about 200,000 shares a day so this product should be quite tradable.
Other (less popular) short oil ETFs:
PowerShares DB Crude Oil Short ETN (NYSEARCA:SZO)
This is arguably the least risky of the bunch, offering investors -1x short exposure to WTI crude. The ETN is rebalanced on a monthly basis though, so decay rebalancing issues are minimized, while it also adds in the yield from short-term T-bills as well (read Three ETFs for the Unconventional Oil Revolution).
The product charges investors 75 basis points a year for exposure, making it a relatively cheap choice in the inverse ETF market. SZO doesn't have that much volume though, so bid ask spreads might be a little wide in this fund.
VelocityShares 3x Inverse Crude ETN (DWTI)
This product is one of the riskier plays in the short oil market, utilizing -3x exposure with daily rebalancing. This is accomplished by following the S&P GSCI Crude Oil Index, which offers up exposure to WTI crude oil.
This note is also a bit on the pricier side, as costs come in at 1.35% a year, putting at the high end even in the leverage market. Additionally, volume and assets are quite low, so this might not be the most tradable note out there.
Bottom Line
The outlook for oil in the near term isn't that great. Demand from key countries is quite sluggish while a strong dollar is keeping a lid on commodities as well (also read 4 Ways to Short Gold with ETFs).
Then, when you add in the incredible production statistics that are hitting the oil market, you get a great case to be bearish in the near term. Fortunately though, there are a number of ways to play this trend with ETFs, allowing investors to profit from a bet on a supply shock and lower oil prices in the near term.
Click Here to Review More Exchange Traded Fund Resources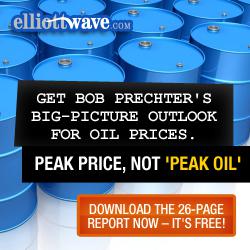 Special Report: Picking the Right Peak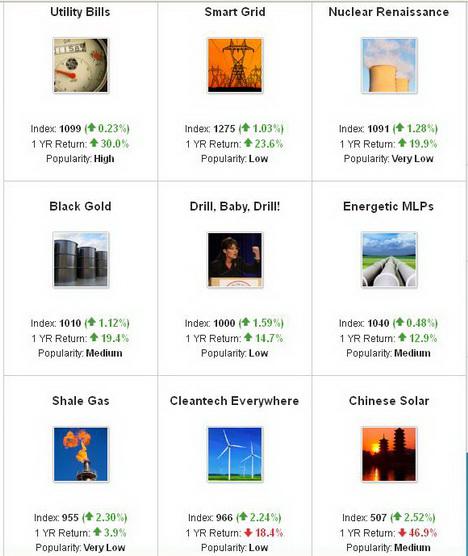 Energy Ideas and Themes Investing with Motif
A Motif is a portfolio of up to 30 stocks reflecting an investing idea. Pick an actionable idea from trends and events in our investing catalog. Customize a motif to your needs by adding deleting stocks or change portfolio weightings. The new easy low-risk high-profit way to invest in all types of new and old global energy stocks.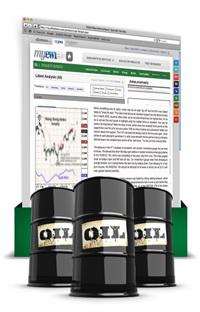 Elliott Wave Energy Futures Forecasts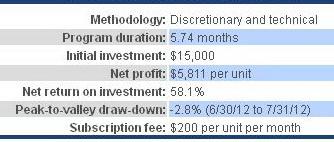 WorldCupAdvisor - Trade with the Pros
Minimum Opening Deposit: USD 15,000.00
Talented professionals from around the world display their live futures and forex trading accounts in real time on WCA and allow subscribers to follow their activity. You can follow the trading of any WCA lead account automatically in your own account with World Cup AutoTrade service.

Oil and Gold Newsletter
USA & Canadian Gold ETF Trading Strategies and Signals
High probability stock, index, sector, commodity, bond, & currency ETF trade alerts. US trading signals, Gold & Silver - GLD, SLV, Gold Stocks - GDX, Crude Oil - USO, Natural Gas - UNG, Index Trading - DIA, SPY, Bonds, Foriegn Investments US & Canadian Stocks. Canadian trading signals, Gold & Silver - CEF.A, Gold Stocks - HGU, HGD, Crude Oil - HOU, HOD, Natural Gas - HNU, HND, Index Trading - XIU, HXU, HXD, Bonds, Foriegn Investments, US & Canadian Stocks.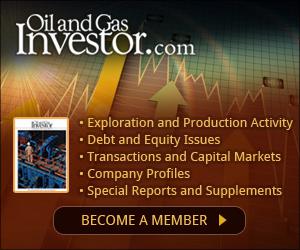 Oil and Gas Investing
Oil and Gas Investor is your complete source for information about the financial world of oil and gas. An interactive, searchable version of Hart Energy Publishing's Oil and Gas Investor Magazine, this site also provides you with online content from OGI This Week and A&D Watch. In addition to providing daily analysis of trends and industry events, our editors interpret the news to highlight opportunities for you, whether your company explores for petroleum or provides finance, capital and advisory services to oil andgas operators .

"Commodity Code" Oil Gold Silver AutoTrade Metatrader Expert Advisor
The commodity code is a 3 level system. Level 1: The Commodity Code Trading Station Gathers Gold, Oil and Silver quotes directly from the banks. It identifies the common patterns when the big banks are moving the price significantly. Level 2: Commodity Code analyizes the pattern and the signals and decides if there is a profitable low-risk high-reward trading opportunity to apply it. Level 3: The approved signal reaches your Metatrader terminal instantly, opening the profitable trade for you on autopilot.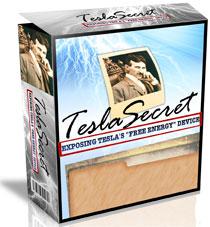 Nikola Tesla Secret - Exposing Tesla's "FREE Energy" Device
Discover How to Use a 100 Year Old Device to Generate FREE Electricity

SolarCity - A Cleaner, More Affordable Alternative to Your Utility Bill
As utility rates continue to rise every year-so will your savings-resulting in thousands in savings over the lifetime of your system. SolarCity makes solar affordable and easy. SolarCity makes it more affordable than ever to go solar. There is no upfront capital investment and installation is free. You simply pay for solar power by the month. And we make it easy. From our free solar consultation to our post installation support, SolarCity manages every step of the process. We even take care of all permits and government rebates to lower your cost, handling all paperwork and maximizing your savings. Home energy evaluations. Only SolarCity offers energy efficiency with solar to holistically address a home's energy needs. After fully evaluating your home, we provide a detailed report that highlights the most effective home improvement options and prioritizes what changes will have the greatest reduction on your utility bills. SolarCity's remodeling and construction services transform a home's health, efficiency and environmental footprint. Call today to see how much you could save.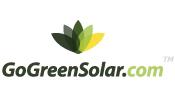 Buy Solar Panels Photovoltaic Solar Power DIY Solar for Home Energy
GoGreenSolar is your trusted source for solar panels, wind turbines, LED lights, and energy efficiency. Let us help you go green today! Green energy makes economic sense. Millions of jobs can be created, while saving our economy trillions of dollars! The environment will thank us. By embracing green energy we can clean up the air we breathe and reduce the impact fossil fuel based energy has on our world. Green energy has a social benefit. Billions of people around the world still have no access to basic electricity. When green energy goes mainstream with economies of scale, everyone will have access to clean, reliable, efficient renewable energy.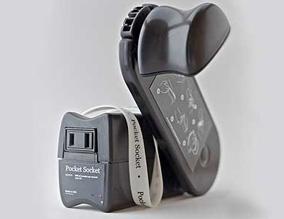 Human Powered Electricity Generators by K-Tor
The Pocket Socket a hand-cranked generator that provides electrical power on the go! It is perfect for anyone who needs to charge a portable electronic device immediately, but does not have access to a wall outlet. From the business traveler to outdoor enthusiast, commuting student to emergency personnel, the Pocket Socket is a great eco-friendly source for emergency backup power. Fully functional anytime, anywhere, it lets you charge a wide variety of electronic devices, including, but not limited to, your cell phone, mp3 player, camera, GPS, or tablet. If you need an adapter included to convert to European two pin standard from US, please let us know. Size: 2.5 x 2.25 x 6.875 inches Weight: 14oz. Power Output: 10W 120V DC @2Hz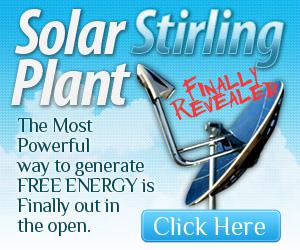 Solar Powered Stirling Engine to Generate Free Energy and Electricity
The Stirling Engine was created in 1816 by Robert Stirling a Scottish Inventor and is a fueless engine that re-generates its own power and provides free power generation capabilites. You may not have heard about it because global energy companies don't want you to know about it so they can make more profits. It's powered by heat differentials, and one of the most efficient ways to power a Stirling Engine is from the Sun. This is the most efficient Stirling Engine Power Plant we've seen yet.

Total Power Solution for Every Battery Need
We offer rechargeable batteries and chargers that are made with industry leading technologies, and the most cost effective manufacturing process. In addition, we offer you a wide spectrum of valuable information on batteries and chargers for your in-depth understanding of the battery world. Our high quality customer service are specially designed and dedicated to offer you a secure, friendly, convenient, private, and informed shopping experience. With our own direct manufacturing of top-quality rechargeable batteries and chargers, we are committed to providing the best battery products and service to you at the most attractive prices. You can easily realize 40-80% saving from the price at retail stores.
How To Make Biodiesel Fuel At Home

Biodiesel Fuel Chemical Solar Supplies Alternative Energy Store