Solar ETF Investing 101 by Zacks Investment Research
The global solar industry is rebounding nicely from its hard-hit 2011 performance thanks to increasing panel prices, a surge in demand for solar power, and a higher oil price which is rekindling demand for alternatives.
Generally, a higher oil price makes alternative energy more competitive as it lessens the cost differential between fossil fuels and clean energy. This has encouraged many investors to pick the solar sector once more for growth.
Additionally, consolidation and specialization are the two keys elements for the development of the industry. The solar sector has fired on all cylinders and is the major gainer this year, having strongly outpaced the broad market.
Bright Outlook
Solar is now the fastest growing sector within the U.S. clean tech industry (read: Clean Energy ETFs: The Real Bull Market?). Some big solar companies like First Solar (NASDAQ:FSLR) and Sunpower (NASDAQ:SPWR) have survived the vicious downturn and have seen a steep surge in their share prices over the last year. Smaller companies like AIES and Enphase Energy (NASDAQ:ENPH) have also done remarkably well and managed to increase share in a down market.
Further, many U.S. solar companies have posted solid guidance levels. Others, such as investment all-star Tesla (NASDAQ:TSLA), have radiated optimism over the entire clean technology space.
The industry is evolving rapidly with China leading global solar manufacturing, with 80% capacity. The country is currently focusing on its untapped markets, anticipating these to carry great potential for solar energy development in the future.
China would be pumping another $1.1 billion in subsidies into the space, doubling the government's investment in the sector. This could definitely reflate the important Chinese solar market that was hurt by excess capacity and waning foreign demand in years past.
Other Key Markets for Solar
Japan is also experiencing a surge in demand for solar panels as the country is looking for alternatives to nuclear power after the 2011 Fukushima nuclear disaster.
The Middle East solar industry is also a contributor to global solar power growth. The region intends to boost solar power projects worth around $6.8 billion, currently underway in the UAE, Kuwait, Oman, Egypt, Jordan and Morocco.
Moreover, solar-power companies are expanding into the emerging markets, primarily where energy demand is growing or liquid fuel prices are on the rise. This is helping the companies to recover losses incurred in the past two years.
Threats
The industry is still running with excess capacity which is unlikely to change anytime soon. This is biggest concern for the industry as the worldwide glut of solar panels has resulted in the falling prices over the past few years. This has also weakened the profits of solar panel makers around the world.
Further, trade tensions - with tariffs already imposed on Chinese panels by the U.S. and expected soon in Europe - have contributed to the uncertainty in the outlook for the sector.
Solar ETF in Focus
Though the broad solar sector remains risky, the space could be a bigger player in the years to come. Investors seeking exposure to the solar power space could tap the current opportunities with some of the solar focused ETFs outlined below.
Guggenheim Solar ETF (NYSEARCA:TAN)
This fund tracks the MAC Global Solar Energy Index which offers exposure to companies in some aspects of the solar power industry. These include companies that produce products for end-users, manufactures of solar panels, and those that are engaged in solar power system sales, distribution, installation, integration or financing.
Companies that specialize in selling electricity derived from solar power are also included in the index. The index also includes companies that are not exclusively focused on solar power although it gives these firms a lower weighting than their pure-play peers.
The product holds 26 securities in the basket with heavy weightings dedicated to First Solar (FSLR), GCL-Poly Energy Holdings and MEMC Electric Materials (WFR). From a country perspective, the U.S. makes up about half of total assets, while China and Germany comprise 17.69% and 17.46%, respectively, and account for a decent chunk of the exposure profile.
Unsurprisingly, the ETF is heavily concentrated in the technology sector, while small and mid cap stocks dominate from a cap perspective. The product has amassed $107.2 million in its asset base and trades in a good volume of more than 160,000 shares a day. The fund charges 65 bps in fees and expenses.
This solar ETF has turned out to be the real winner lately, adding a robust 55% in a trailing one-year period. And in the year-to-date time frame, the ETF has surged nearly 46%, suggesting an incredible level of positive momentum.
Market Vectors Solar Energy ETF (NYSEARCA:KWT)
This product tracks the Ardour Solar Energy Index, a rules-based, modified global-capitalization-weighted, float-adjusted index. This intends to give investors a means of tracking the overall performance of a global universe of listed companies engaged in the solar energy industry.
The Index provides exposure to publicly traded companies from around the world that derive at least 66% of their revenues from solar energy. On a weighted basis, the index constituents derive in excess of 90% of their revenues from solar energy.
The basket includes 34 securities with top weightings going towards FSLR, WFR and Wacker Chemie. American securities dominate the portfolio, with 40.1% going to the U.S., while Taiwan and China account for 21.6% and 10.9% of the assets, respectively.
The product is tilted towards the information technology and industrials sectors with nearly 47.8% and 44.2% share, respectively. It has attracted just $14.9 million in AUM while charging 66 bps in annual fees from investors.
The ETF is relatively illiquid in nature, trading in a small volume of 7,000 shares a day. Still, KWT is up 31% year-to-date and has increased 44% in the trailing one-year period.
Click Here for a Free Trial of Zacks Investment Research

Portfolio Prophet Exchange Traded Funds Trade Alert Software
The Portfolio Prophet is our premium trade alert software for quickly & easily adding Exchange Traded Funds (ETFs) to your trading portfolio. The Portfolio Prophet alerts you whenever a new trade is setting up; then, it follows the trade to completion, so you'll know exactly when to change your stop orders which "lock in" profit. You can even customize it based on your risk tolerance - aggressive, moderate, or conservative. As an added bonus, you also get the complete Portfolio Prophet home study course, which teaches you the details behind the trading logic, so you'll know exactly what's going on, no matter what happens in the markets. There's also a quick start guide, and full-color reference manuals that summarize everything taught in the course. We don't know of any other ETF program that's faster and easier to trade than the Portfolio Prophet.
What Is An Exchange Traded Fund?
An exchange-traded fund or ETF is an investment vehicle traded on stock exchanges, much like stocks or bonds. An ETF holds assets such as stocks, bonds, or futures. Institutional investors can redeem large blocks of shares of the ETF (known as "creation units") for a "basket" of the underlying assets or, alternately, exchange the underlying assets for creation units. This creation and redemption of shares enables institutions to engage in arbitrage and causes the value of the ETF to approximate the net asset value of the underlying assets. Most ETFs track an index, such as the Dow Jones Industrial Average or the S&P 500.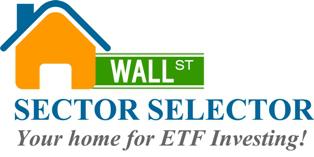 Wall Street Sector Selector
Free email newsletter. John Nyaradi is Publisher of Wall Street Sector Selector: Professional ETF Trading, an online publication specializing in news, analysis and information regarding exchange traded funds. John's writes a weekly column for Investor's Alley, a widely read internet site, and his investment articles have appeared in many online publications including Dow Jones Market Watch, Trading Markets, Money Show, Yahoo Finance, Investors Insight, Fidelity, SeekingAlpha, ETF Daily News, iStock Analyst and many others.
An ETF is Like a Mutual Fund and a Closed End Fund
An ETF combines the valuation feature of a mutual fund or unit investment trust, which can be purchased or redeemed at the end of each trading day for its net asset value, with the tradability feature of a closed-end fund, which trades throughout the trading day at prices that may be substantially more or less than its net asset value. Closed-end funds are not considered to be exchange-traded funds, even though they are funds and are traded on an exchange. ETFs have been available in the US since 1993 and in Europe since 1999. ETFs traditionally have been index funds, but in 2008 the U.S. Securities and Exchange Commission began to authorize the creation of actively-managed ETFs.
ETF, Exchange Traded Funds Research, ETF Investing
ETF Screener with Lowest Price-to-Fair Value, Most Heavily Traded, and YTD Top Performers. ETF Tools with ETF Performance Table, ETF Analyst Picks, ETF Valuation Quickrank, Cost Analyzer ETF, and ETF Analyst Reports. ETF Discussion Boards and Free ETF Newsletter.