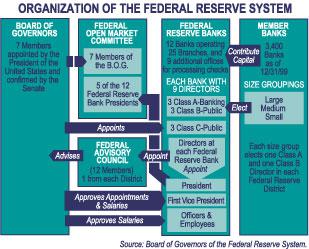 June 24, 2013 - The Federal Reserve Saves The Day by By Market Authority
I will be out of the office later today so I am posting today's commentary early.
This morning stocks were down sharply, after the Chinese market was clobbered overnight. At one point this morning the S&P 500 was down over 30 points. Since that time the FED has stepped in with talk and action. The talk was from the Fed's Kocherlakota, who explained to a patient audience that "there is a mis-perception in markets that the Fed has turned more hawkish."
Of course, to add credibility, at the same time - or within seconds - of the Kocherlakota proclamation the traders at the Fed's desk were given orders to ramp S&P 500 futures. That is their preferred MO and with an unlimited printing press any ole entity can lift stock prices.
And that's what the FED's been doing as I write this.
I think we're in a Minor Wave 3 down, but due for a Minute Wave 2 bounce within the larger Minor Wave 3 down.
After this bounce, stocks should continue lower.
I still believe that the FED is going to attempt to put a floor under stocks in the 1,500 to 1,525 price range. That could be the end of Minor Wave 5 which would be the conclusion of Intermediate Wave 1 down.
However, there is a very real risk the selling could get out of hand and crash down through 1,500. Remember, you can only build the dam so high, and you cannot hold back the water forever…
Karl Denniger wrote a good article today basically on the same subject. I'll leave you with the first part of it:
"This morning is one of the funniest editions of CNBS (all the BS that's worthy of a cable channel) that I've seen in months.
They have on guests talking about how people are selling because they need to raise cash. Oh nonsense; this is not what is going on.
The utterly-bogus crap that passes for "journalism" these days is a disgrace. This is especially true when the same cable channel runs ads telling you that with a $200,000 cash deposit you can borrow $1 million at under 2% to buy stocks.
If you do that (and a lot of people have!) then you are not investing capital. You are trading with credit - money that is in fact vaporous and does not really exist.
If you make a "profit" and cash out then you get to take someone else's capital (maybe!) and turn it into cash in your account. But if you're geared up 5:1 and the market takes a 20% crap your $200,000 is vaporized in a margin call and the supposed $1 million you "had" disappears.
The truth then becomes evident - while the $200k in capital you put up was real (and is now the property of the broker) the $1 million you were playing with never existed.
China's Shanghai market was off more than 6% last night. I remind you that in 2007 the first dislocation came out of the Chinese market, apparently without warning.
The problem was that it was "without warning" only because nobody was reporting it. There were plenty of warnings if you paid attention to them - but few people did. Hell, prior to the first "surprise" I wasn't paying attention! I sure started though when I saw that sell-off, because unlike so many I understand that this sort of move does not come without cause.
Now we're seeing it again and the usual apologists are showing up on the tube just like they did the last time to tell us all that people are "buying the dip." Uh huh. With what are they buying, in aggregate?
This is the problem, you see. The FVX, 5 year Treasury, has gone up 50% in yield in a few days' time! And the leverage used in that market is ridiculous - because we allow banks to "print credit" with wild abandon."

Long and Short Intra-Day NYSE Stocks Trading System
Test for two full months of these income trades for yourself. Published by Dr. Adrian Manz, this is an Intra-Day trading system that trades pure stocks on the NYSE exchange, you can set up the night before the open with our automation via TradeStation.