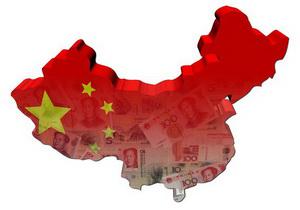 June 28, 2013 - 5 Chinese Stocks to Buy Now - By Zacks Investment Research
After suffering losses over seven consecutive trading days, Chinese shares have finally rebounded. Financials and real estate stocks have powered indices to their best trading day in two months. The major driver behind the rebound was an assurance from the nation's central bank that it would ensure sufficient liquidity was maintained in the economy.
The Shanghai Composite Index increased 1.5% to reach 1,979.20 points. Additionally, the CSI 300 Index, which reflects the performance of 300 stocks on the Shanghai and Shenzhen stock markets, gained 1.9%. For both indices, this was the largest percentage gain over a day since April 24. Over the second quarter these indices have lost 12%.
China's credit squeeze has been troubling its markets to an alarming degree recently. As the People's Bank of China firms up lending standards in order to rationalize its banking system, short-term pangs are beginning to be felt.
The idea behind such a move is to reduce risks in a credit market where many companies are over-leveraged. Further, there is huge dependence on informal lending. Several businesses which cannot apply for formal loans utilize this as a regular source of financing. It has been estimated that such loans could amount to 4 trillion yuan or $650 billion. This is equivalent to nearly 7% of the nation's total credit.
But stricter credit norms have led to concerns that the country's nascent recovery from an economic slump could decelerate. Growth has already declined to 7.7% in the first quarter, compared to 7.9% in the previous quarter. The central bank's actions may lead to growth falling even further moving ahead.
Such fears have led Zhou Xiaochuan, governor of the People's Bank of China, to assure markets that sufficient liquidity would be maintained in the system. Speaking at a financial forum, he said that several measures would be used to maintain suitable liquidity levels "to ensure the overall stability of the market."
But even if growth does decline, it is unlikely that it will fall to 2 or 3%. This is because, despite the state of the credit market, most Chinese companies are productive, unlike the Indonesian and Thai companies which were hit by the Asian crisis of 1997. Year after year now, China has continued to move higher on the Global Competitiveness Index of the World Economic Forum.
Even more crucial is the fact that the Chinese government is willing to make hard decisions in order to achieve a more sustainable model of growth. Premier Li Keqiang has emphasized that growth cannot continue without radical reforms. And he as well President Xi Jinping have acknowledged the state of the banking system and promised to change the lending environment.
This is why Chinese stocks remain good long-term options. We suggest five such picks, all of which hold good Zacks Rank. Computer based testing services provider ATA, Inc. (NASDAQ:ATAI), financial services company Noah Holdings Ltd (NYSE:NOAH) and telecom company China Unicom (Hong Kong) Ltd (NYSE:CHU) are the first of these, all of which hold Zacks Rank #1 (Strong Buy).
The first two have nearly identical expected earnings growth of 25% and 24.9%, respectively. The forward price-to-earnings Ratios (P/E) for the current financial year (F1) are 15.39 and 13.95. The third, China Unicom, has expected earnings growth of 42.03% and a P/E (F1) of 17.43.
Next up we have Bitauto Holdings Ltd (NYSE:BITA) and SouFun Holdings Ltd (NYSE:SFUN), both of which hold Zacks Rank #2 (Buy). Both these companies provide internet based marketing services to the real estate sector. Expected earnings growth for these companies is 20%, and 27.96% respectively. The P/E (F1) figures for these companies are 12.92 and 10.05.
Despite the short-term weaknesses the Chinese economy is exhibiting now, it remains an excellent prospect for the future. So this may be a good time to add these stocks to your portfolio.
Click Here for Free Trial of Zacks Investment Research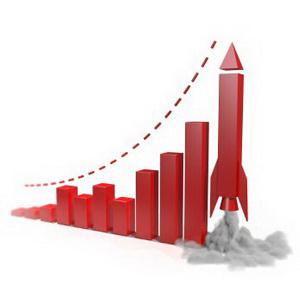 Invest2Success China Hong Kong "Profit Rockets" Stock Picks
Subscription Email Service
Free Trial - Receive daily low-risk high-reward momentum stock picks every day that include buy entry, stop-loss, take profit area targets, and trade management information on China and Hong Kong equities to your email inbox.